Helsinki is a fantastic city with endless scenic views and green parks. The best part is that it is wheelchair accessible. Many taxis in the city have a wheelchair ramp so that it is easy to load and unload the wheelchair at certain stops on tour. Finnish construction and planning have always focused on issues of equality and accessibility. Some of the most popular Finnish cities and tourist destinations are creating and developing sustainable services to all regardless of their age, disabilities or physical limitations, and there are plenty of accessible hotels in Helsinki as well. Most of the things to do in Helsinki Finland are easily accessible by those in a wheelchair.
Here are some of the most popular wheelchair friendly things to do in Helsinki Finland.
Things to Do in Helsinki Finland
Suomenlinna Sea Fortress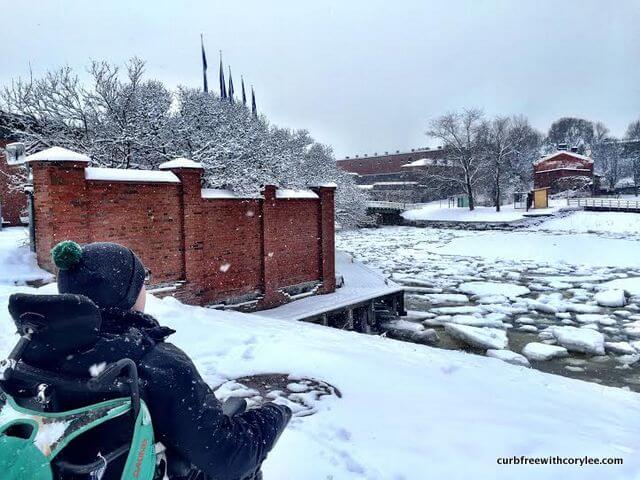 Suomenlinna Sea Fortress was founded in 1748 and is one of the most popular attractions in Finland. It is now a UNESCO World Heritage site and reflects the unique European military architecture. You can look forward to a cheerful weekend in the Suomenlinna Sea Fortress and enjoy a jog or an evening stroll. Wheelchair users will face no difficulties at all on their journey to this stately fortress which has a special wheelchair accessible route.
Rock Church
Rock Church is indeed one of the unique churches you will come across. Unlike Helsinki Cathedral it may not look as stunning from the outside, but it will simply leave you in awe once you are inside. As the entrance is on street level, it is easily accessible for wheelchair users. There is a beautiful dome lined with copper on the church and is supported by concrete beams.
Senate Square
Helsinki's Senate Square is in the center of the city and houses the famous Helsinki Cathedral. It is located at a height and carries a large set of stairs. However, you need not worry as there is an entrance in the back which is wheelchair accessible. The surroundings of the Senate Square offer a unique example of neoclassical architecture. There is a statue of Alexander II right in the middle of the Senate Square. A sound installation known as the Sound of the Senate Square is hosted at the Senate Square and can be heard every day.
Old Market Hall
Helsinki offers some excellent shopping opportunities for its visitors. The indoor market is filled with local vendors selling fresh vegetables, fruits, and meats. One can stop at the cafes inside to enjoy delicious coffee and pastries. What makes the Market Hall wheelchair accessible are the wide aisles of the market. Enjoy checking out the different items for sale and a mid-tour snack. Runeberg Tarts are a favorite with the tourists.
Sibelius Park & Monument
Jean Sibelius is a world famous composer from Finland, and Sibelius Park & Monument are devoted to him. Make a trip to the most popular landmark of Helsinki which is also a symbol of Finnish nationalism. Look at the Sibelius Monument that is made of welded steel and looks like organ pipes. The monument enjoys swarms of tourists at any time of the year and is wheelchair friendly.
To learn about some of Finland's fun facts, check out this post.