International travel is possible as a wheelchair user and there are endless sights to see, places to visit, and meals to enjoy all around the world, but especially in Europe. From the fleets of wheelchair accessible taxis to the tour companies that have all the inside information to help you plan your dream vacation, there are plenty of wheelchair friendly holidays in Europe for you to consider. All of the cities on this list have great accessibility, which will allow you to focus on the destinations over the logistics.
This top 10 list takes you all over some of the most wheelchair accessible cities in Europe and includes both well known destinations, as well as some hidden gems. Each location is broken down to highlight recommended tour companies, things to do, and getting around, which includes rolling around, taxis, and public transportation. Without further ado, here are 10 of the most epic wheelchair friendly holidays in Europe –
Wheelchair Friendly Holidays in Europe
Tour Companies
Barcelona Zero Limits is a great company if you're looking for someone to organize your trip for you. This company is great to work with if you know the types of experiences you're looking for, from exploring the city's most well known locations to more of an adventurous trip with things like scuba diving.
Barcelona Special Traveler is an experienced tourism company and was one of the first receptive travel agents in the area. They specialize in wheelchair friendly holidays and can plan your whole trip, or help with accommodations, transportation, tours, and any medical services you may need during your stay.
Mercat La Boqueria
The Mercat La Boqueria has been a city market for centuries and it's a great way to experience the culture and life of Barcelona. The market has classic narrow pathways, but it's all part of the charm. You shouldn't have any problems rolling around as the crowds are polite and many vendors are accessible, as are the ramps throughout.
The Beach at Nova Icària
The beaches are very accessible with ramps that transition you from the sidewalk to the sand and there are several wooden ramps to take you to the water's edge. Nova Icària is a great wheelchair accessible beach, from the changing rooms and restrooms to the amphibious chairs, hoists for transitioning from chair to chair, and the accessible pathways. This is a must-see destination for anyone traveling to Barcelona.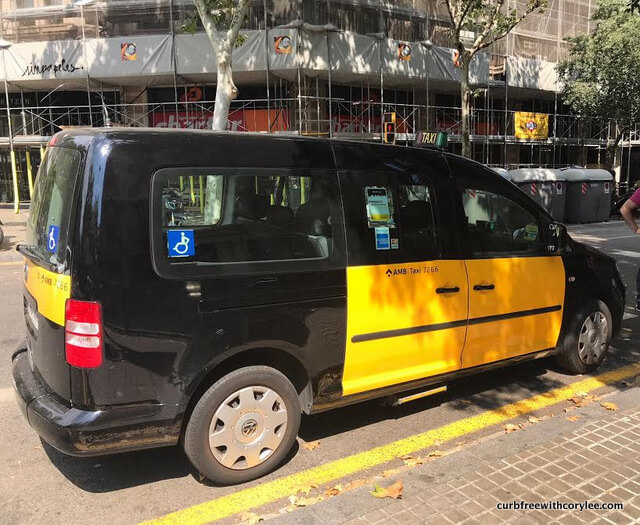 Getting Around
Barcelona is hands-down one of the best wheelchair friendly cities in Europe. The roads are pretty flat with only a few cobblestone sections, but far less than in other European countries. There are also plenty of curb cuts, which makes it easier to navigate. The Gothic Quarter does have a few hills, but they are manageable and I enjoyed rolling around the city center.
There are two main accessible taxi companies in the city and it's a good idea to call a day or two ahead to book your trip to ensure they send the correct vehicle. The metro is another great option, as most of their metro stations are accessible and have elevators leading to the platforms. The buses in Barcelona are 100% accessible with the entire fleet outfitted with ramps and lifts, which makes it easy, but plan ahead to know the routes, stops, and how to alert the driver of your needs.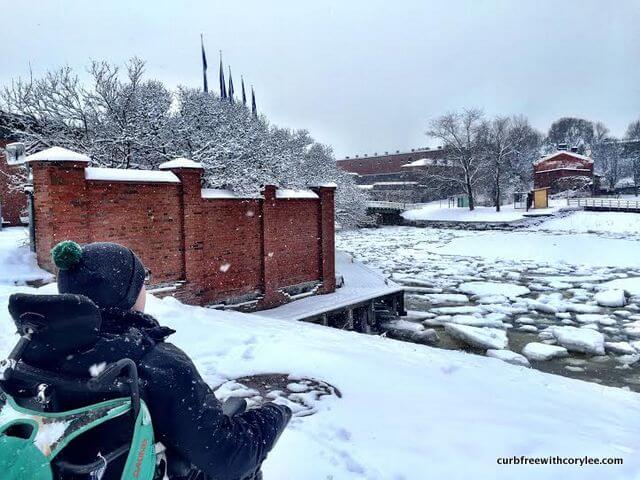 Tour Companies
Happy Guide Helsinki is a great tour company that has wheelchair accessible driving/walking/rolling tours of the city. I took my tour on my first day in the city, which was a great way to get my bearings and explore. The van they used had a lift that made it easy to load and unload throughout the day.
Suomenlinna Sea Fortress
This attraction is so much more than a fort. A short ferry ride takes you to a whole island rich with history and experience. The ferry is completely accessible with a leveled ramp to board and plenty of seating inside and out. I traveled with a guide on the island and it was a great experience to get first hand knowledge while I saw the sights. There is a wheelchair accessible tour route and their website features a map to illustrate the complete route, as well as the stops.
Sibelius Monument
The Sibelius Monument was constructed in honor of Jean Sibelius, a famous composer. The monument is made of welded steel and resembles organ pipes. This is a must-see and a popular tourist attraction. While you're in the city, this is an easy stop to make. It's the perfect location for breaking up the day and it gives you a chance to enjoy the park.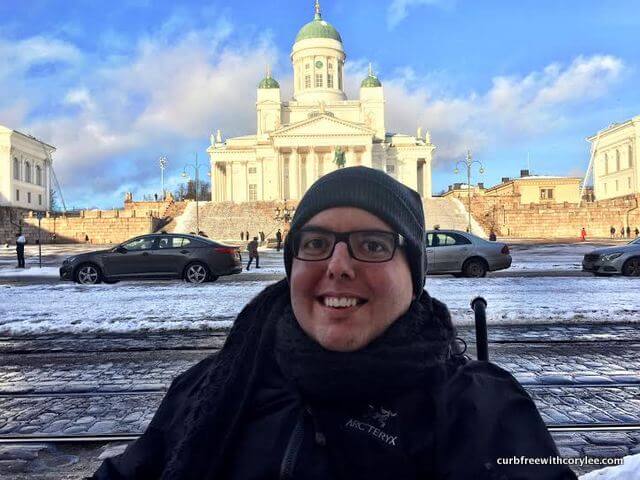 Getting Around
Helsinki is a great city for rolling around. This is the best way to take in the sights and enjoy the atmosphere. The weather can be a little unpredictable, especially in the winter, but I've never had any issues getting around even in the snow. The paths are very well maintained, which makes it easy to get around.
Taxis are one of my favorite modes of transportation in Helsinki also because there are so many wheelchair friendly taxis (over 300!!). Most of the time, I would place my call and a car would show up within ten minutes. I kept my favorite company's number on hand and didn't hesitate when I wanted a ride.
Traveling by bus and metro is also very easy. As a wheelchair user, you aren't required to have a ticket, but any non-wheelchair users do. Pay attention to the bus schedule and which buses have low floors, and you'll be set for using public transportation. There are special seats for wheelchair users, usually near the front of the bus. Every metro station is accessible and has an elevator, so you shouldn't have any issues getting around in one of the most wheelchair accessible cities in Europe.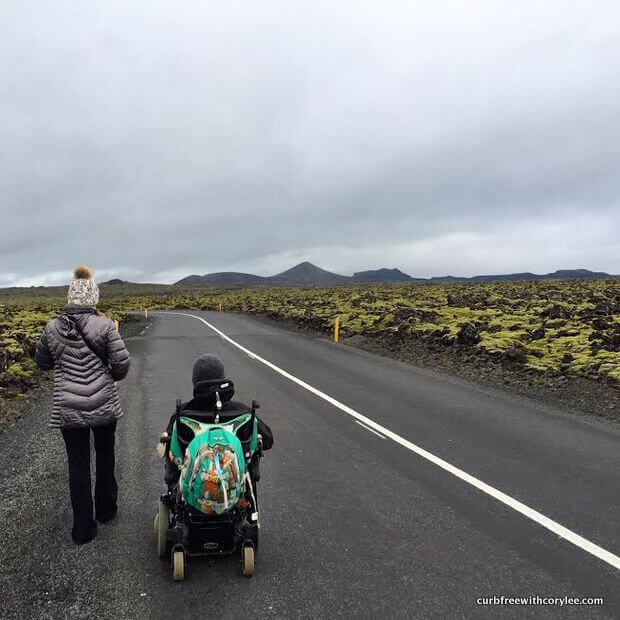 Tour Companies
Iceland Unlimited is a local company run by a wheelchair user that puts first-hand insight and experience into their tours and planning to give you one of the best wheelchair friendly holidays in Europe. Their tours are wheelchair accessible from the paths and parks to the restaurants and travel accommodations. Great tour options with this company include the Golden Circle Tour and hunting the Northern Lights, both just outside of the city of Reykjavik.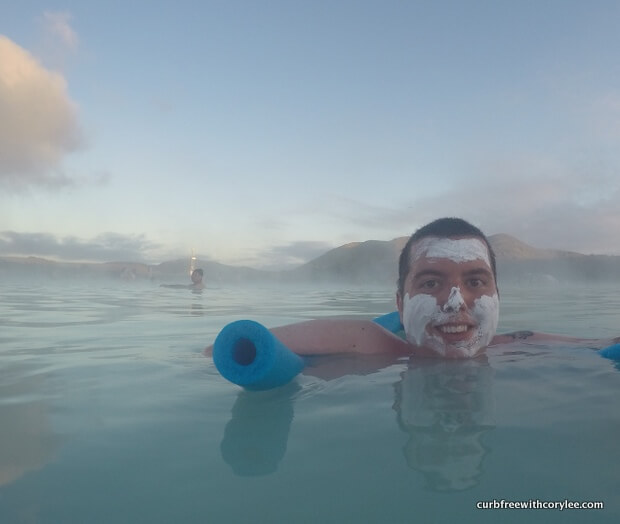 Golden Circle
The Golden Circle is 300 kilometers outside of Reykjavik and can be driven in around 4 hours, but many visitors make this a day trip to explore the sights. The best way to experience the Golden Circle is to book with a tour company. This will make it easy to enjoy the day without having to book other transportation and plan your own attractions. Highlights of this tour include a national park, a geyser, and waterfalls. It's a great day spent in nature and gives you an idea of what lies outside of the city, as well as the beauty of the country.
Iceland's Blue Lagoon
The Blue Lagoon is a geothermal spa and is located 15 minutes from the Reykjavik airport. Along with a good soak in the water, there's the opportunity for a natural mud mask, increasing the relaxation and spa-like experience. There are other spa treatments available as well, which can be a great way to work out the jet lag before you begin your trip. This location is very accessible with adapted bathrooms and changing rooms, plus a rolling shower chair to use for getting in the hot springs.
Getting Around
Getting around the city of Reykjavik is accessible when the weather is fair. The sidewalks have curb cuts and are mainly flat, with the occasional hill. When the weather is more winter-like, with snow and ice, it can be more difficult to navigate and it might be better to call a taxi.
There are several accessible and wheelchair friendly taxi services and it's a good idea to have their numbers on hand, so you can call whenever there's a need. All public buses are wheelchair accessible, complete with kneeling options, which makes it easy to board. While the buses are great in terms of accessibility, it can be quite difficult to navigate the route and schedule, so it's best to plan ahead and be prepared.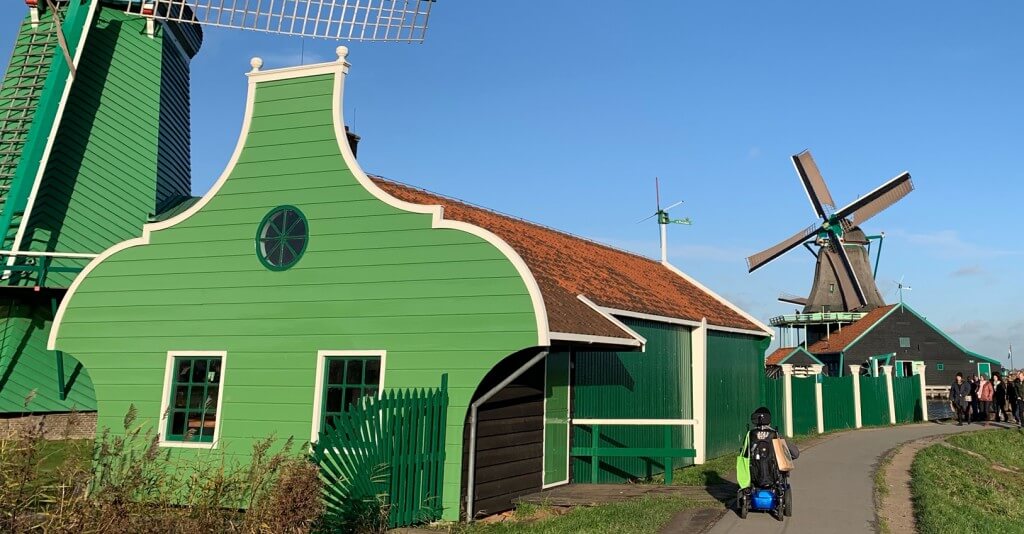 Tour Companies
Accessible Travel Netherlands is a company that can help arrange transportation and experiences to suit your needs. They're a great way to set up taxi pick-ups and other transportation, as well as help you choose restaurants and plan which attractions you'll visit.
Walking Tour of the City
Taking a walking and rolling tour of the city is a great way to get to know the space, learn about the history, and get some useful tips all at the same time. I worked with Accessible Travel Netherlands to organize a guided tour. Amsterdam is full of unique shops and adult content, but there's still plenty to see even if that doesn't suit your taste. The city is very accessible with wide sidewalks and smooth paths. The city is very bicycle friendly, so watch out for traffic!
Canal Cruise
Amsterdam has over 100 canals, so getting to experience the city from the water is amazing. I visited during the annual Light Festival, which made a nighttime ride along the canal a real treat. I was booked on a wheelchair accessible canal cruise, where the boat had a lift and accessible tables inside. The roof of the boat was glass, which made it easy to experience the city skyline as well.
Getting Around
Rolling around is easy with mostly flat sidewalks and roads, and plenty of curb cuts. This is a very bicycle friendly city, which makes it that much easier to roll around in with a wheelchair. When I needed a lift beyond walking around, I used Accessible Travel Netherlands to provide a wheelchair accessible taxi. There are many accessible restaurants and I appreciated all the information Accessible Travel Netherlands offered, as their services helped expedite my short two day stay. I'd definitely use them if I were to visit again.
Tour Companies
When I visited London, I didn't use a tour company, as I won my trip in a contest to see Katy Perry. Most of the tour companies I found in my research cater specifically to wheelchair accessibility. London is extremely accessible, as you'll see from the information below, and you may be able to plan your whole trip knowing most everything will be accommodating.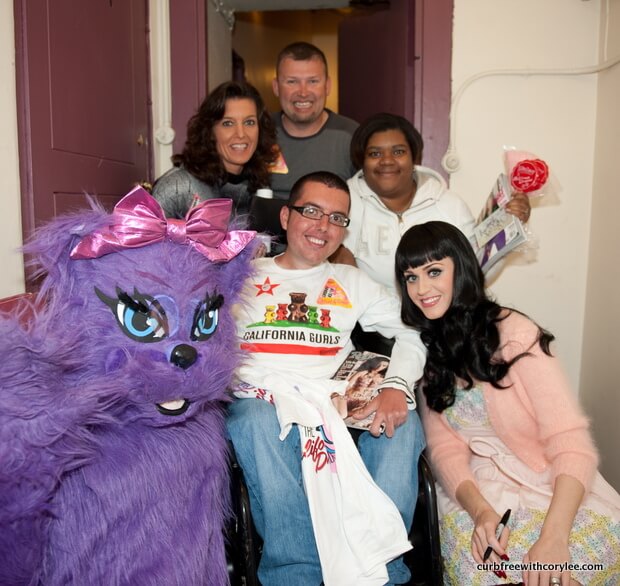 The London Eye
The London Eye is a large ferris wheel with individual capsules that hold 20 people. This wheel gives you a great view of the city and you can see a little bit of everything from the sky. The Eye is completely wheelchair accessible, as the capsules have enough room to roll around and take in the view on all sides.
Exploring the City
There's so much to do in London that it's hard to choose what to recommend! You definitely will get the most out of your experience by rolling around and using taxis to check out the highlights. I would recommend visiting The King's Head for fish and chips, visiting Buckingham Palace for the changing of the guard, and seeing the architecture at Westminster Abbey.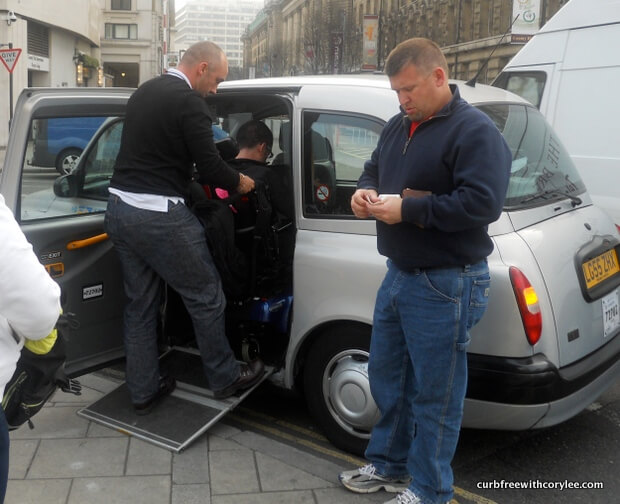 Getting Around
Most of the taxis in London are wheelchair friendly. I tested this as soon as I landed and was pleasantly surprised to find that all black cabs in London have a fold-out ramp, so you can roll right into the cab. You do have to sit sideways during the ride, but it's nice to be able to hail a taxi at any time.
The city is very easy to navigate while walking or rolling. London is really accessible and wheelchair friendly, so you won't have too much of an issue getting around or finding accessible activities while you're there. It's actually really great knowing that you can book that London trip you've been dreaming of and not have to spend too much time researching accessibility.That makes London one of the best wheelchair friendly holidays in Europe!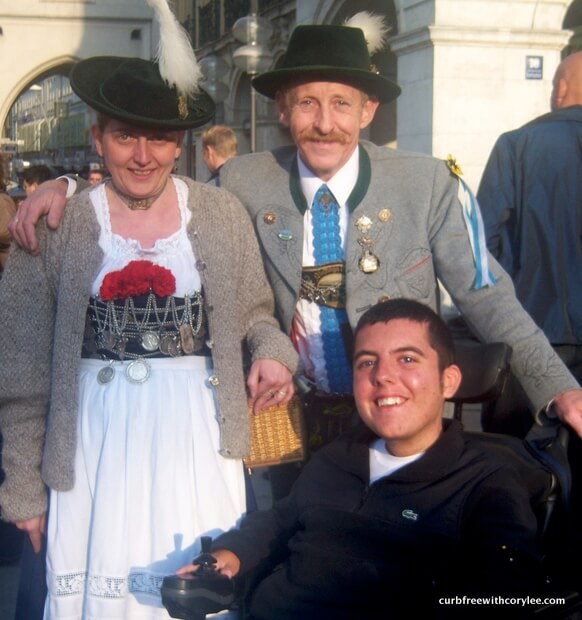 Englischer Garten
The Englischer Garten is Munich's largest public park and it is even bigger than Central Park in New York City. Part of the park is the Chinesischer Turm beer garden, which is a great opportunity to sample German food and beer while relaxing in the beautiful outdoor space. The park is busiest in the summer, but entertaining and worth a stop all year round. Be sure to include the park as part of your city tour, as it's a great break from busy city life.
Hofbräuhaus
This large restaurant and brewery can host upwards of 1,000 people at a time and is known for its traditional German faire complete with authentic music. When people think of Germany, this is what they have in mind. Another unique touch in this restaurant is the shared dining experience, with large family style tables. This restaurant is a must-see and it's a great place to enjoy an authentic experience with a liter of beer, a pretzel, and other traditional dishes along with a community feel.
Getting Around
Public transportation is a good option, as there is a train station at the airport, which makes it easier to get where you're headed without arranging a car. The train station can be tricky as not all platforms will have a ramp set up to get onto the train. You can ask an attendant, but be aware that it can take awhile to get things organized. Taking the train shouldn't be a problem once you get the hang of the process. Wheelchair accessible taxis can be expensive and you should have the number for a service on hand, as most people in the city use public transport.
Tour Companies
Accessible Madrid was the tour company I used for my stay and they were great about providing the necessary tours and transportation. They have their own wheelchair accessible van, which is great for day trips. They were also great about booking a wheelchair accessible taxi for shorter trips, like when I went on a walking and rolling tour of the city.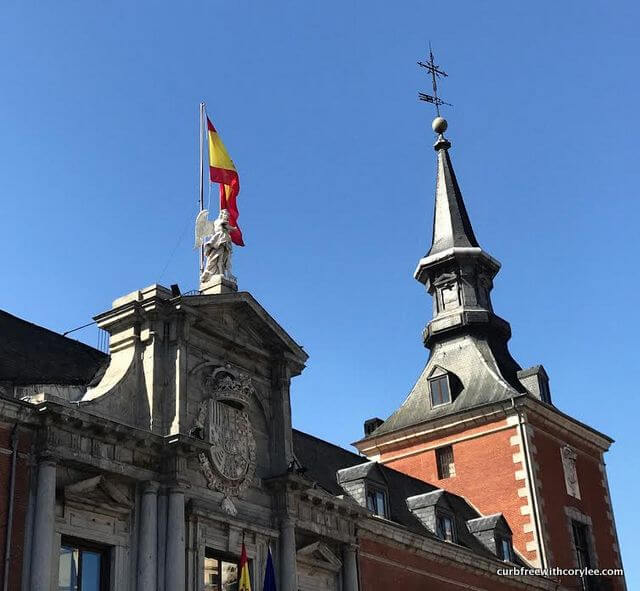 Plaza Mayor & Mercado de San Miguel
This destination is a bustling square filled with restaurants, bars, and amazing architecture. The middle of the plaza still has some traditional cobblestone, but you can get around the square well on the smoother edges on the sidewalk. This is a great place to try some local cuisine and people watch, as there are crowds moving in and out throughout the day. If you're looking for even more excitement in one of the most wheelchair accessible cities in Europe, check out the Mercado de San Miguel, the local shopping market. This is the place for even more food, activity, and culture.
Buen Retiro Park
This park is a great way to end the day for a break from busy city life and is a chance to take in the natural environment. There are over 150,000 trees with plenty of flowers, greenery, and fountains to enjoy. There's also a lake complete with rowboats. It's a nice place to enjoy some peace and quiet, and paired with a tour of the city it gives a great, well-rounded experience of Madrid.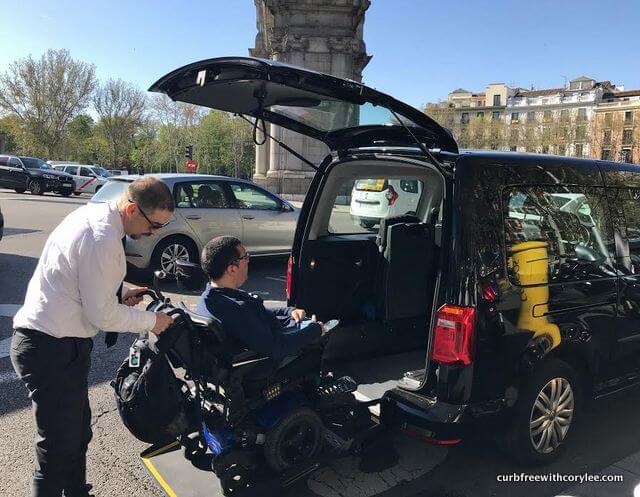 Getting Around
Wheelchair accessible taxis are available. I worked with Accessible Madrid, who booked the taxi or brought their own van, depending on where I was headed and how long I'd need transportation throughout the day. The accessible taxi had a fold-out ramp and tie-downs, which worked well and provided a comfortable ride.
Madrid is also really wheelchair friendly with flat sidewalks and only a few cobblestone sections. I didn't have any problem with the smooth sidewalks and there were always curb cuts when I needed them. I enjoyed our walking and rolling tour, which just goes to show how friendly the city is for wheelchair use.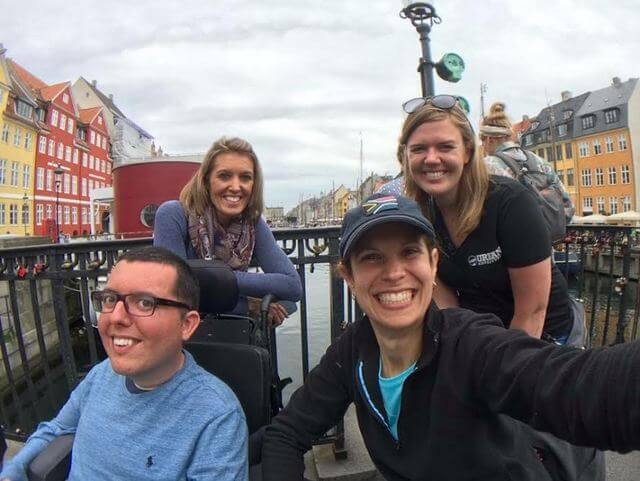 Tour Companies
Copenhagen Urban Adventures is a great tour company for a walking and rolling tour of the city. Many of the tourist attractions are easy to visit in a tour by this company and it makes for an enjoyable and full day. They were great to work with and we fit in all the best sights, most of which are around the center of the city.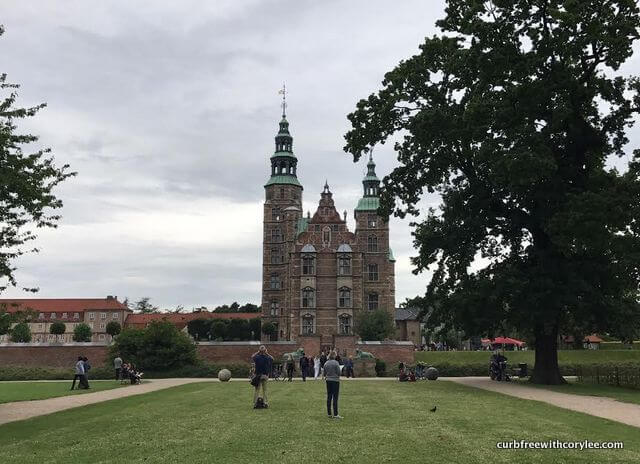 National Museum of Denmark
This is a great place for learning about Danish history and culture in addition to checking out the other exhibits. The entire museum is wheelchair friendly with elevators and lifts, but due to the size of the museum you should give yourself a few hours to fully enjoy each space. You could easily spend most of a day here if you're a museum fan, or spend a couple of hours and enjoy the most exciting parts.
Walking Tour
I contacted Copenhagen Urban Adventures to book an accessible tour, and while they'd never done one they jumped at the chance to help me explore the city. Urban Adventures has 160 destinations around the globe, and I'd recommend them if they're available at your destination. A walking tour is a great way to explore the city, not only to get the basics, but also to get some details about the buildings, layout, and other attractions.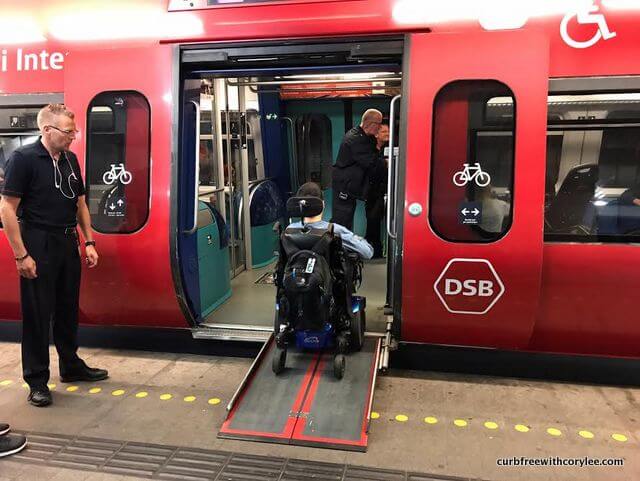 Getting Around
If you're exploring the city, you shouldn't have a problem getting around. Most of the sidewalks are flat and you'll do fine, but there may be an occasional inaccessible entrance way. Some restaurants may have outdoor tables, so you can bypass the door and the other visitors.
The city is improving its wheelchair accessibility and with many of the top tourist attractions close together, it's really easy to get around in the city. I found it helpful to study a map of the city before my trip, to get to know the city and plan my transportation. To use a taxi, you'll have to call ahead. To save some time, you may want to get to know the metro or train lines, as they're more accessible than the bus service.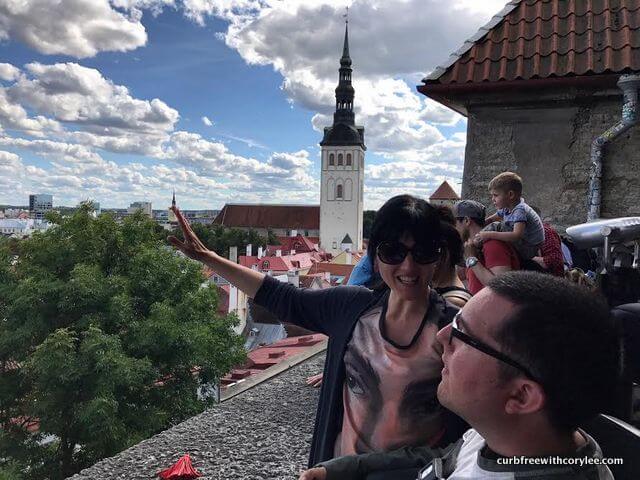 Tour Companies
Saku Travel is my go-to company when traveling and touring Estonia. I've been twice now and worked with this company both visits. They have a wheelchair accessible van with a ramp, which is so easy to use and the tie-downs allow you to stay in your wheelchair the whole time.
Viru Bog in Lahemaa National Park
Visiting a bog isn't something that's usually on a wheelchair user's list, as they aren't typically accessible, but the Viru Bog in the national park is a beautiful place in nature and is completely accessible. Raised wooden pathways and platforms make this bog accessible to everyone and the  2.2 mile trail offers plenty to see. There's even an accessible bathroom, which is a great added bonus.
Solaris Centre
This shopping center is the perfect place to get to know the culture and pick up some souvenirs. I stopped in for lunch and enjoyed wandering through the shops. Tip, if you're looking for something to mark your travels, check the grocery store on the first floor. I found candy, shot glasses, and plenty of souvenirs before I had to head home. On the upper floors, there's plenty of dining options and the view is fantastic.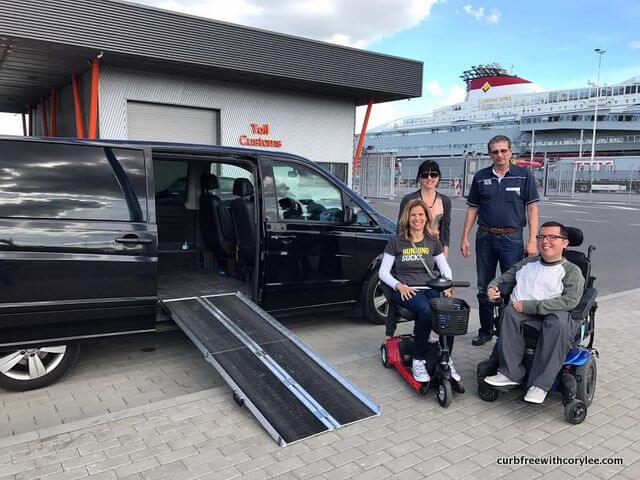 Getting Around
During my time in Tallinn, I was with Saku Travel and we used their wheelchair accessible van to drive between destinations. This was the best way for me because we had our tour planned and I didn't have to worry about finding transportation to get to the next place. Other than that, it was fairly easy to walk and roll around the city and each place we stopped at. Some of the cobblestones or entrance ways weren't as wheelchair friendly, but I still had a great time.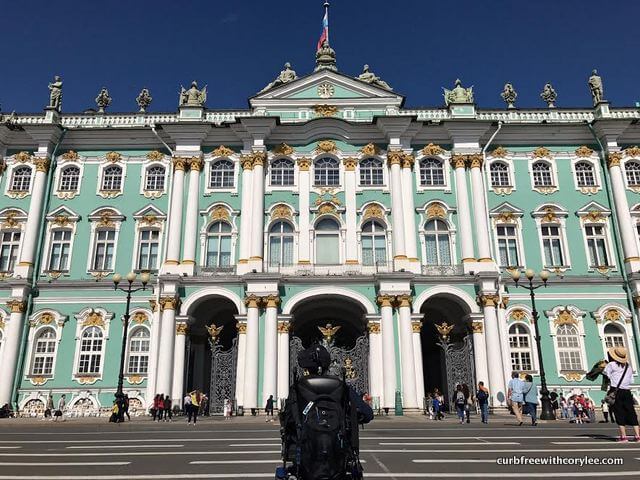 Tour Companies
Out of all the accessible tour companies to choose from, my favorite is I Travel SPB because the customer service is top of the line. The representative I spoke with was great about responding to my messages quickly and she was very knowledgeable about the city's accessibility. The company uses a spacious van with a fold-out ramp, which made it easy to get in and out and the tie-downs made it a comfortable ride.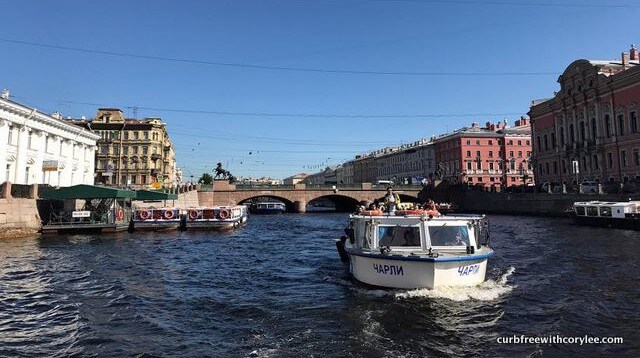 Canal Cruise
There are over 300 bridges in Saint Petersburg and lots of canals. Taking a canal cruise is a great way to experience the city from a new vantage point and enjoy the weather. This was a great experience because of the tour company I used. They set everything up and have a connection to a wheelchair accessible boat, so everyone can enjoy the water. They use a ramp to allow wheelchairs to board and the space on the boat can accommodate up to two wheelchairs at once.
The Winter Palace at the Hermitage Museum
The Hermitage Museum is huge, so it's impossible to see it all in one day or even two. I focused my visit on The Winter Palace, which was completely wheelchair accessible. There were lifts and elevators that made getting around a breeze. I would suggest visiting with a tour guide and having your tickets in advance. There was a very long line for tickets and we saved a lot of time by having ours ahead of our visit. The Winter Palace was busy and crowded, so be aware of the busy season and of others when navigating the space.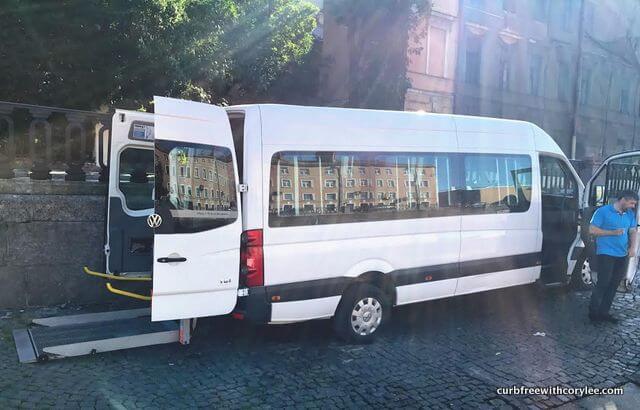 Getting Around
I traveled with I Travel SPB and we used their van, but it was easy to walk and roll around each destination. Many of the tourist attractions are wheelchair accessible and it was easy to navigate through all of the places I visited.
I know it can seem almost impossible to travel abroad as a wheelchair user at times, but I promise that it is possible. These 10 wheelchair friendly holidays in Europe were magnificent in their own ways and there are so many other options and locations as well. Using a tour company can save you some of the hassle of booking each excursion and working with a guide can make getting around and finding the best dining options in these wheelchair friendly cities in Europe that much easier.
.
.
.