Hotels.com asked me to share these accessibility suggestions for Dallas, so I'm thrilled to bring you this article!
Dallas, Texas is a very popular city for all sorts of fun and entertainment. As a wheelchair user, it can be difficult to prepare for a city trip, as many city trips involve lots of walking and off the cuff navigating, but any wheelchair user should be comfortable visiting and getting around Dallas.
There's plenty to do in Dallas, from touristy museum visits to seeing an opera, viewing art exhibits, or relaxing in a greenspace park and doing some shopping. This travel guide will show you what to do, where to stay, and how to get around. After reading this you'll be ready to confidently plan your trip to Dallas and enjoy every minute of your stay.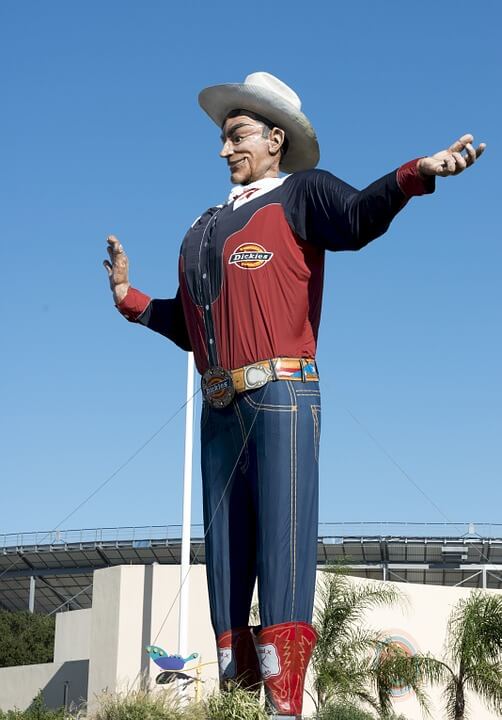 Where to Stay in Dallas
When planning a trip to Dallas, the first thing you'll likely research is an accessible place to stay. Two potential hotel options are detailed below, but there are a variety of hotels in Dallas to consider. Just be sure to call and check their accessibility before going.
1: The Adolphus Hotel in Dallas
This hotel by Marriott is an upscale option to their standard hotel. The autograph collection gives you a posh hotel stay experience with all the amenities and accessibility you will find at other Marriott properties. The Adolphus Hotel in Dallas offers completely wheelchair accessible rooms and provides a list of wheelchair accessible entrances, which includes the pool, spa, and registration desk. The room has 32" doorways, a roll-in shower, lowered handles, and other features to make the room fully accessible.
2: Aloft Dallas Downtown
Another Marriott property, the Aloft Dallas Downtown offers the same approach and amenities as the Adolphus. There are several entrances that are wheelchair accessible and many room adjustments to make your stay comfortable and accessible. Room highlights include a roll-in shower, 32" wide doorways, an accessible route from a public entrance to your room, and accessible vanities. This hotel also has accessible self-parking, which is great if you drive or rent a car while in town.
Wheelchair Accessible Things to do in Dallas
1: Geo-Deck at Reunion Tower
The best way to experience the Dallas skyline is from the Geo-Deck atop Reunion Tower. This observation deck takes you 470 feet above the city to explore the sights below. The main feature of this deck is the 360 degree views to allow you to take in the city from a unique vantage point. Features beyond that include high-definition zoom cameras for a more detailed look, touch screens for an interactive experience, telescopes for night exploration, and a free digital photo to remember your visit.
The Geo-Deck at Reunion Tower is completely ADA accessible. Everyone has easy access to each level of the tower, including the observation deck. There is also handicap parking available at the tower and a valet service runs after 5pm. Tickets to visit Reunion Tower can be purchased online ahead of your visit or at the tower during regular business hours. Prices range from $9 to $18 for a general admission ticket to $14 to $23 for a day and night pass. A day and night pass allows you to visit the tower during the day and then return for an opportunity to observe the city lights at night.
2: Dallas Museum of Art
The Dallas Museum of Art offers a unique variety of art exhibitions and collections on display. The exhibition schedule changes from those currently on display to those scheduled for future dates. When planning your trip to Dallas, be sure to check the exhibition calendar to get a preview of what's currently on display. The art itself ranges from paintings and sculptures, to collections and even immersive video installations. A visit to DMA is a great opportunity to experience culture and history, as well as unique art.
You're welcome to explore DMA at your own pace, but if you're looking for a guided tour to help enhance your visit and provide some insight into the work, there are a few options. The first is the Saturday Spotlight Tour, which is held every Saturday at 2pm. These tours are free and leave from the Visitor Services Desk. It may be beneficial to call ahead if you're planning to use this option to ensure the tour is wheelchair accessible and to ask questions about the best approach to getting a spot in these free tours. You can also use the DMA App on your smartphone to explore the galleries and favorite museum pieces.
The museum's public galleries are ADA compliant, as are the restrooms and entrances. The Flora Street entrance is the best place for dropping off and picking up visitors that have special needs. Handicap parking is available on levels P1, P2, and P3 of the parking garage.
3: The Dallas Opera
If you've been looking for an opportunity to see an opera, your trip to Dallas may be the perfect time. The Dallas Opera at the Winspear Opera House, which is part of the AT&T Performing Arts Center, is a traditional horseshoe shaped theatre, ideal for seeing the opera or musical theatre. There is a range of Mainstage performances, as well as family performances, giving anyone the opportunity to see their first opera or an enthusiast to check out the current season.
The theater does have a few handicap seats and tickets for each event, many of which are located within main rows, giving companions a convenient seat as well. These seats are sparse compared to the rest of the theatre, so you may need to reserve your seat well in advance of your trip. The best way to do this is to explore the calendar online and look at the ticket options to reserve the ideal seat. You can also call the ticket office or theatre to inquire about handicap seating. While there are seats, they are not available in every seating level, so be sure to explore the ticket process before making a final purchase.
Parking is available for advanced purchase or on the day of depending on availability. There are also a range of parking garages in the area, but many are further away from the theatre. You can also take public transit to the theatre, as the rail station is about 4 blocks from the theatre entrance.
4: Sixth Floor Museum at Dealey Plaza
A historic stop for any trip to Dallas is the Sixth Floor Museum at Dealey Plaza. The Museum is located in the building previously known as the Texas School Book Depository building and the exhibits chronicle the assassination of John F. Kennedy on November 22, 1963. The Museum is made of several floors of exhibits, with the main exhibit located on the sixth floor. The seventh floor has special exhibits, and there is also a museum store and a cafe.
You can buy tickets on the website or you can use your Dallas CityPass to get access to all levels. Tickets are purchased for a specific time if purchased at least 30 minutes in advance. There is a limited number of tickets available for each 30 minute time slot, so it's best to plan a little beforehand so you can both get the time slot that fits with your trip and allows you at least 90 minutes to explore the exhibits.
All levels of the museum are accessible to wheelchair users. There is an accessible ramp in the northwest corner of the museum to allow wheelchair users access to the rest of the building. Handicap parking is available in the parking garage for a fee and service animals are welcome.
5: Dallas Holocaust and Human Rights Museum
The Dallas Holocaust and Human Rights Museum strives to educate the public on the history of the Holocaust as well as human rights, working to help people understand how human rights can be upheld and advanced in the present day and the future. Getting an opportunity to visit this museum during your trip to Dallas is something you should seriously consider. While a trip to this museum may be a bit heavier than visiting other museums in terms of content, the information and necessity for upholding human rights is important and well worth your time.
This museum is different from visiting other museums in that there is a security checkpoint everyone must go through before entering the main space. All bags are x-rayed and may be searched if needed. Bags must meet specific size standards to keep everyone safe, so be sure to check out the requirements before you buy tickets. There is no bag or coat check, nor is there stroller storage.
Tickets must be purchased in order to visit the museum, which can be purchased in advance with a timed ticket, or at the front entrance. It's suggested that you purchase your tickets in advance, as this will help you make sure you can fit your visit into your trip. It is recommended that visitors are over 12 years old in age, as some of the subject matter can be emotional and difficult to understand for younger children.
The museum is completely ADA compliant, including all entrances, exhibits, and restrooms. No food or drink is allowed inside the museum, so keep this in mind when you're packing a bag and scheduling your visit.
6: Main Street Garden
If you find yourself downtown and need a place to take a break, check out Main Street Garden. This downtown park is owned by the city of Dallas to provide a greenspace and meeting place for everyone. The park is located between the following streets: Main Street, Commerce Street, Harwood Street, and St. Paul Street.
The main feature of this park is the great lawn, a sprawling greenspace and open lawn where people gather, relax, and play. There are two main paved walkways that run the long sides of the park, connecting one end to the other. Other features of the park include wi-fi, a toddler play area, a dog run, fountains and water features, the City Park Cafe, and art installations. Some areas offer shade, such as around the cafe, while the rest is wide open and mostly sunny.
As a public park, there are plenty of spaces to enjoy as a wheelchair user. The large greenspace and lawn are surrounded by walkways, which are easy to navigate and the cafe offers space in the shade and the sun. There are many seating areas to find a quiet place to take a break, relax, or socialize.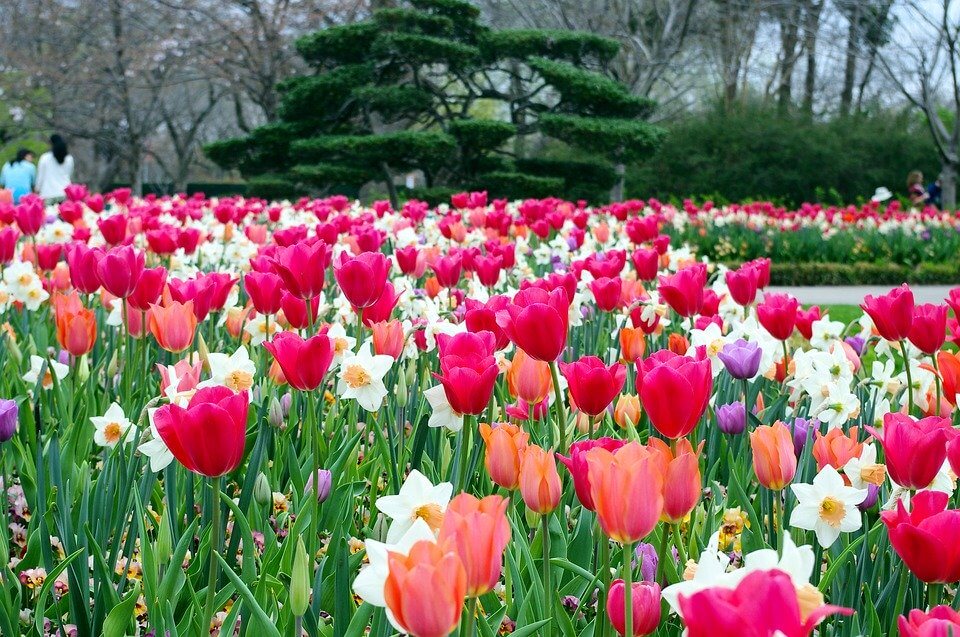 How to Get Around Dallas
Getting around Dallas can be as simple as renting a vehicle, but if you'd rather skip that there are both wheelchair accessible taxi services and Dallas Public Transit.
Taxi
The best option for an ADA taxi in Dallas is Dallas Yellow Cab Co. This company is partnered with the Dallas public transit, or DART, but is also the best option for an accessible taxi during your stay. Per their website, wheelchair accessible vehicles are available upon request.
Public transit
Public transit is another viable option for getting around the city because many public buses and rails are wheelchair accessible due to ADA compliance. Dallas Area Rapid Transit or DART offers paratransit in addition to the standard lines and services. Choosing to use DART is a great option, especially if you're visiting museums and other downtown highlights because it saves you parking fees and time finding a spot.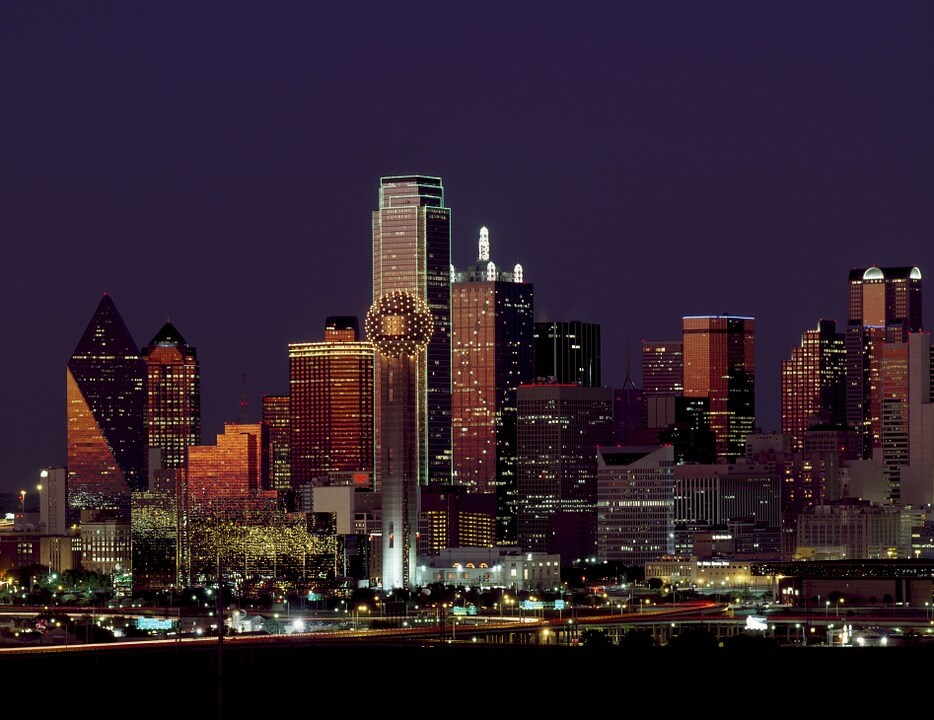 As you can see, any wheelchair user should be confident to travel to Dallas and have a great time because Dallas is wheelchair accessible. There are things to see, places to visit, and shows to get tickets for in this bustling city. Whether you're looking to pack your trip with visitor hotspots or live a city life with a leisurely trip to see some sights, do some shopping, and relax in the park, Dallas delivers.
.
.