Hotels.com asked me to share these accessibility suggestions for Jackson Hole, so I'm thrilled to bring you this article! As travel today remains uncertain, please keep your safety and the safety of others in mind at all times. If you are comfortable with traveling, please travel responsibly and within regulation as any travel is at your own risk.
If you do decide to travel at this time, here are my recommendations:
Wear a face mask.
Bring hand sanitizer and wash your hands on a regular basis.
Check official websites before your trip for the latest updates on policies, closures and status of local businesses.
Book a hotel with free cancellation in case you need to change your plans at the last minute.
———————————————————————–
Jackson Hole, Wyoming is a popular winter destination, as the mountains are perfect for skiing, but there's plenty to see and do throughout the entire year as well. Whether you're interested in exploring national parks, staying at a luxurious resort, or even need information for a Wyoming relocation, Jackson Hole is a wheelchair accessible destination worth exploring. Visiting this location offers plenty of ways to connect with nature, learn about the local history, and relax in a modern lodge.
This travel guide highlights all of the wheelchair accessible things to do, transportation options, and unique Jackson Hole hotels, outlining everything you'll need to start planning your trip.
Where to Stay in Jackson Hole
Jackson Hole is a popular ski destination, so the best hotels in Jackson Hole have lodge style layouts with rooms that reflect the atmosphere. These three hotels are some of the best in the area for wheelchair users.
1: Teton Mountain Lodge has 3 ADA rooms, each of which have a king or queen size bed. All ADA rooms have lowered peepholes, lower wall-mounted thermostats, flashing fire alarms, grab bars in the bathroom, and either a roll-in shower or grab bar bathtubs. The roll-in showers have hand-held sprayers with shower chairs available on request. The king suite has a jetted bathtub with grab bars in the second bathroom for a luxurious experience.
2: Hotel Terra Jackson Hole is a hotel that not only has ADA compliant rooms available, but also has wheelchair accessible amenities. Each ADA room has an accessible vanity, along with accessible bathrooms, either with roll-in showers or bathtubs with grab bars. All doors in these rooms are at least 32 inches wide for wheelchair access. The wheelchair accessible amenities include an ADA compliant pool and hot tub with a lift, access to the spa, and access to the fitness center. Accessible transportation can also be arranged with advanced notice.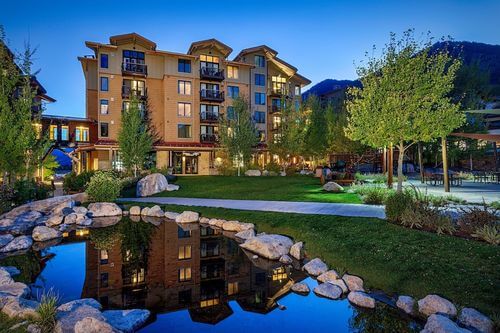 3: Snow King Resort Jackson Hole offers accessible double queen and king rooms, all located within the main hotel building, and are all pet friendly. There is 1 fully accessible queen room with a roll in shower, and the other three have bathtubs with grab bars. All the queen ADA rooms have lowered hanging racks in the closet, lowered light switches, and level door handles. There are three king rooms, two of which are completely ADA compliant with roll-in showers and one with a grab bar bathtub.
Wheelchair Accessible Things to Do in Jackson Hole
1: Yellowstone National Park
Yellowstone National Park's south entrance is just a two-hour drive from Jackson Hole. The famous park is home to Old Faithful, a well-known natural geyser, along with hot spring rivers, scenic vistas, and even native wildlife like bison, elk, and bears. The main entrance to the national park offers access to the visitor center, as well as a visitor's map, giving you the ability to follow the crowd to see the best places, or take your own path and explore the camping, backcountry, and driving trails.
Yellowstone has a wide range of accessibility throughout the park. The main highlights here are the camping and the pedestrian trails, as both offer accessibility to wheelchair users. All of the campgrounds have at least one wheelchair accessible campsite, except for the Fishing Bridge RV park. There are also two backcountry campsites that are maintained to accommodate wheelchairs.
Backcountry hiking is also available at Yellowstone for wheelchair users, with the most popular and easily accessible trail being Lone Star Geyser Trail and Natural Bridge Trail. Both of these are shorter trails with a clear path that is mostly level and well graded. Most walkways and self-guided trails within Yellowstone, that is those near the visitor's center and the most popularly visited, all have at least one wheelchair route, making them wheelchair accessible. The major areas of the park also have wheelchair accessible bathrooms, except for the West Thumb area.
2: Grand Teton National Park
Another must-see national park, and just 45 minutes from Jackson Hole, is Grand Teton National Park. What makes this park a must-see, aside from the amazing nature experience, is that this park delivers in accessibility. The visitor centers, campgrounds, and trail network offer a range of options to explore and connect with the landscape.
This is a great park for those that like to explore visitor centers and enjoy learning about the location and the history, as well as exploring nature and the wildlife. Grand Teton has four different visitor centers, all of which are wheelchair accessible. Each center is accessible and most exhibits are designed to be accessible from a wheelchair.
For camping and hiking, this park is excellent as well. Five of the campgrounds in the park have ADA compliant sites, and many others are designed to be accessible as well. There is a range of electric hook-up sites as well as tent sites and there are wheelchair accessible bathrooms at most campgrounds.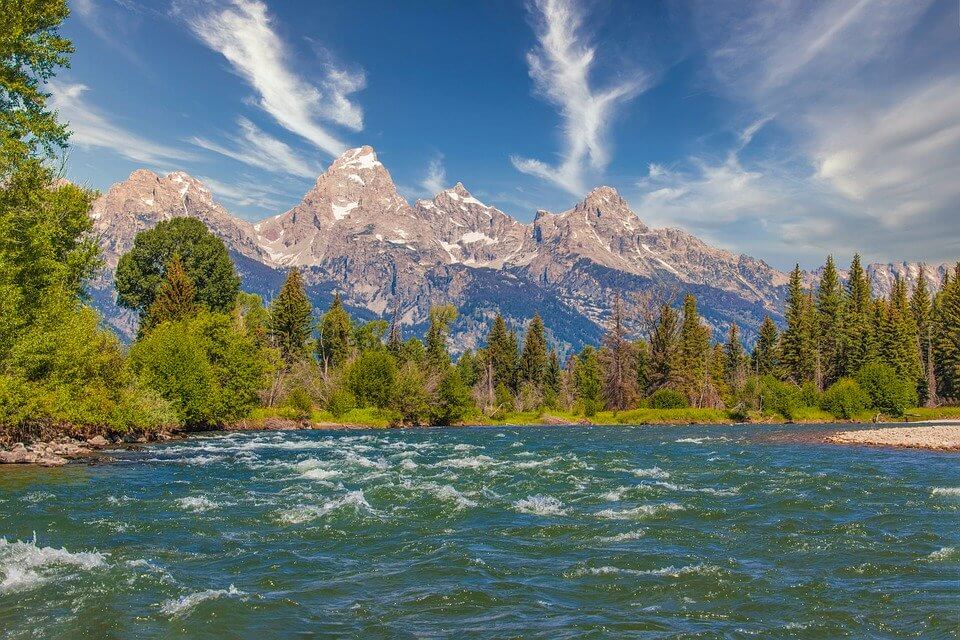 The hiking trails range in their complexity and length, but there are details about each trail network and their layout to help wheelchair users choose their trails. Some trails also run along roads, giving a driving option if you'd like to observe some natural landscapes from a vehicle.
3: Hiking
While you can hike at the national parks, such as Yellowstone and Grand Teton, you can also do some local hiking in Jackson Hole, which may offer more natural exploration with fewer crowds. For local hiking, the best option is the Jackson Hole Community Pathway System. This network is 27 miles of hiking in Jackson, Teton Village, which is a popular ski community, and Wilson. Many of these trails also connect with the national park trails, giving you a better idea of which trails to pick if you'd like to avoid the parks, or if you're interested in hiking into the parks.
The accessibility of the hiking trails depends on the path you choose. The trail map is available online to help you plan your trip. There are some reviews that highlight completely paved paths, including Wilson to the park entrance and Jackson to Jenny Lake. Some of these trails do follow along roads, so if you'd like to explore the area beforehand with a vehicle or would like to enjoy the view from a vehicle, the hiking maps may be useful to help plan a route.
4: National Museum of Wildlife Art of the United States
For another unique way to experience nature and the landscapes of Wyoming, visit the National Museum of Wildlife Art. This gallery strives to explore and educate about the connection between humanity and nature through wildlife photography. The art collection is expansive with over 500 artists contributing and over 5,000 pieces. Genres range in this collection from Romanticism and Impressionism to Modernism, all in a variety of mediums.
The museum is open to visitors of all ages with an interactive children's exhibit inside. The museum is wheelchair accessible from the front entrance through the main door. There is an elevator to the right of a mezzanine to provide access to the exhibits. The space available in each exhibit should easily accommodate a wheelchair user.
5: Jackson Town Square
Jackson is a great location for exploring the outdoors, but if you're looking for some small town activities, check out Jackson Town Square. This is the site of the antler arches that provide entry at the four points of George Washington Memorial Park. These are one way the town connects with nature and they are also a great place to take photos to remember your trip. The town square itself is a good place to take a break and have a drink or a meal, as well as do a bit of shopping. The town square borders the park, giving a central downtown or Main Street type atmosphere.
Depending on the time you visit Jackson, the town square is home to ElkFest in May, which is headlined by the Boy Scout Elk Antler Auction. Elkfest is the celebration built around this annual auction where the community comes together to celebrate their connection with nature. In the summer months, there's the Town Square Shootout, where professional actors reenact an Old West shootout.
For accessibility, Jackson Town Square has paved sidewalks and level walking surfaces. It's a good place to either park and have a walk around, or pre-plan and have a destination in mind. The park has sidewalks that connect either side, giving pedestrians easy access through the park and to the shops.
6: Jackson Center for the Arts
The Jackson Center for the Arts is a great destination for enjoying art of all kinds, from live music and shows to speciality events that celebrate art in many forms. The Center is the space for creative, artistic, and cultural activity, working to connect the community to celebrate and collaborate. The event calendar is packed with activities throughout the year, from live music to community gatherings. The best way to buy tickets is through their website, as the calendar changes through the year.
The Jackson Center for the Arts is wheelchair accessible, as most theaters are. For ADA tickets, you will need to purchase tickets in advance. Any questions can be answered via email or telephone, as wheelchair accessibility will range depending on the specific event and the location.
7: National Elk Refuge
While the national parks offer some driving trails and scenic stops, the National Elk Refuge is another great spot to plan a scenic drive. The Refuge Road Scenic Drive is a driving trail specifically designed to allow vehicles to explore the landscape and enjoy the space. You can take the scenic drive any time throughout the year, but it may not be passable during the winter months. The best time to view elk are sunrise and dusk, so use caution while driving the road.
Another spot to explore here is the Jackson Hole and Greater Yellowstone Visitor Center. Inside, you can observe the elk refuge and enjoy the view, while also exploring the indoor interpretive displays. The visitor center offers information on local activities and camping, as well as various permits you need to hunt, fish, and camp in the area. Both the Scenic Drive and Visitor Center are wheelchair accessible.
How to Get Around Jackson Hole
The best option to get around Jackson Hole is to rent a wheelchair accessible van. From exploring the national parks to getting around to the hotel, it will be far easier to rent your own vehicle than it will be to use public transportation. If you're looking to travel from the hotel to well known locations within Jackson Hole, there is a public transportation option.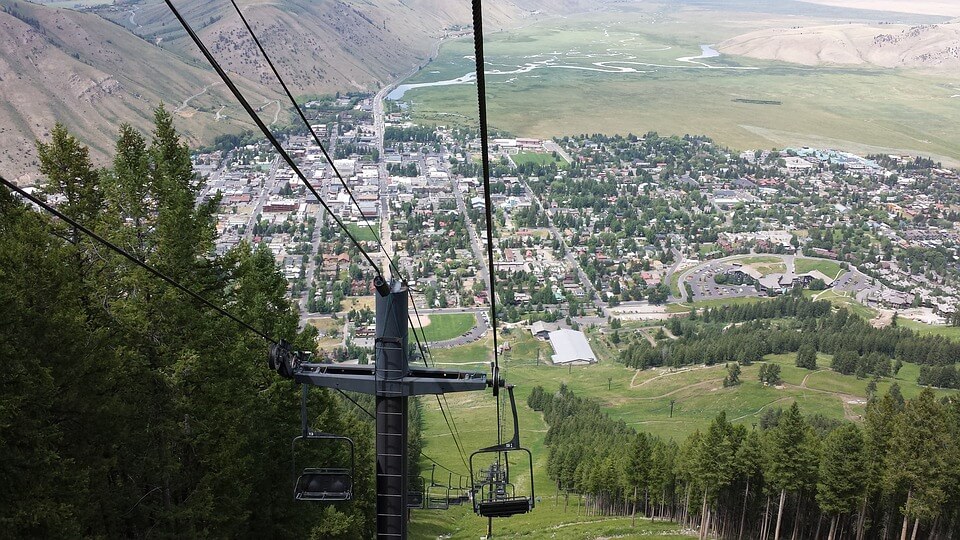 Public Transportation
In Jackson Hole, the public transportation option is the START Bus Service, which provides several bus routes or lines from popular hotels to the town via shuttle. The route schedule offers a ride almost every hour and is very specific about where each line picks up and drops off.
There is also an ADA bus service, but this service has different hours of operation. As a visitor, it is advised to contact START to arrange your service and establish which routes they provide transport for. The START bus service mainly operates to and from the city center to hotels and the airport, so if you're looking to visit National Parks you may want to rent a vehicle. There is a fare for distant routes, but within the town the bus service is free.
Accessible rental vans
For more flexibility in scheduling and transport, consider renting a wheelchair accessible van for use while you're in town. This will give you the freedom to explore wherever and whenever you'd like, allowing you to take your time on the driving trails and spend full days in the national parks.
Wheelers Van Rentals is a company with a local presence in Wyoming, including right in Jackson Hole. This is a good option if you'd like a local company to be able to provide a vehicle that suits your needs. Working with this company provides a drop off and pick up of the vehicle, as well as roadside assistance if something happens during your trip.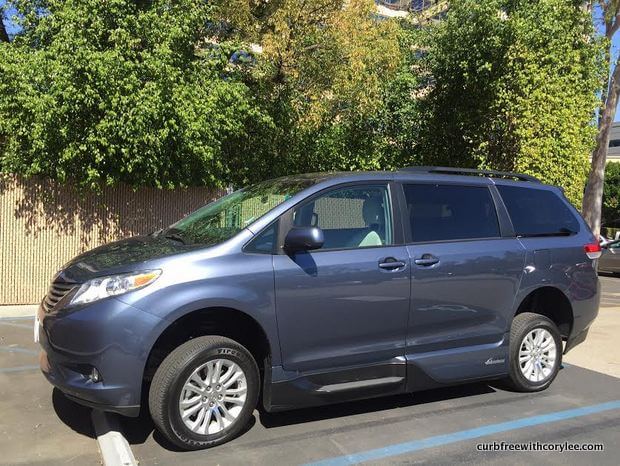 Jackson Hole, Wyoming is an amazing destination no matter the time of year, for beautiful natural landscapes and outdoor exploration. Whether you're looking to visit national parks as well as the small town, or plan a resort style getaway to a mountainside lodge, Jackson Hole is completely wheelchair accessible. With a range of destinations and hotels all accessible via van rental, you can make this trip exactly as you'd like and enjoy every minute.
.
.