Hotels.com asked me to share these accessibility suggestions for Key West, so I'm thrilled to bring you this article! As travel today remains uncertain, please keep your safety and the safety of others in mind at all times. If you are comfortable with traveling, please travel responsibly and within regulation. Any travel is at your own risk.
—————————————————
Key West is a destination that I've wanted to visit for years, but for some reason, I have never made it a top priority on my travel bucket list. Since starting my blog in 2013, I've focused more on visiting international destinations than the ones right here in the U.S. By doing that, I have been fortunate enough to travel to remarkable places in the past few years such as India, Antarctica, South Africa, and many others. However, in 2020, traveling to foreign lands isn't really an option (thanks, Ms. Rona!), so I'm finally focusing on visiting the U.S. cities that I've always heard of, but never taken the time to actually visit. At the top of my U.S. list was Key West, Florida!
In November 2020, I planned an 8 day/7 night trip in Key West. Before going, I told family and friends about my trip and nearly every single one of them said that eight days was too much time in Key West, but I wanted to explore the city in-depth… and I reeeeally wanted to escape the cold weather for a while. So, for eight glorious days, I rolled all over Key West and experienced as much of it as I safely could. And what I discovered was that every friend and family member was tremendously wrong. After eight days in Key West, I certainly was not ready to leave paradise. I could have easily stayed another eight or eighty days.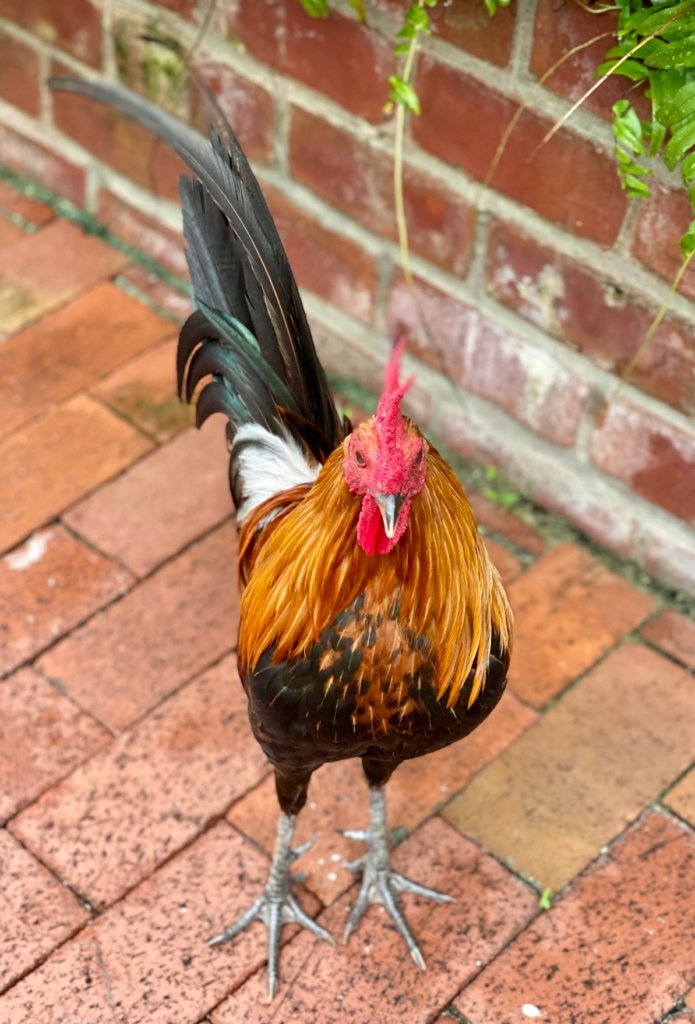 In those eight days, I ate as much key lime pie as humanly possible, lounged on an accessible beach, learned about the history of Key West at a variety of museums and attractions, and ultimately discovered that it is my new favorite city in the U.S. There is truly no other place like the southernmost city in the continental U.S. and I already can't wait to return!
Below are 15 wheelchair accessible Key West attractions and things to do, plus details about where I stayed. Whether you have long dreamed of visiting Key West or this is the first time you're considering it as a potential accessible vacation destination, I hope that you feel prepared and excited to visit after reading this blog post.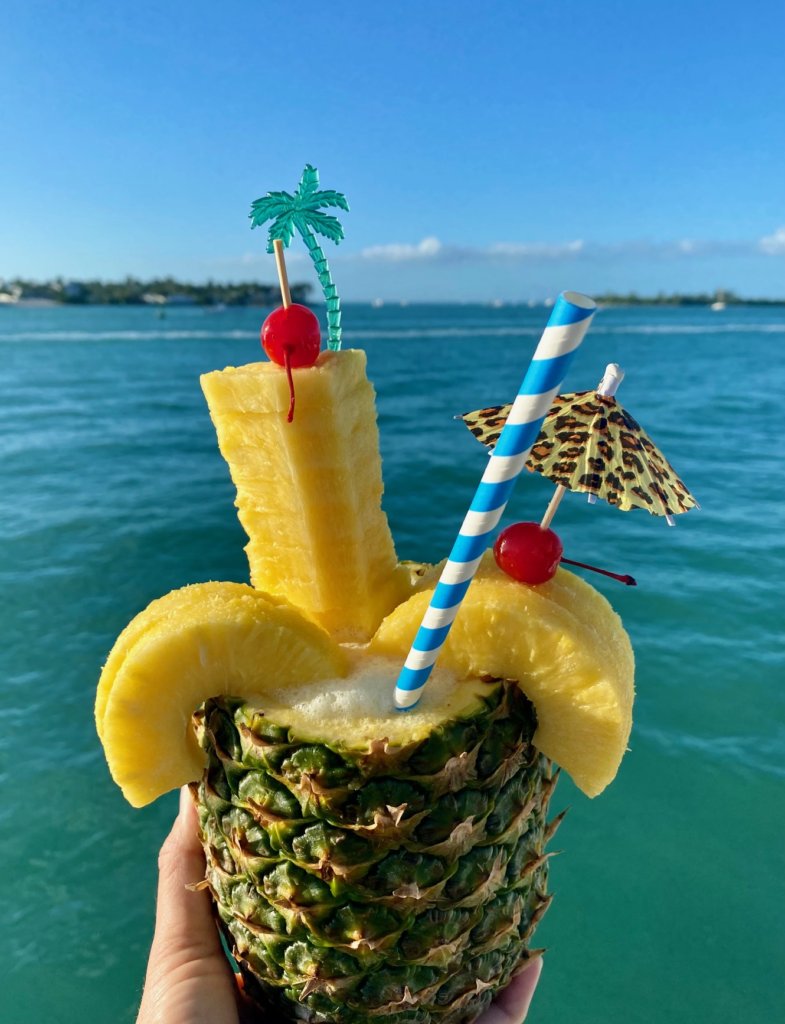 Where to Stay: Orchid Key Inn
There are a plethora of wheelchair accessible accommodations in Key West, but Orchid Key Inn stood out to me online for several reasons before going. Literally every review online raved about how spectacular the staff was, the inn had a prime location on the popular Duval Street, and the wheelchair accessible room seemed to be perfect for my needs. So, I booked a room and anxiously awaited my stay! A few weeks later, I checked in and the Orchid Key Inn quickly surpassed my expectations.
One of the greatest things about Orchid Key Inn was its fantastic location. It's located on Duval Street and within walking/rolling distance to almost everything in Key West. The Southernmost Point statue was only a couple blocks away and there were dozens of restaurants within a 5 minute walk/roll as well. It seriously could not have had a better location.
The Orchid Key Inn offered complimentary breakfast every morning and they kept everything as safe as possible, due to the pandemic. Masks had to be worn at all times on the property, except when eating of course, and only one family was allowed at a time into the lobby and the breakfast area. I was extremely impressed with how safe the staff of Orchid Key Inn kept everything.
My wheelchair accessible room had one queen bed and like all rooms at Orchid Key Inn, it was located on the ground floor. The room was on the smaller side, but it worked for me and my powered wheelchair was able to maneuver around within the room fairly easily. The bed did have a block-style frame, so a hoyer lift could not roll under it, unfortunately.
In the bathroom, there was a roll-in shower with smooth entry, a handheld shower wand, and a fold-down shower seat. There was also a pull-under sink, a toilet with grab bars on the right side (if you're sitting on the toilet) and behind it, and a small refrigerator. The bathroom worked perfectly for me and was quite spacious.
In addition to the great accessible room, Orchid Key Inn also had a lift for the pool, which was awesome for the hot days in Key West. There was also a bar by the pool, so you can get your drink on while swimming around.
Despite all of the accessibility features at Orchid Key Inn, the real highlight was the staff. They all went above and beyond to make every guest's stay one to remember. They were happy to give recommendations for places to eat or attractions to visit, and they always had a smile on their face. Honestly, they were the kindest hotel staff I've ever encountered… and after visiting 37 countries in the past seven years, I've encountered a lot! I would book a stay at Orchid Key Inn again just for the exceptional service.
If you are looking for wheelchair accessible accommodations in Key West, I would absolutely recommend Orchid Key Inn. From the perfect location to the kind staff and the accessibility, you just can't beat it.
Wheelchair Accessible Key West Sights and Things to Do
There are so many things to do in Key West as a wheelchair user and the 15 attractions below are just a small sampling, but I hope that these give you some insight as to how amazing Key West is. Here are 15 of the best wheelchair accessible Key West, Florida sights and attractions:
Conch Tour Train
The first activity that I enjoyed in Key West was the Conch Tour Train. I wanted to do it first because it's a great way to get an overview of the city and begin to understand the layout. The Conch Tour Train is a 75-minute ride that goes by all of the most notable sights, while the train conductor tells about the history (and fun facts as well!) of Key West.
Not all Conch Tour Trains are wheelchair accessible, but they do have accessibility on one operating train at all times. I would suggest calling ahead to let them know when you're planning to ride, so that they can have the accessible train ready for you. Wheelchair users board at the front of the train via a ramp and tie-downs are available to secure the wheelchair.
The Conch Tour Train was a lot of fun and the conductor told some fascinating bits of information about Key West, but I do want to forewarn you that it is a bumpy ride. If, like me, you're a wheelchair user and don't have much upper body strength or neck control, you may want to bring some straps or something to brace yourself with. I was surprised at how bumpy the ride was, but I still immensely enjoyed it.
The Conch Tour Train departs every 30 minutes from 10:15am until 4:45pm daily. It has been entertaining visitors to Key West since 1958 and continues to make for a wonderful introduction to the city.
Key West Shipwreck Museum
I know what you're thinking… how can there be a whole museum devoted to shipwrecks?! Well, I thought the same thing before visiting the Key West Shipwreck Museum, but I quickly learned why the museum exists and is one of the most popular places to visit in Key West.
In the 19th century, the waters around Key West were some of the roughest in the world, due to more than a hundred ships per day sailing by Key West. The ships carried valuable cargo and at least one ship per week would wreck in the reefs nearby. Many Key West locals would watch for ships to wreck and then go out to sea and collect the goods from that ship, risking their lives for fortune. Because of this, Key West became one of the wealthiest cities in the world in the 19th century.
Today, you can see many of the artifacts from the shipwrecks and learn about the people that earned their living from shipwrecks inside the Key West Shipwreck Museum. The museum has two floors plus an observation tower with panoramic views of the city. Unfortunately though, the tower does not have an elevator and only one floor of the museum is wheelchair accessible.
After getting my ticket to the museum, one of the workers led me to a lift, which helped me get to the accessible entrance. The accessible floor of the Shipwreck Museum was rather small in size, but it was packed with interesting information. I liked seeing all of the shipwreck artifacts and it took me about 20-30 minutes to see everything. Due to the museum only being partially accessible, I wouldn't necessarily recommend it if you are a wheelchair user with a limited amount of time in Key West, but if you're in the city for a while and are looking for something to do, I think you'll enjoy the floor that is wheelchair friendly.
Southernmost Point
The Southernmost Point Buoy is at the top of most visitor's lists while in Key West and getting a photo in front of the buoy is a must-do, as this is one of the most famous landmarks in the country. As every first-time visitor to Key West does, I had to see the landmark for myself and get a photo with it.
There was quite a long line of people waiting for a photo op at the Southernmost Point Buoy, but the line did move quickly. Within 15 minutes, it was my turn for a photo with it.
The buoy is made of concrete and stands 12 feet tall and 7 feet wide. On the buoy, it says that this is the southernmost point in the continental United States and Cuba is only 90 miles away. To be honest, these two things aren't 100% accurate, but they are close. Cuba is really 94 miles away and the true southernmost point in the continental U.S. is about 10 miles away in Ballast Key, but visiting the buoy is a fun tourist attraction and you can get a nice photo to remember your trip to Key West.
Key West Butterfly & Nature Conservatory
Just a five minute walk/roll from the Southernmost Point Buoy is the Key West Butterfly & Nature Conservatory. This quickly became one of my favorite attractions in Key West.
The Butterfly & Nature Conservatory has hundreds of butterflies from 50-60 different butterfly species, over 20 exotic bird species, and it's all in a climate-controlled, glass-enclosed habitat. In addition to being in awe at the amount of butterflies and birds, the design of the place is absolutely beautiful. There are many plants, trees, and even a little waterfall as well. It's a tropical environment that I could've stayed in for the entire day.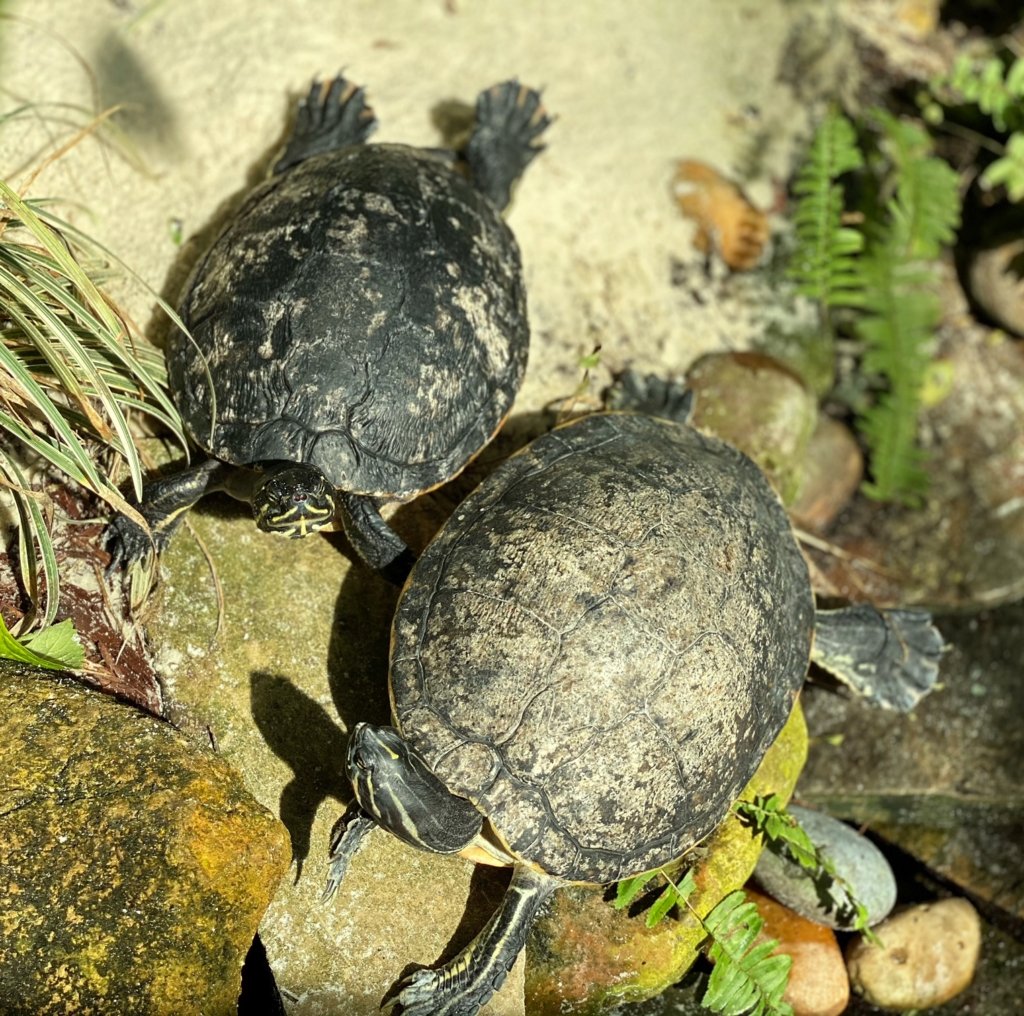 The entire facility is wheelchair accessible. Paved paths meander through the exhibit and there is plenty of space to maneuver around for the best views. The conservatory is open from 9am-5pm daily and costs $15 per adult, which is a very reasonable price for how incredible this attraction is.
Roll on Duval Street
Duval Street is the place to be in Key West. The street is 1.25 miles long and within that short distance, there are a few dozen bars, many restaurants and attractions, and plenty of shops selling everything that you can possibly imagine. Duval Street is the heart of downtown Key West and it's where everyone goes to have a little too much fun in paradise!
Duval Street has wide sidewalks and curb cuts are available at every road crossing. Some of the shops along Duval Street are not wheelchair accessible since they're older, but from what I saw, I'd say about 90% are accessible. There's definitely plenty to do on Duval Street as a wheelchair user.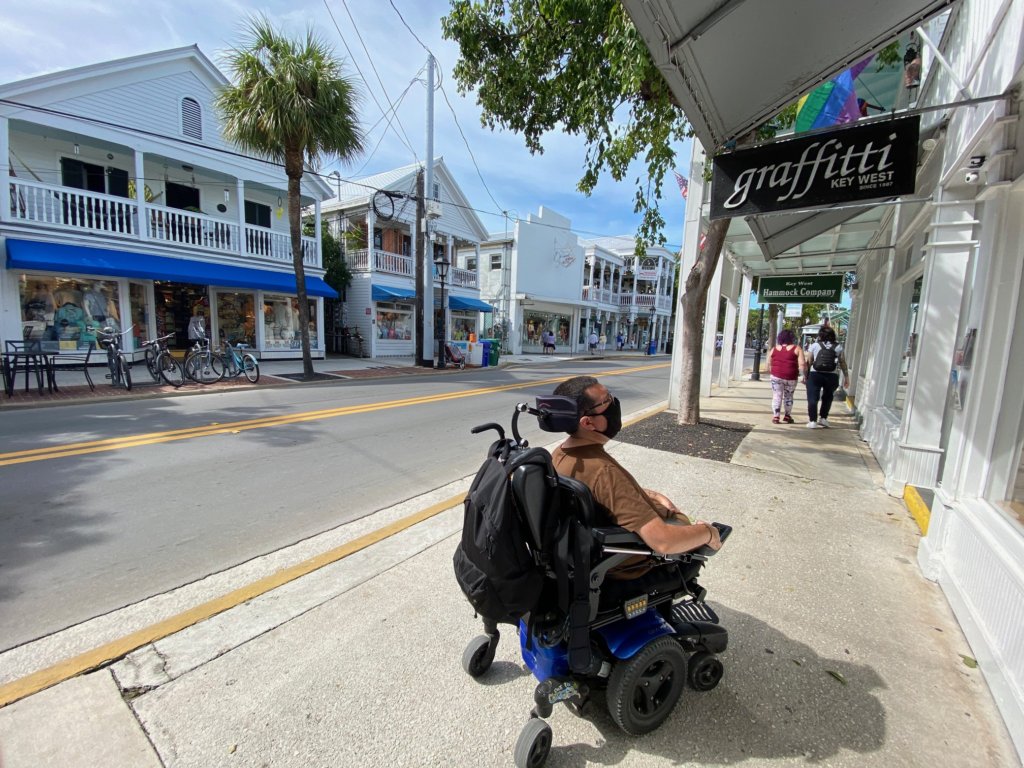 During the day, I loved rolling up and down Duval Street and popping into the art galleries. There were several great art galleries that I wandered into (Effusion Gallery was my favorite!) and I also liked just seeing all of the action happening on Duval. There's never a dull moment, that's for sure!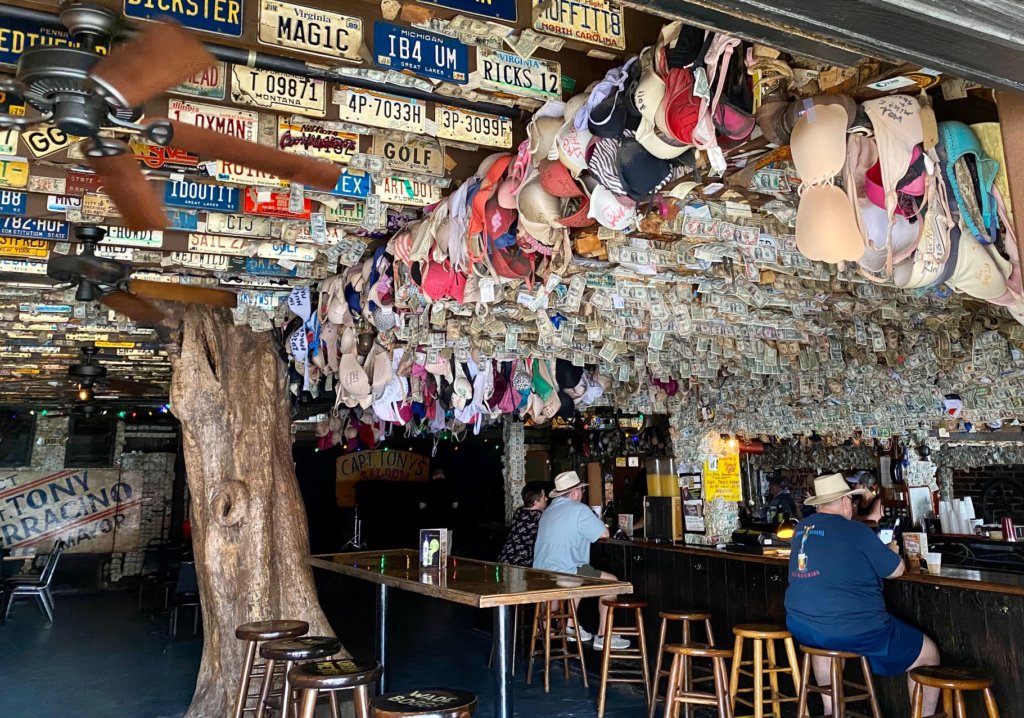 Duval Street is super popular and with so many bars, it does get rather rowdy at night, but it's all part of the Key West experience. To truly understand Duval Street, you have to experience it both during the day and at night I think, as it's two completely different worlds.
Sunset Celebration at Mallory Square
Every single night that I was in Key West, I attended the Sunset Celebration at Mallory Square. It is a nightly celebration, where everyone comes together to wrap up another beautiful day. The sunsets in Key West are incredible and completely worth celebrating.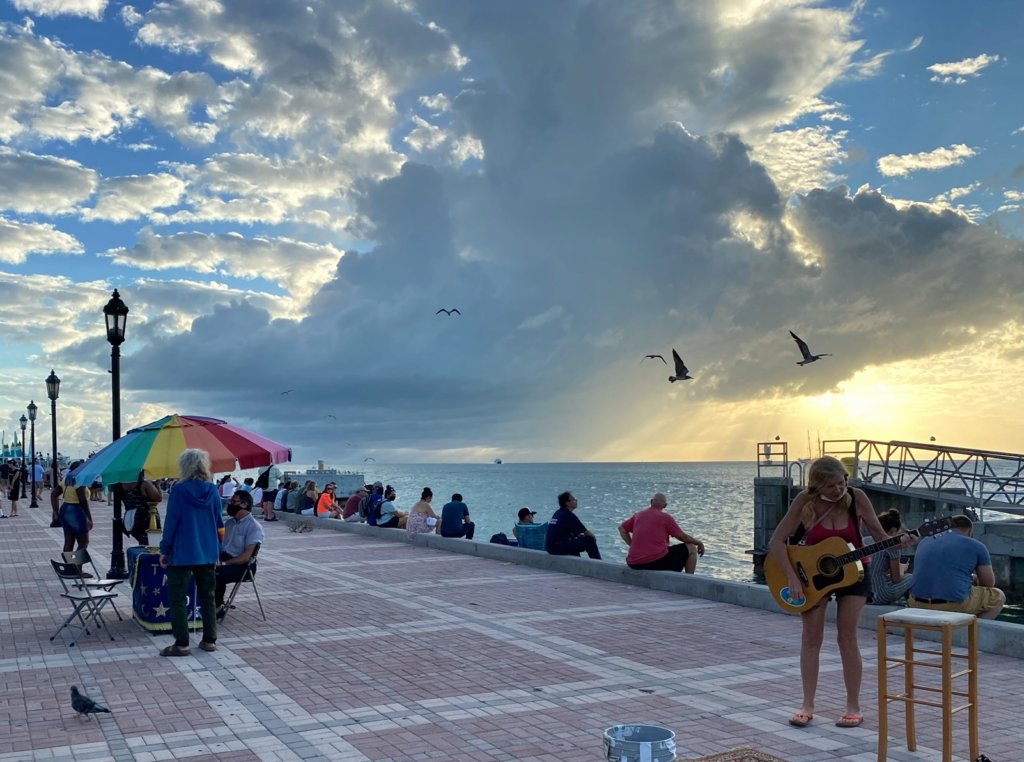 Visitors start arriving at Mallory Square about two hours before sunset to kick off the festivities and claim a nice spot to watch the sunset. In the couple hours leading up to the sunset, various performers and vendors fill the square. You can find everything from a tarot card reader to a magician and people selling artwork and homemade goods. It's a fun environment!
The main area at Mallory Square was great in the time leading up to the sunset, but my favorite place to actually watch the sun go down was at Bistro 245. Bistro 245 is an outdoor restaurant at the Margaritaville Resort & Marina (it will change names and become the Opal Key Resort & Marina in January 2021), and it's located only a two-minute walk/roll from all of the action in Mallory Square. I preferred Bistro 245 because it was a lot less crowded during these COVID-times.
Hemingway Home and Museum
To be honest, I'm not a huge fan of Hemingway's work, but his Key West home should be a must-visit for everyone! As one of the most well-known writers ever, it's pretty awesome to see where he lived and worked for more than ten years of his life.
My visit started in the garden area, where there were fairly smooth paths throughout. Some areas did have some thick gravel, which I managed to easily roll over in my powered wheelchair, but some wheelchairs may have a bit of difficulty in the gravel. Overall, the gardens were gorgeous and really accessible for me.
The most interesting things that I saw in the gardens at the Hemingway Home & Museum were all of the cats. There are dozens of cats on the grounds and many of them are polydactyl, meaning that they have six toes on one paw. They were so cute, but seemed to be a bit fearful of my wheelchair, so they kept running away from me. Eventually, I managed to get pretty close to a few of the cats though.
After exploring outside for a while, I headed inside the house. Only the lower level is wheelchair accessible, but I was able to watch a short movie about Ernest Hemingway's life and the home. It was incredibly interesting to learn about him and the movie did a great job of showing the parts of the house that I couldn't get to in my wheelchair.
After watching the movie in the kitchen, I rolled around the lower level and explored more of the home. I saw the living room and dining area, both of which had Hemingway artifacts lining the walls. To be an older house, it was very nice and the doorways were wide enough for my wheelchair to get through.
I really didn't expect for the Hemingway home to be so nice, but I absolutely loved my visit! Whether you are a Hemingway fan or not, this should be on your list of accessible things to do in Key West.
Key West Lighthouse
Just across the street from the Hemingway Home & Museum is the Key West Lighthouse. It was built in 1825 to help ships avoid the hazardous reefs as they approached the port and if you can climb the 88 steps to the top, you can take in the views of Key West. Unfortunately, an elevator is not available to get to the top of the lighthouse, but this maritime attraction is still worth visiting.
In addition to seeing the lighthouse up-close, you can also learn some maritime history on the grounds. Inside the Keepers Quarter's Museum, all kinds of nautical artifacts are on display. The museum is wheelchair accessible, but you will need one of the staff members to operate the lift, so that you can get inside.
Harry S. Truman's Little White House
Harry S. Truman was the 33rd President of the United States, from 1945-1953, and Key West was his favorite destination for both work and play. During his presidency, he spent a total of 175 days at the Little White House in Key West and it's now Florida's only presidential site.
The Little White House was originally constructed in the late 1800s as housing for naval officers. It later became a place for relaxing getaways for Thomas Edison and six U.S. presidents, but none have called it home as much as Truman did.
Guided tours of the Little White House are available multiple times per day. It isn't possible to tour on your own, so you will need to do a guided tour. Most of the tour was wheelchair accessible and I enjoyed seeing the original furnishings and the rooms where Truman worked. I could access the entire lower level, but not the top level of the house. The rest of my tour group was only upstairs for about five minutes though, so apparently I didn't miss very much.
From the Little White House, he met with Joint Chiefs of Staff, wrote the Truman Doctrine, and worked on the Marshall Plan. In such a gorgeous setting like Key West, I'm not sure how he managed to work so much, but he seemed to be determined.
If you're a history nerd at all like I am, I'd recommend visiting Truman's Little White House while in Key West. I really enjoyed my visit and even snagged a couple souvenirs in the gift shop.
Key West Aquarium
Key West may be surrounded by water, but if you want to see some of the creatures that call those waters home, visit the Key West Aquarium. The aquarium is located at Mallory Square and it is fully wheelchair accessible.
There are a variety of creatures to see at the Key West Aquarium, including turtles, stingrays, sharks, and tropical fish native to the Florida Keys. You can also see alligators and snakes, and the aquarium is in the process of expanding, so you may even see more creatures by the time that you visit.
Touch tanks are in the aquarium as well, but currently not open due to the pandemic. You can still view the exhibits though and learn from the expert guides at the Key West Aquarium. The guides were incredibly friendly and happy to answer my questions.
Eat Key Lime Pie
One of the things that Key West is most known for is key lime pie. Since I'm a big fan of key lime pie, I was immensely looking forward to eating as much as humanly possible. Over the course of my trip, I ate my weight in key lime pie. Here are my three favorite places for key lime pie in Key West:
Kermit's Key West Key Lime Shoppe – Kermit's has a plethora of key lime goodies, but their key lime pie on a stick is one of the best things I've ever eaten. It's a slice of key lime pie that is dipped in chocolate and frozen. There are honestly no words to describe how delicious it is. I had it three times during my eight-day trip and still salivate at the thought of it. If you're in Key West, this is a must-eat at least once, but I promise that it's just as good the third time.
Blue Heaven – Blue Heaven is one of the most popular restaurants/bars in Key West. It has all outdoor dining and chickens and cats roam the premises. It's a uniquely cool environment and their food is great, but what they're most known for is their key lime pie. Why? Because each slice is approximately 6-8 inches tall!! It's probably the most famous key lime pie in the world, due to the mile-high meringue, but it's more than just good for photo-ops. It's also delicious! I'm usually not a fan of meringue, but it was so tasty on Blue Heaven's key lime pie.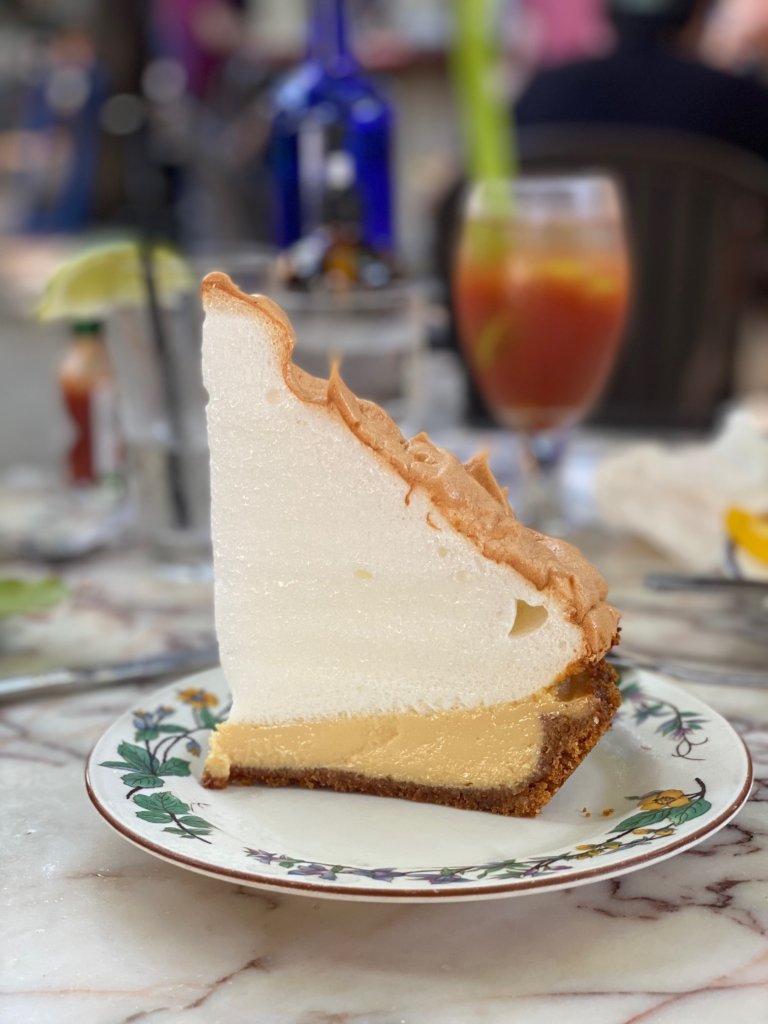 Mangoes Restaurant – I had my first meal in Key West at Mangoes, located on Duval Street, and it's still one of the most memorable slices of key lime pie that I've had. Mangoes uses local ingredients and their pie is homemade. The key lime pie is served with whipped cream and raspberry sauce, and it's a rather light pie compared to some others. I absolutely loved this one and thought about getting a second slice it was so good.
The above aren't all of the key lime pies that I indulged in while in Key West, but they were my three favorites. If you try them, let me know your thoughts.
Fort Zachary Taylor State Park and Beach
While in Key West, I really wanted to visit a beach. I did some research online beforehand and it seemed like Fort Zachary Taylor State Park had a pretty accessible beach, so I had to check it out for myself and see if that was true. Well, I did and it surpassed all of my expectations.
Part of the beach (the upper area) was made of hard-packed sand, so I could easily roll on it in my powered wheelchair. And I was actually able to get pretty close to the water! I felt the ocean breeze and relaxed under a palm tree for a couple hours and it was amazing!
Manual beach wheelchairs are also available for free in case you'd like to get even closer to the water. You can get a manual beach wheelchair from the on-site Cayo Hueso Cafe. I also enjoyed a meal from the cafe and it was delicious.
If you're planning a trip to Key West, definitely plan on a beach day at Fort Zachary Taylor State Park. It's the perfect way to unwind and enjoy the sun and sand in the Keys.
In addition to the beach, I also visited Fort Zachary Taylor, which was near the beach. Fort Taylor is a Civil War-era fort, which was taken over by Union soldiers and Key West, despite technically being in the south, was even part of the Union during the Civil War.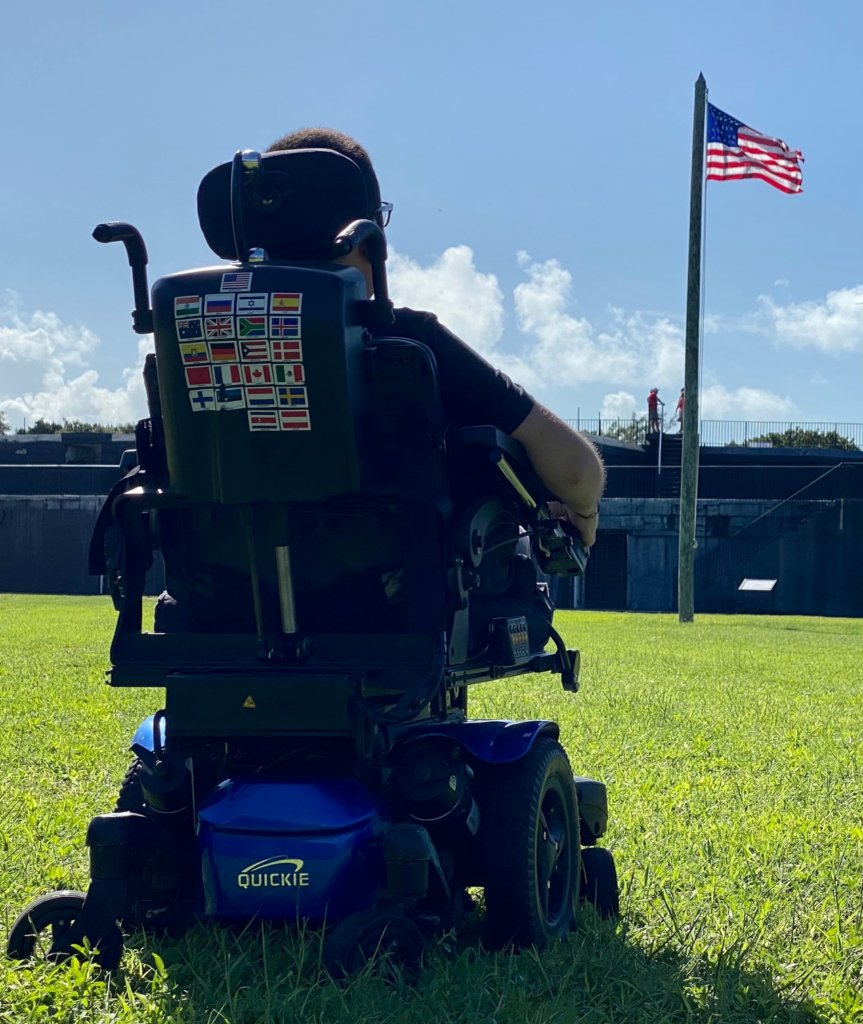 Fort Taylor was mostly accessible, albeit a bit bumpy due to the old grounds, but totally possible to visit in a wheelchair. I was able to view old cannons and learn about how soldiers defended the southeastern coastline from here.
Fort Taylor certainly has an interesting history and I learned a lot during my visit, but one fact that I didn't see mentioned anywhere at the fort was that it was built by enslaved people. The literal blood, sweat, and tears of enslaved people went into building the fort, so while it looked beautiful, it was hard to consciously enjoy it knowing how many people suffered to build it. I would recommend studying the truth of Fort Zachary Taylor's history before actually going, so that you really know what happened here.
Both the beach and the fort are beautiful and accessible places to visit while in Key West. Whether you want to learn about the history of the area or just lounge on the beach (or both!), Fort Zachary Taylor State Park & Beach is a fascinating destination that shouldn't be skipped.
Key West Tropical and Botanical Garden
Another great place to get outdoors and enjoy nature is at the Key West Tropical and Botanical Garden. Spread across 15 acres, this is the only frost-free, natural conservation habitat, botanical garden in the continental U.S.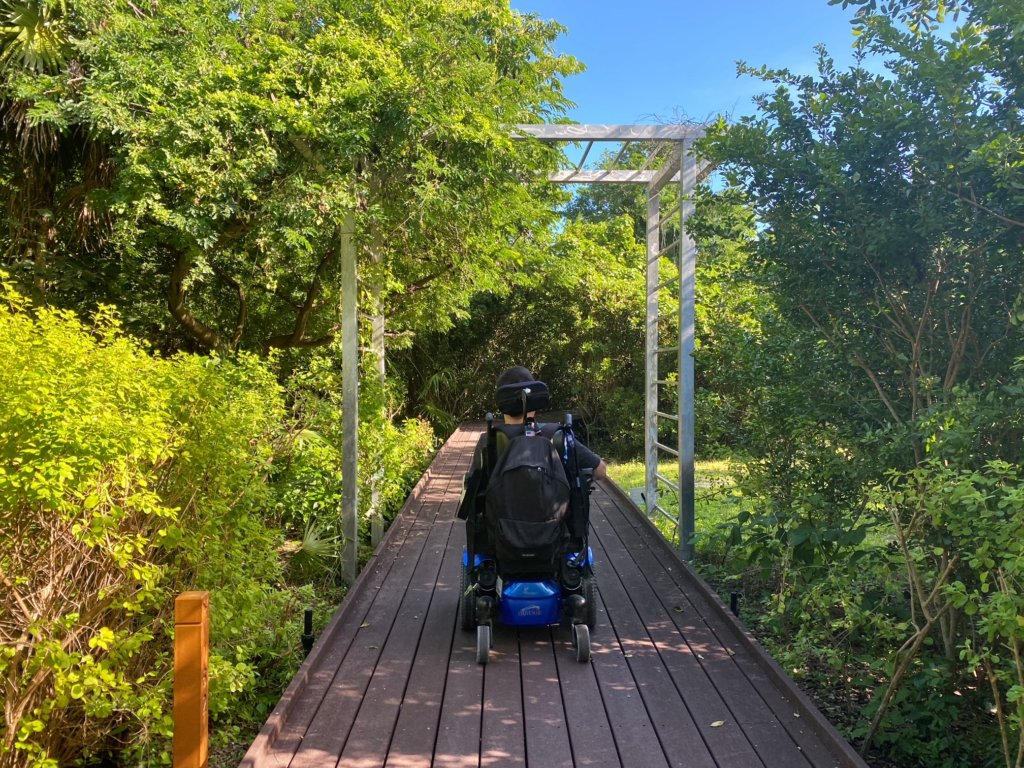 There were paved and boardwalk paths all throughout the garden and all trails were six to ten feet wide. It was easy to navigate as a wheelchair user and I was able to have perfect views of the native flora and fauna. Most of the garden was accessible, but there were a couple areas that I couldn't access. I'd say that about 80-90% of the garden was wheelchair friendly and for only $10 per adult, it's definitely worth it.
My favorite area was the lake, which was quite large. There were benches around the lake, so it was nice to just relax for a while and see the lake surrounded by all of the flora and fauna.
Key West Cemetery
I know that cemeteries can be a bit creepy to visit usually, but this is truly a cemetery unlike any other that I've been to. It's estimated that around 100,000 bodies have been lain to rest at Key West Cemetery. Most are in above-ground graves and most are also people, but not all. There are dogs and even a deer buried in this cemetery!
It's pretty difficult to top the deer gravesite, but what's most unique about Key West Cemetery are the quirky epitaphs on some of the gravestones. Some of my favorites were "I told you I was sick", "I'm just resting my eyes", and "I always dreamed of owning a small place in Key West". As you can see, the dark humor is on full display at this cemetery.
You can choose to do a guided tour or just wander around the cemetery yourself. I opted to just roll around with no guide, but I did rely on a map to get me to the most popular gravesites. Maps are available at the entrance.
The cemetery did have paved paths throughout, which made it easy to roll around in my wheelchair. To get to some of the graves, I did have to roll in the grass a bit, but it wasn't an issue at all.
The Turtle Hospital
While not actually in Key West, The Turtle Hospital in Marathon, FL is just a one-hour drive north of Key West. As an animal lover, I had to venture to Marathon for a day trip and check out the rescue, rehab, and release facility. The Turtle Hospital helps injured and sick turtles get back to normal and you can see the many turtles on a guided tour. Tours should be booked well in advance of your visit and cost $27 per adult.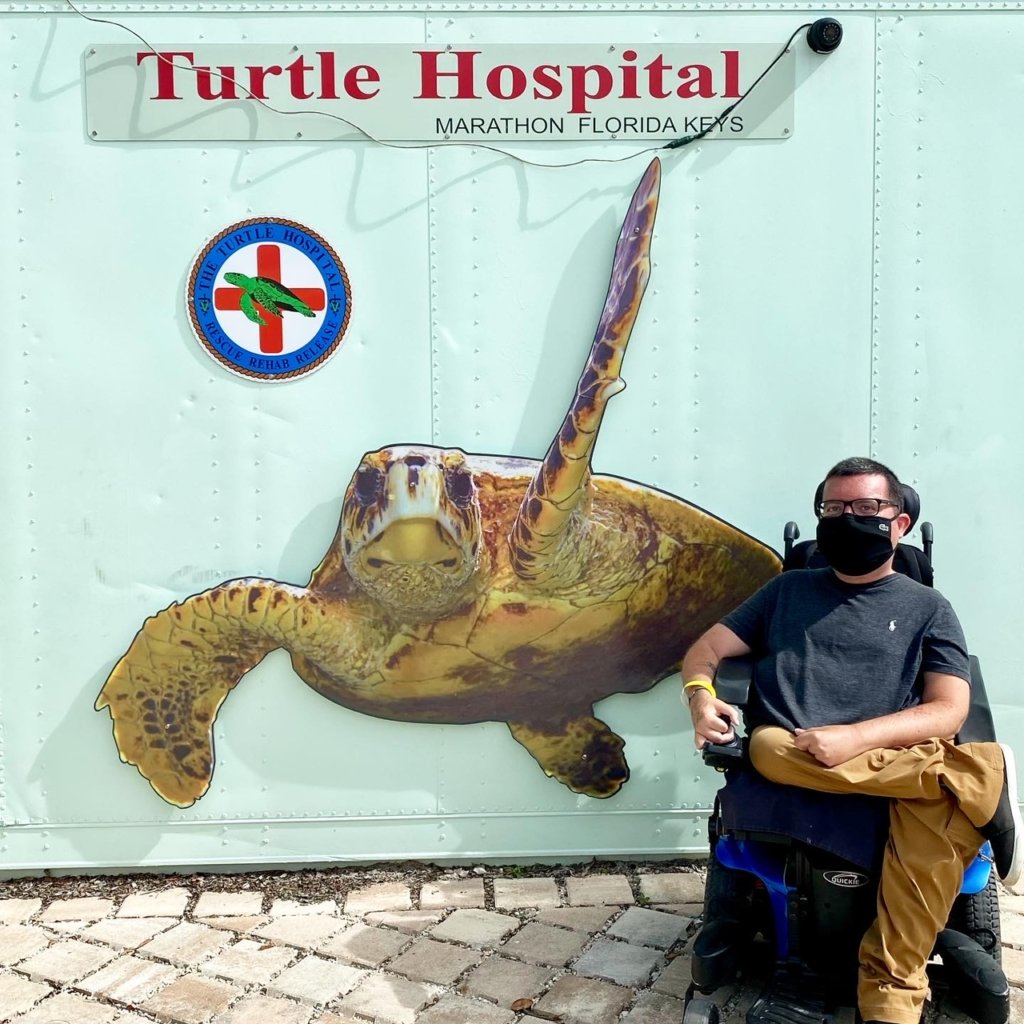 On the 90 minute tour, I got to see many of the current patients (several turtles were injured by boats, some were sick/hurting from swallowing trash and debris in the ocean, and some even had tumors), feed some of the turtles, and learn all about what The Turtle Hospital does. It was a phenomenal tour and made me a lot more aware of the fact that what we do as humans here on land has a direct impact on animals in the sea.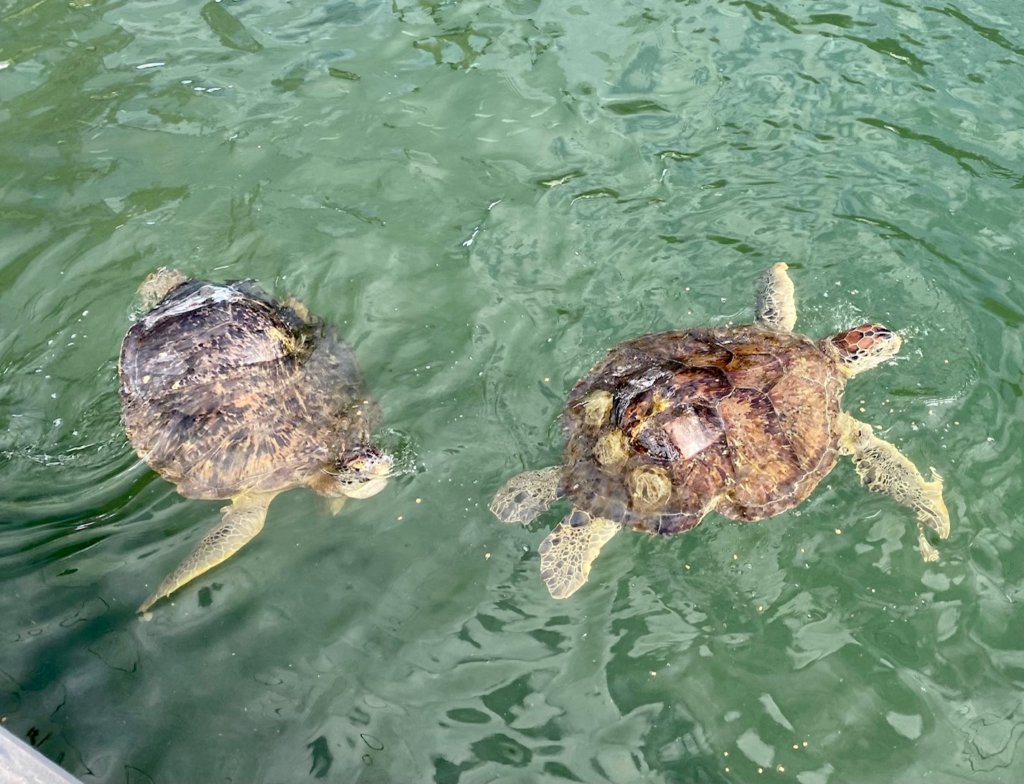 I'm happy to say that the tour was 99% wheelchair accessible. There was only one small area that I couldn't get to due to a few stairs, but it was literally only 2 minutes of the tour. If you are in the Florida Keys and want to experience a really unique attraction, visiting The Turtle Hospital is a must!
The 15 wheelchair accessible Key West attractions listed above are phenomenal, as you can probably tell, but the greatest thing about Key West is its personality. It's a fun, lively, and open-minded city that aims to be a destination for all people. If you are a wheelchair user like me, you're sure to find an attraction or 15 (or more) to suit your taste. Now that you've read all about it, plan your own trip to Key West and discover why it's my new favorite U.S. city.
.
.