If you have followed me for any amount of time at all, you probably know how much I love the national parks. I've had memorable experiences in several East Coast national parks, including the Great Smoky Mountains National Park and Shenandoah National Park. For years though, I've been itching to travel further north to Acadia National Park in Maine. I've repeatedly heard that it is one of the most wheelchair accessible parks in the country, so I was excited to finally check it out for myself in the summer of 2022.
I only had one full day in Acadia National Park, as my mom and I drove to Acadia from Camden, Maine for a day trip, but one day was plenty of time for me to fall in love with this national park. From taking in stunning views of nature to rolling on a variety of accessible trails, there is a lot to enjoy in wheelchair accessible Acadia National Park!
In this wheelchair accessible Acadia National Park travel guide, I'll share some of the top things to do in Acadia as a wheelchair user and tips to make your experience in the park the best that it can possibly be. Here is your accessible guide to Acadia National Park: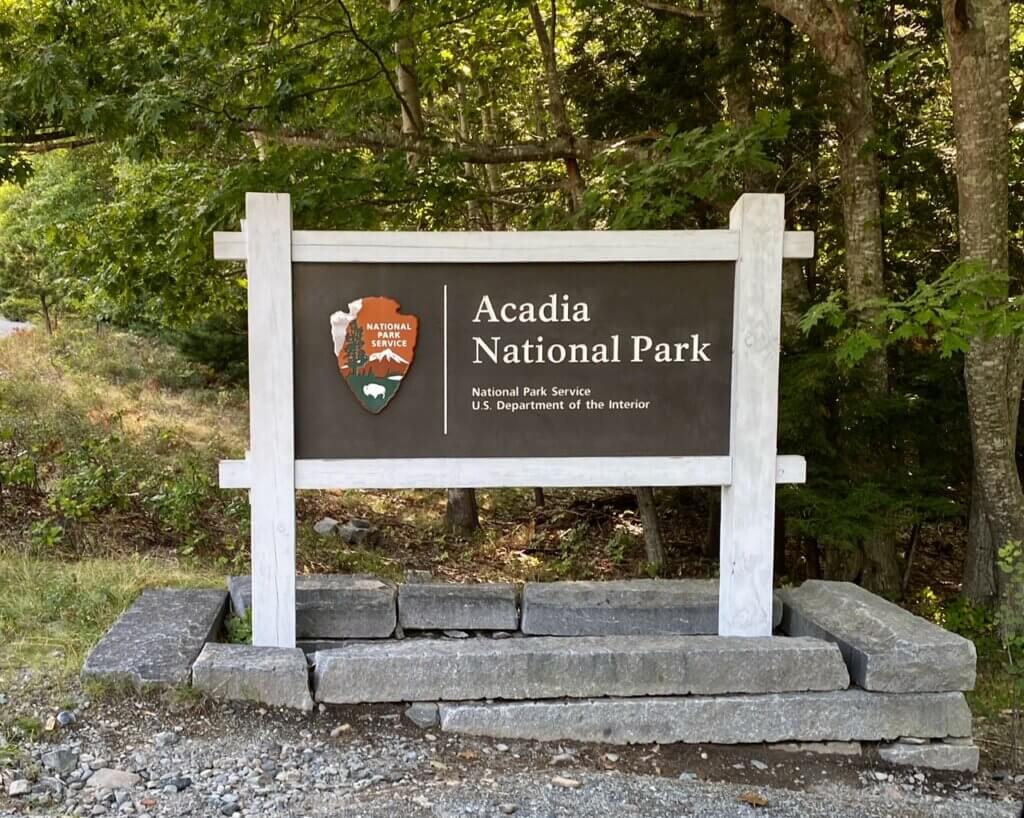 Wheelchair Accessible Acadia National Park Attractions & Things to Do
Watch the short video below of my adventures in Acadia National Park –
Take in the view from Cadillac Mountain Summit
After driving to Acadia from Camden, Maine, where we stayed for a few nights during our trip, our first stop in the national park was Cadillac Mountain Summit. People visit Cadillac Mountain Summit because there are some truly spectacular views from the top. It is actually the highest point on the Eastern Seaboard of the U.S., so you can imagine how beautiful the views are on a clear day.
Acadia National Park has approximately four million visitors per year and Cadillac Mountain Summit is one of the park's most popular sights, so if you'll be visiting between the peak season (May-October), reservations are required. You can get a vehicle reservation on Recreation.gov and that will allow you to drive to the top of Cadillac Mountain. You can get a reservation up to 90 days before your visit.
The road to the top of Cadillac Mountain is 3.5 miles long and it is fully paved. It was an easy drive for us, but you do need to watch out for cyclists. Once you reach the summit, accessible parking spots are available.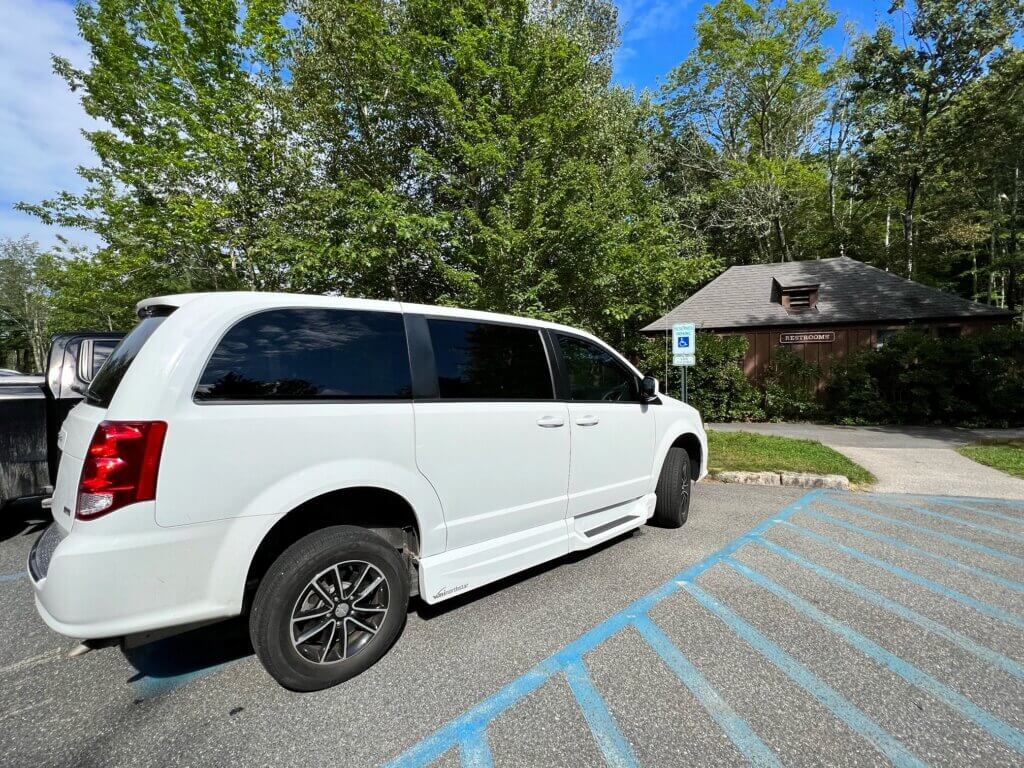 There is a small gift shop at the summit where you can grab souvenirs and accessible restrooms, but the real highlight is the Cadillac Mountain Summit viewpoint. To get to the viewing area, there is a wheelchair accessible paved path. It does have a bit of an incline, but is short, so you shouldn't have any issues getting to the viewing area.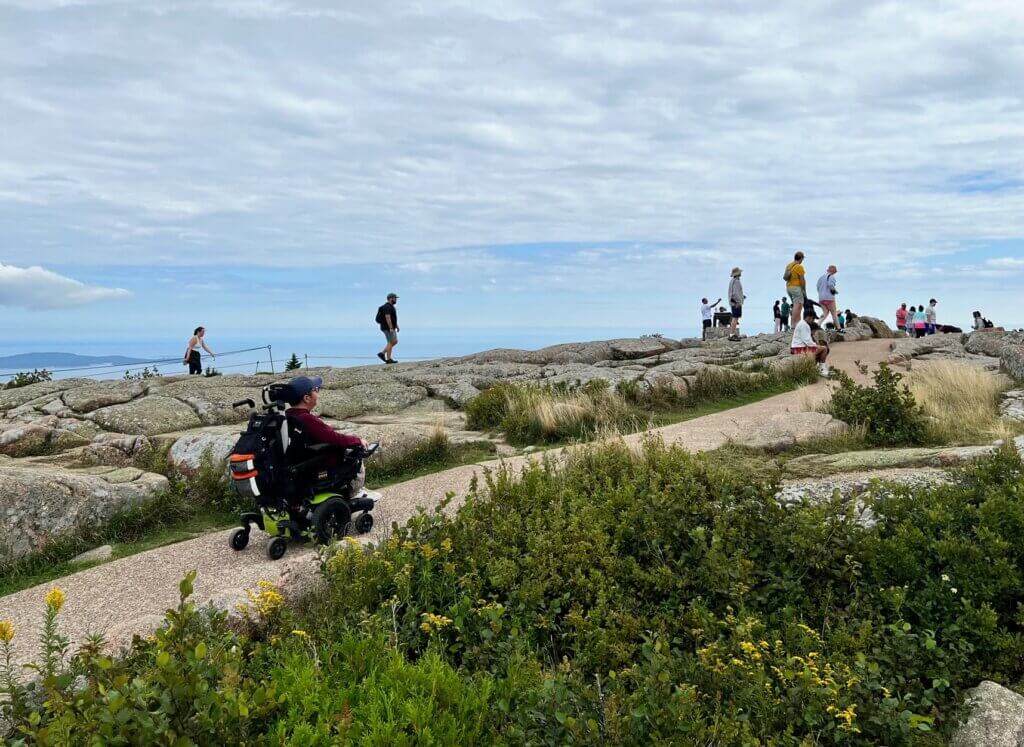 Cadillac Mountain Summit is 1,530 feet tall and I had perfect views as a wheelchair user. There were no barriers or obstacles in the way of my view, which was nice. I was able to just sit there and soak in all of the natural beauty for a while.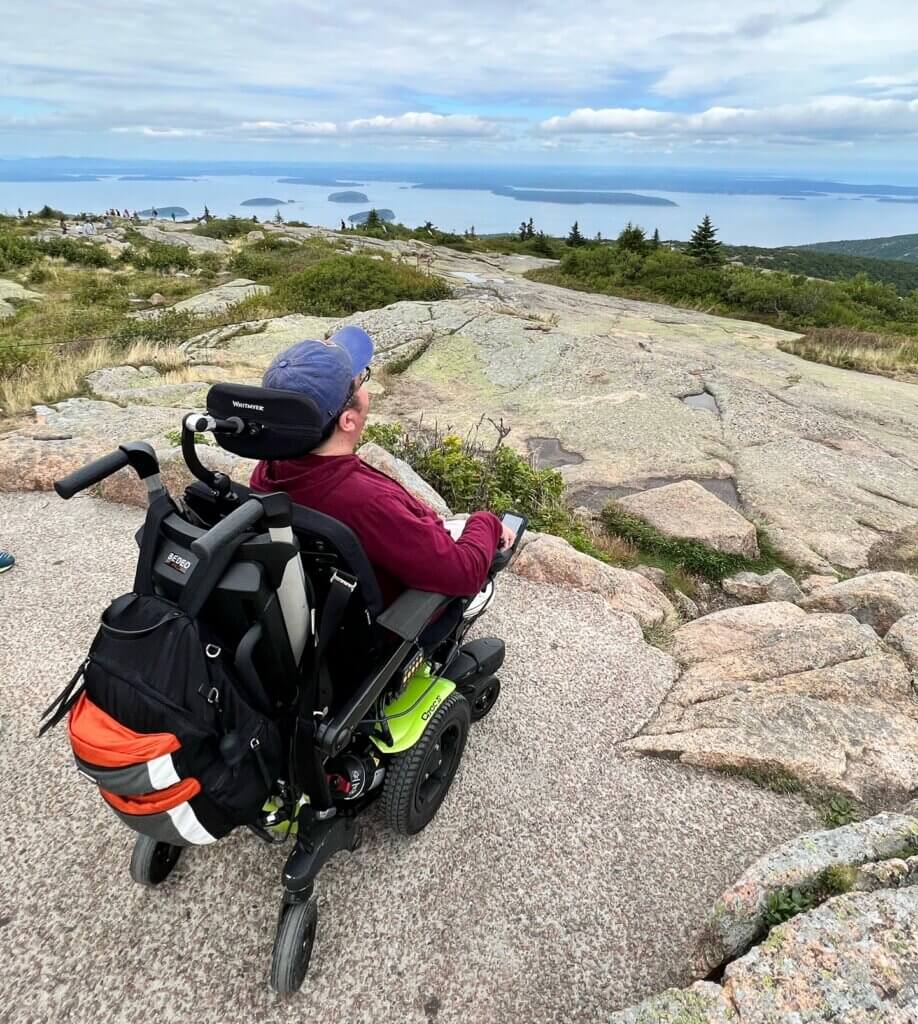 I would recommend planning for at least one hour at Cadillac Mountain Summit, so that you can enjoy it and not feel rushed. It's a stunning sight and I would hate to not be able to fully experience it due to a lack of time. For an even better experience, consider waking up early and watching the sunrise from Cadillac Mountain Summit.
Enjoy a meal (and shop) at Jordan Pond House
If you're looking for a great place to have a meal in Acadia National Park, look no further than the Jordan Pond House Restaurant. This is the only restaurant in the park and can get quite busy, so be prepared for a possible wait or you can try snagging a reservation ahead of time on the restaurant's website.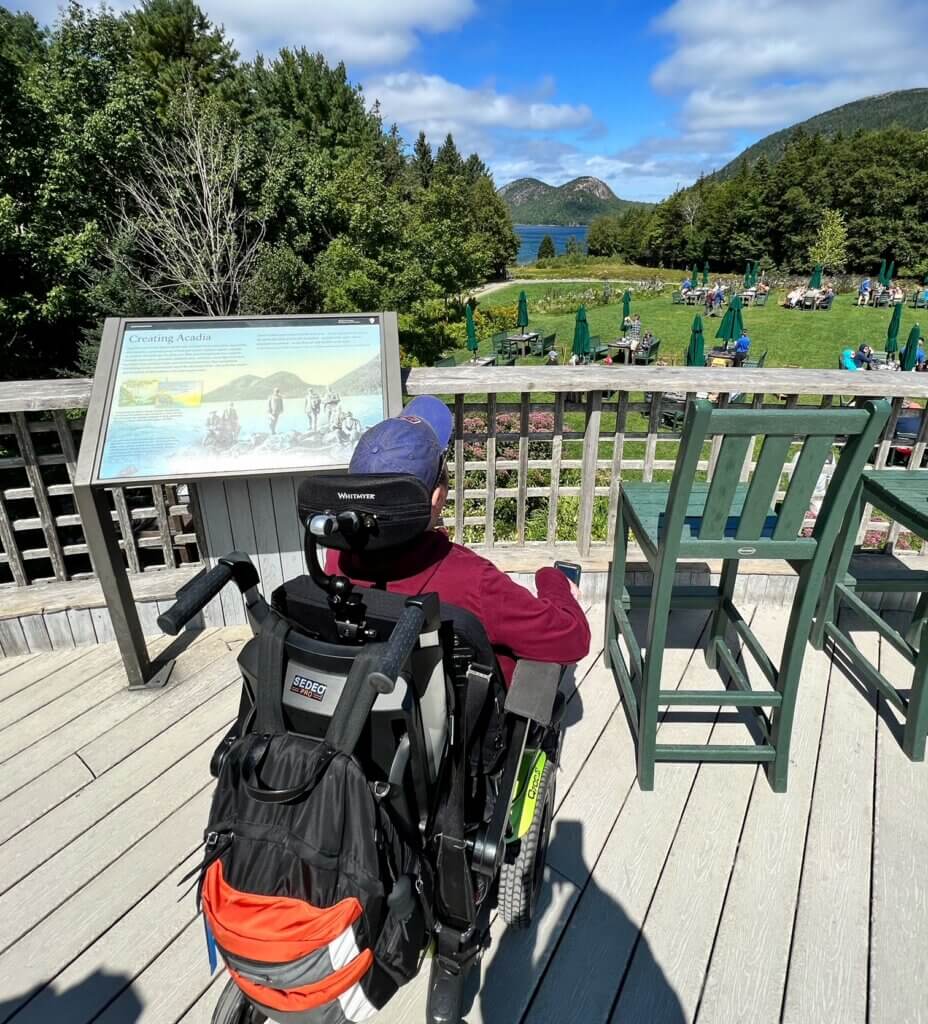 The Jordan Pond House Restaurant was built in 1847 and opened as a restaurant in the 1870s, so it is pretty iconic within Maine. For lunch, they have a wide variety of options, including lobster, popovers, chicken pot pie, salads, and much more. The popovers here are pretty famous, so I'd highly suggest getting them. I had never even heard of popovers until I visited Maine, but popovers are hollow, egg batter-based rolls and they're served with strawberry jam and butter. As you enjoy your meal, you will also have a beautiful view of Jordan Pond.
I love buying too many souvenirs everywhere I go and my favorite gift shop in Acadia National Park was actually at the Jordan Pond House. The gift shop was huge and had every type of souvenir imaginable. From t-shirts to jams and locally made gifts, I really enjoyed wandering around the gift shop for a while and buying some items for friends and family back home.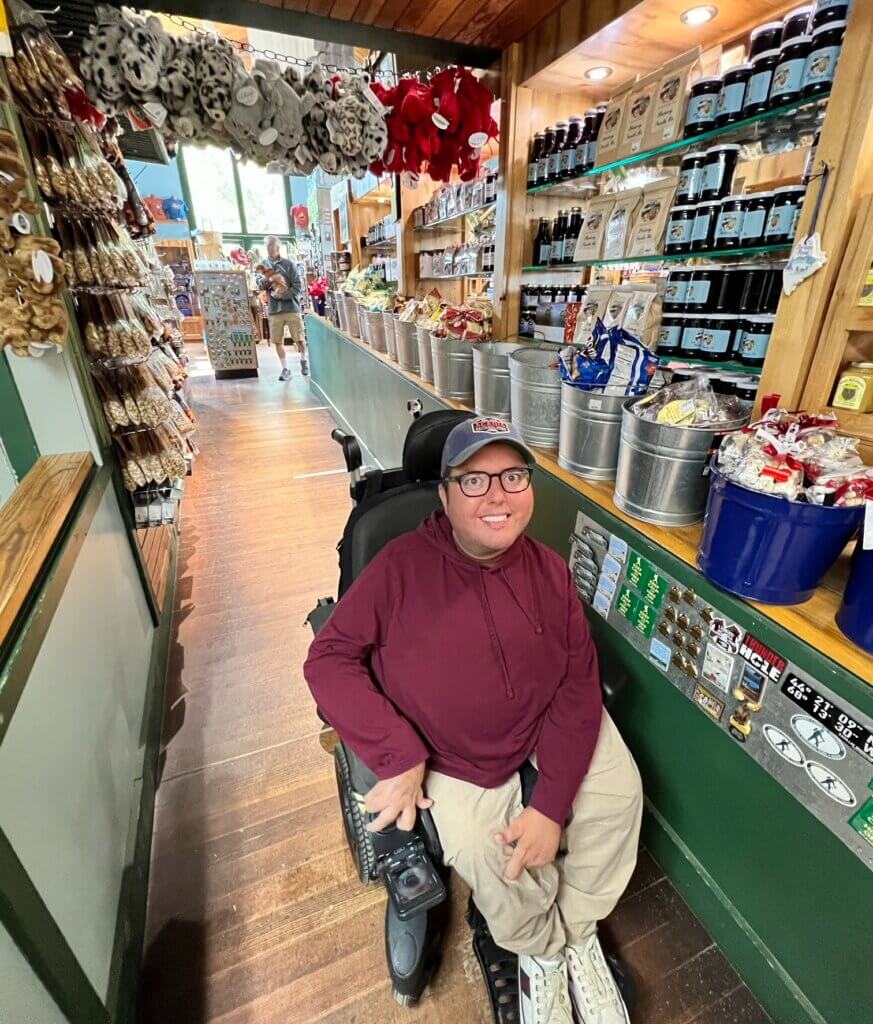 Accessibility at both the Jordan Pond House Restaurant and gift shop was fantastic. There were ramps within the gift shop and it was easy to maneuver within the gift shop for the most part. An elevator was available as well to access the upper level of the restaurant, which has a nice accessible viewing area of Jordan Pond. Even if you're not eating here, the view is worth checking out!
Roll on 45 miles of carriage roads
One of the best ways to explore Acadia National Park is by rolling on the carriage roads. The carriage roads were a gift from none other than John D. Rockefeller Jr., as he wanted to travel via horse and carriage on motor-free byways in this area. You will still see carriages on these roads occasionally, but they make for excellent wheelchair accessible hiking trails as well.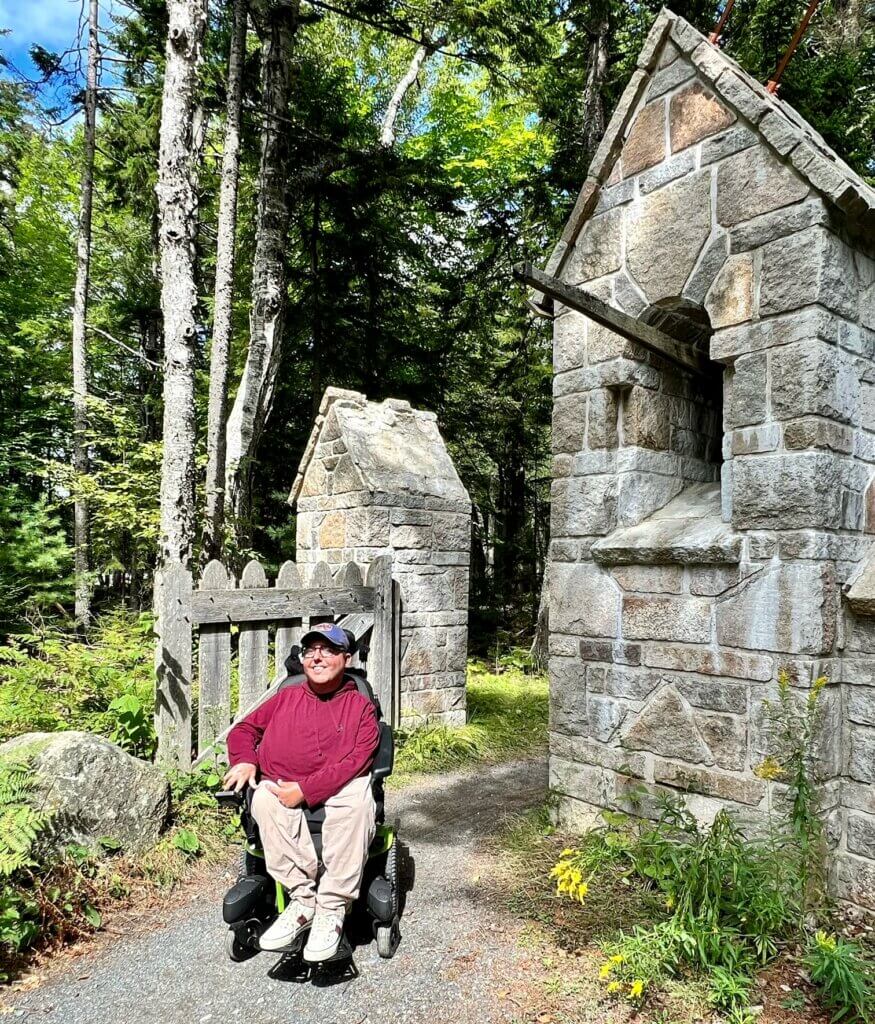 There are 45 miles of carriage roads throughout the park and most of them are wheelchair accessible, and smooth to roll on. I rolled on a carriage road that was across from the Jordan Pond House and went for a mile or so before turning around. The carriage roads are approximately 16 feet wide and made of hard-packed gravel, so I had no trouble navigating them in my powered wheelchair.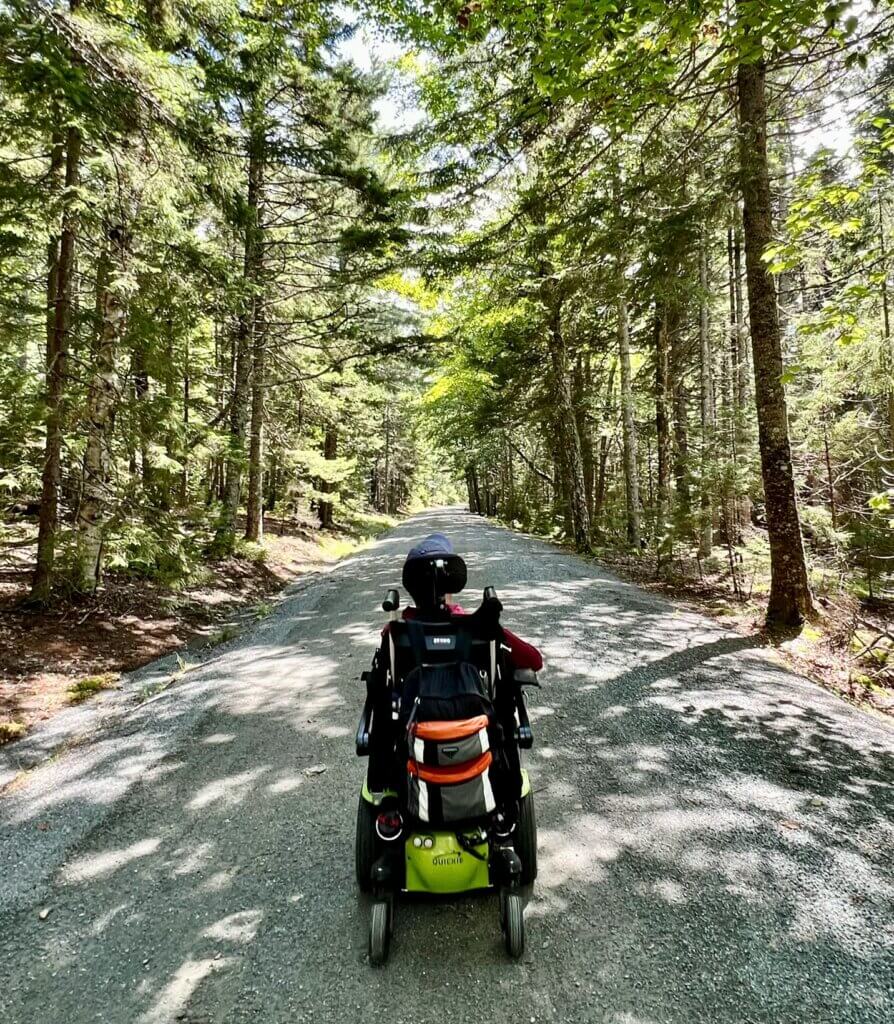 According to the National Park Service, the two carriage road sections with the best accessibility are Eagle Lake and Bubble Pond. I didn't get a chance to check those two areas out myself, but I thoroughly enjoyed rolling on the carriage roads that I was able to explore. And if you'd like to see Acadia National Park via horse and carriage, there is even a wheelchair accessible carriage available from Friends of Acadia. Wouldn't that be a unique experience?!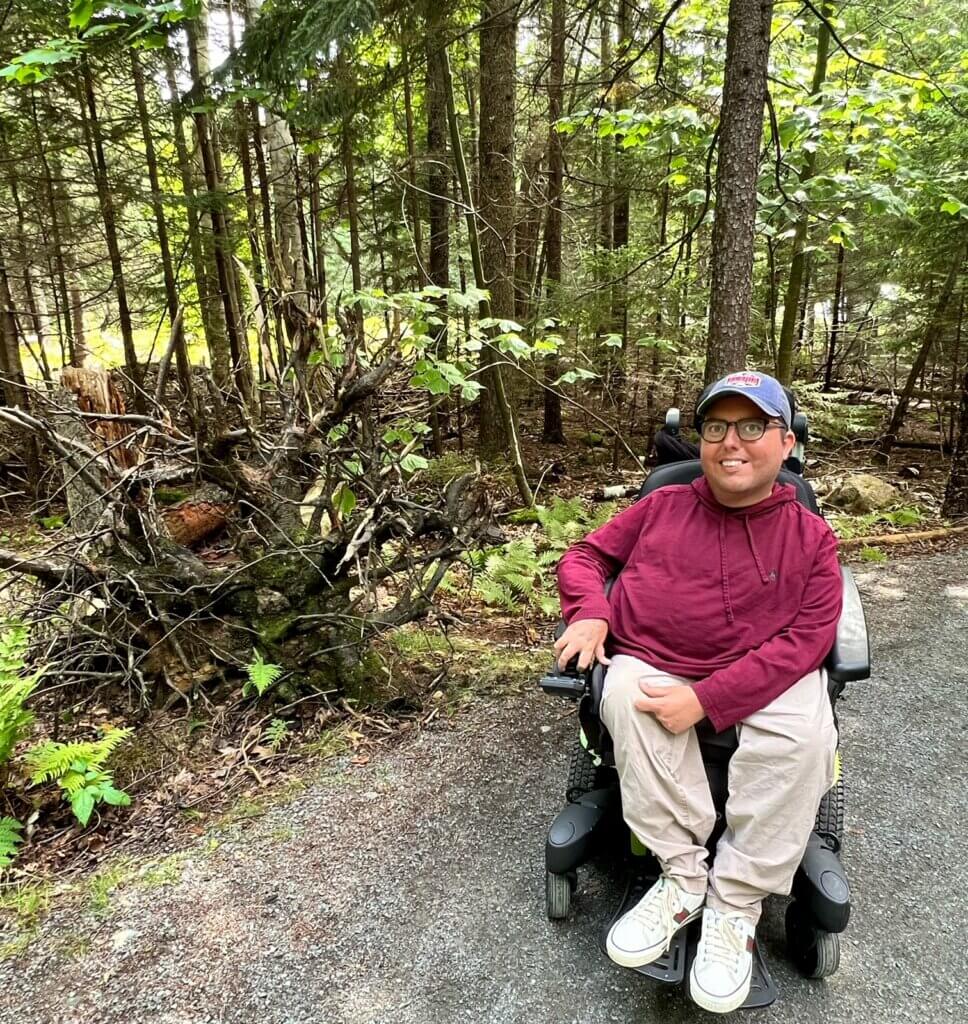 The carriage roads in Acadia National Park gave me the chance to be at one with nature. I had such a phenomenal time on these special roads as a wheelchair user, and I can't wait to return to roll on more of them!
Roll on other accessible trails, visit a nature center, and more
In addition to the carriage roads in Acadia National Park, there are also some accessible trails that you can roll on. I loved rolling on Jesup Path and Hemlock Loop. They are located in the Sieur de Monts Spring area of the park.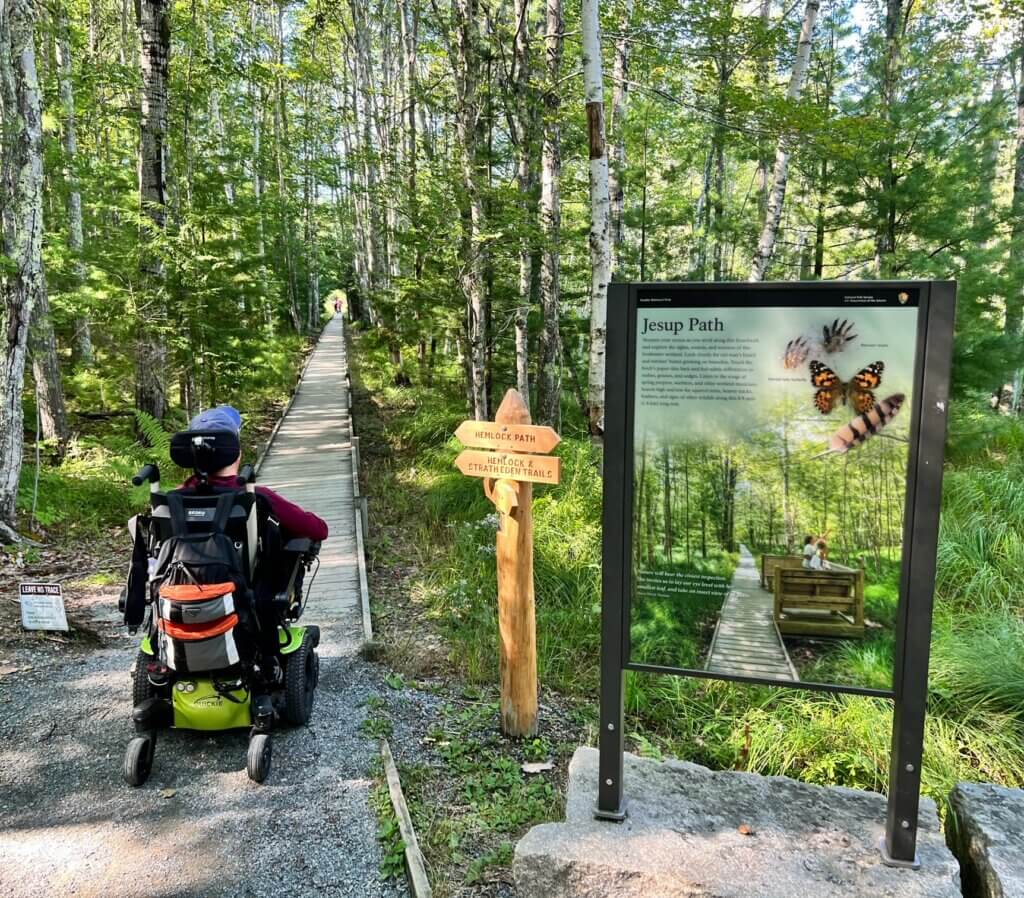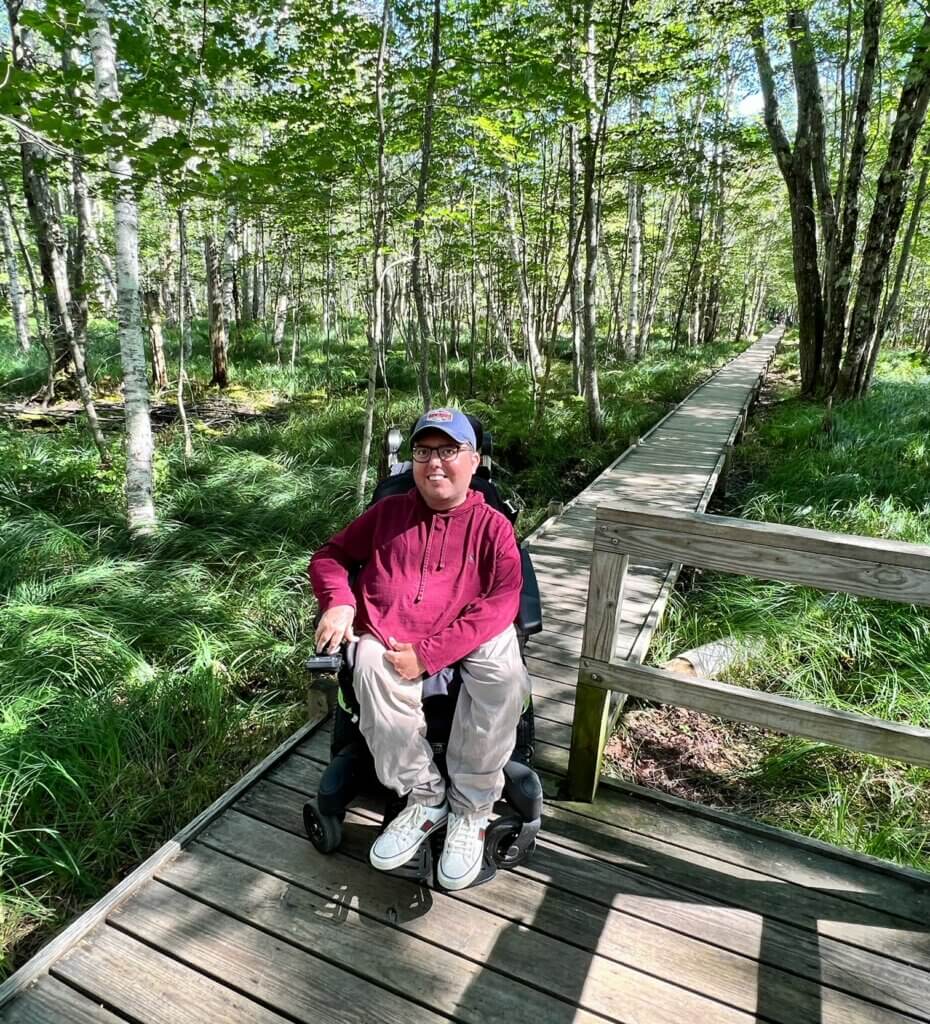 The total of the two connected trails (Jesus Path and Hemlock Loop) is around 1.5 miles round trip and they are both wheelchair accessible. Along the paths, you'll find an accessible raised, wooded boardwalk that takes you through the woods and over the marsh, which is quite a unique experience. At the end of the boardwalk section, the trail continues with small packed gravel and I had no trouble at all rolling on it.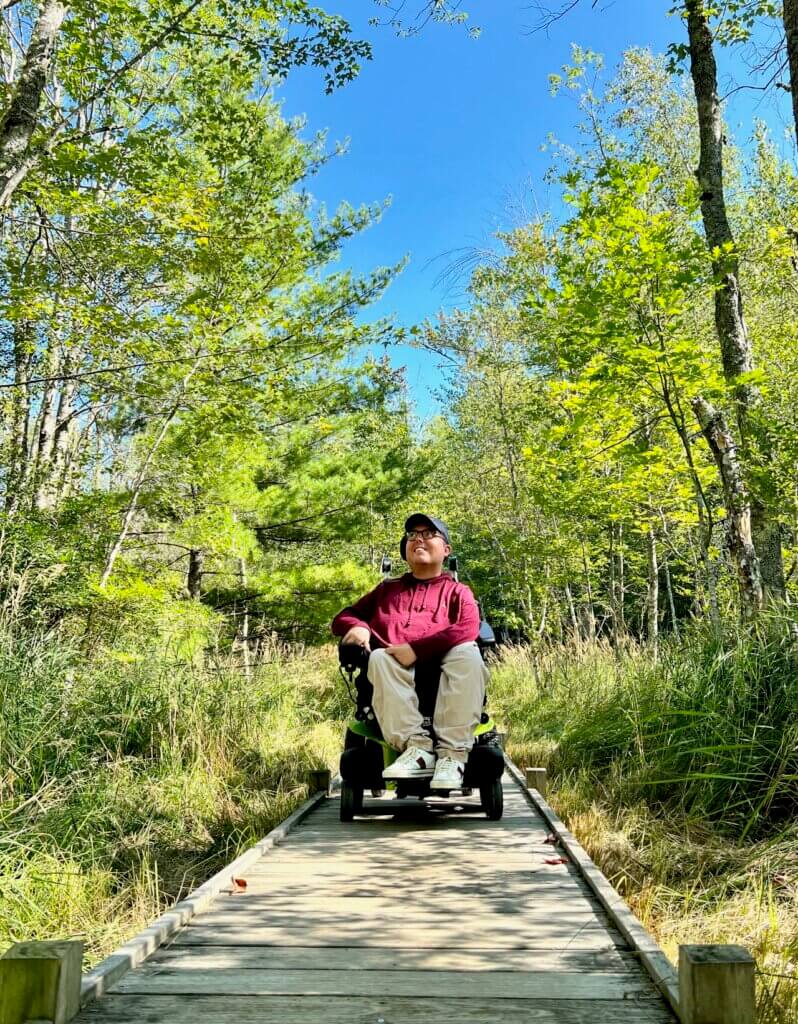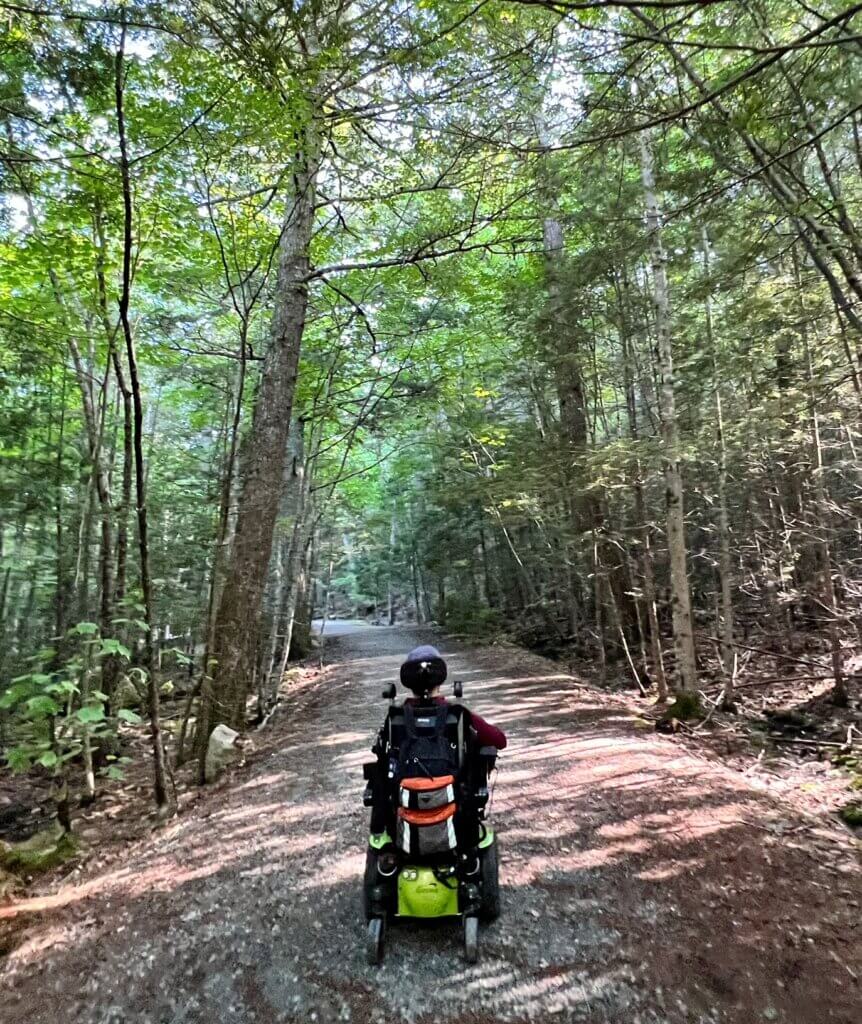 At the entrance of the trails, there is a Nature Center and the Wild Gardens of Acadia. In the Nature Center, I was able to learn more about Acadia National Park through the exhibits that were on display. It was interesting and the entire Nature Center was wheelchair accessible. Exhibits were spacious and at a good height, so I could easily read all of the information.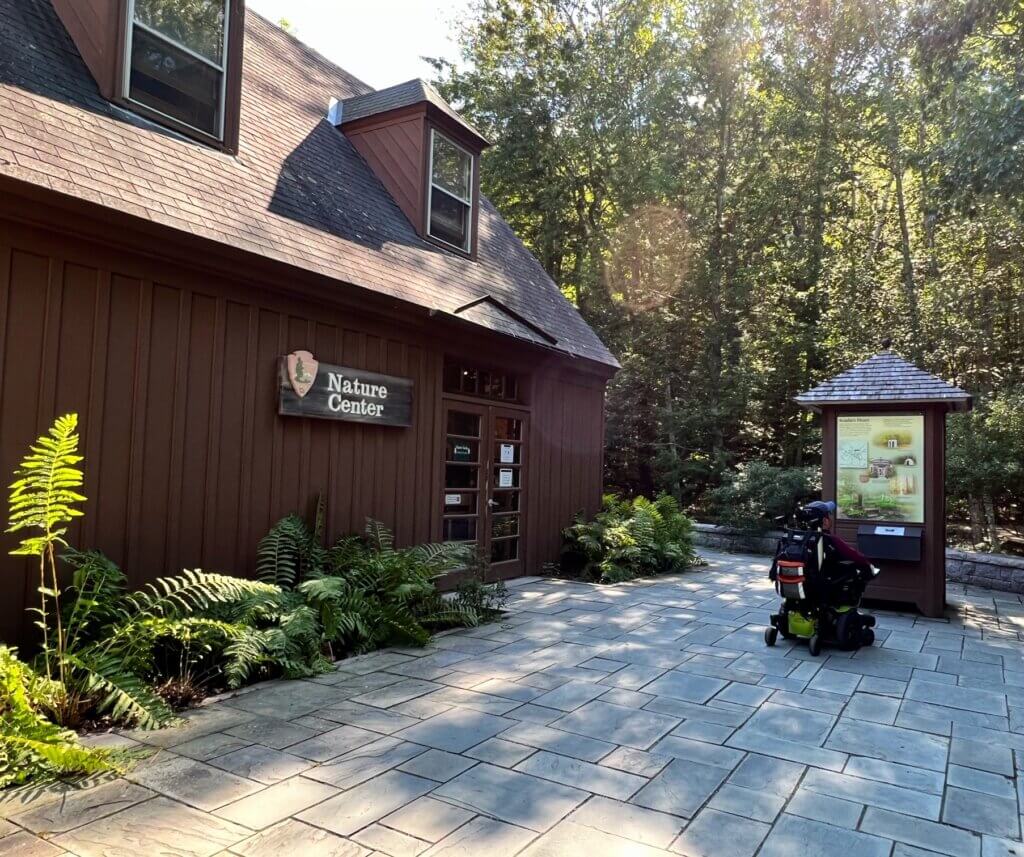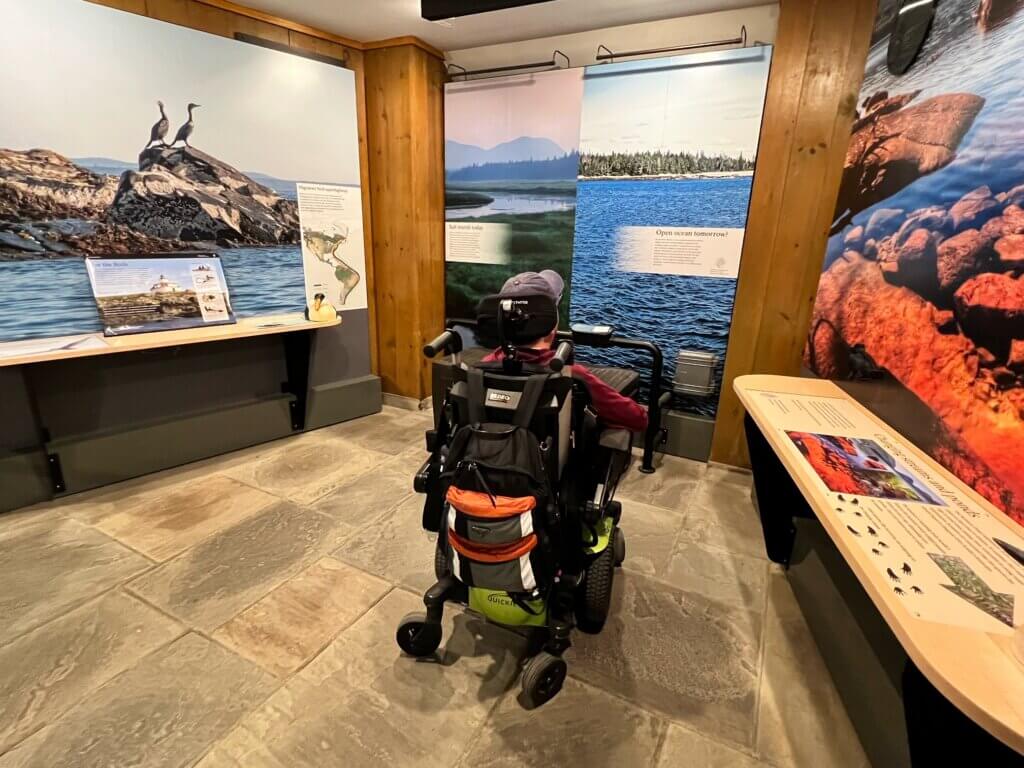 Right across from the Nature Center are the Wild Gardens of Acadia, where you can view native plants and habitats of Acadia. There is a packed gravel path through the gardens and it was smooth for my wheelchair. The route through Wild Gardens of Acadia is rather small, but benches are available if you need them.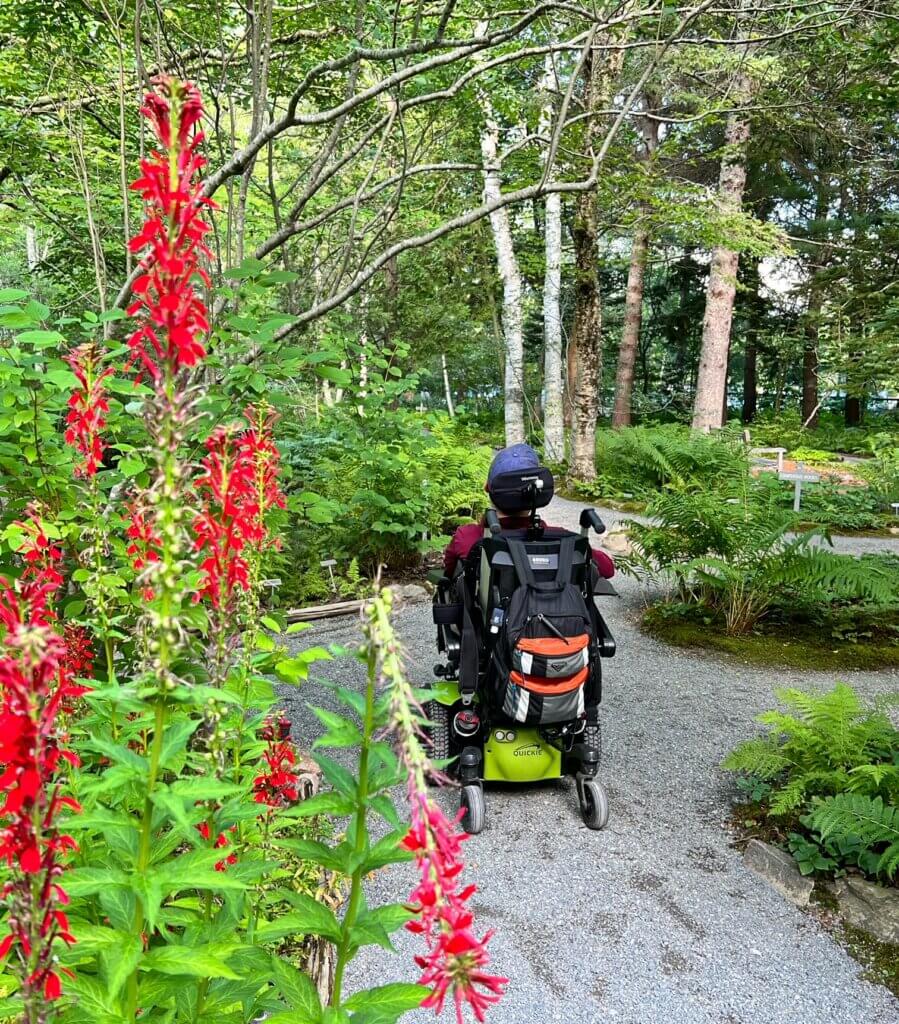 These were the wheelchair accessible Acadia National Park attractions that I was able to experience with just one full day in the park, but these are in no way the only things to do in Acadia as a wheelchair user. If you are visiting Acadia, I'd highly recommend checking out all of the above places, but also do your research or talk to a park ranger and I'm sure you'll discover even more accessible things to do.
Other Things to Know Before Visiting Acadia National Park
• While in Acadia National Park, we used our accessible rental van to get around (we rented from MobilityWorks in Boston and drove up to Maine), but I was really excited to see that the Island Explorer was wheelchair accessible. The Island Explorer shuttles can carry you all over Acadia National Park and every single one of them are completely free to use and wheelchair friendly.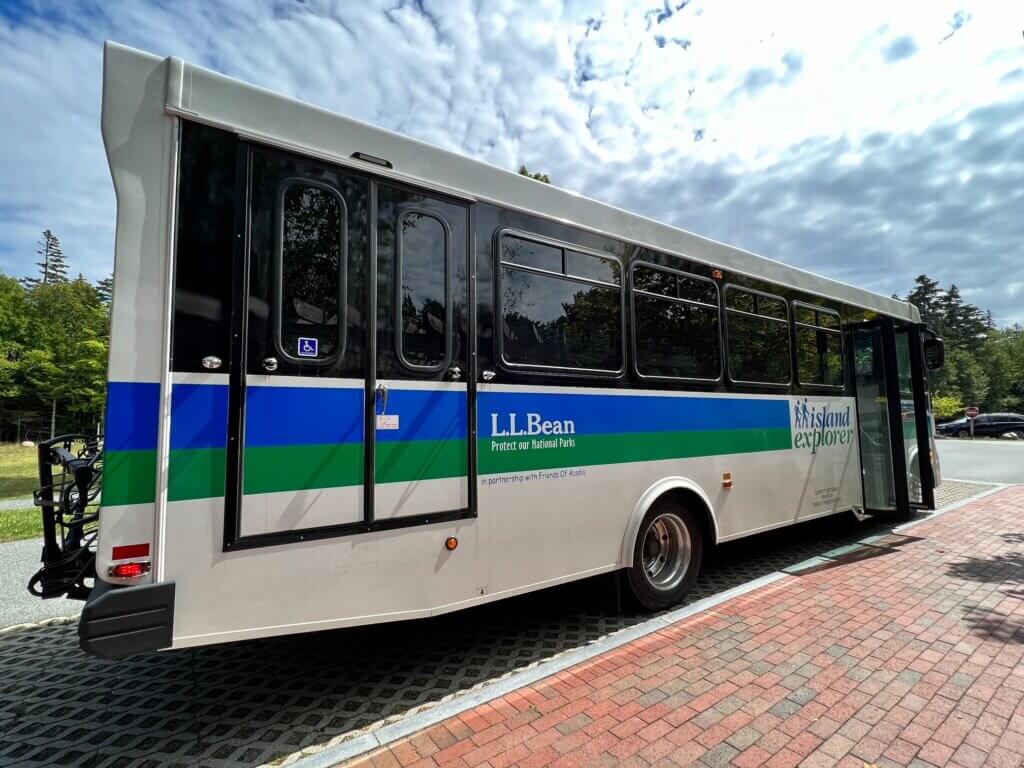 • Be sure to have your National Parks Access Pass with you when you visit Acadia. If you don't already have an Access Pass, you can apply for one online or in-person once you get to Acadia. This pass will allow you (and your family) free entry to all of the national parks in the U.S.
• If you'd like to spend a few days exploring Acadia National Park, consider getting a hotel in Bar Harbor, Maine. Bar Harbor is considered the "gateway to Acadia National Park" and it's only a 10-15 minute drive from the park entrance. Bar Harbor is a lively city with lots of great shops and restaurants. You can view hotel options in Bar Harbor here.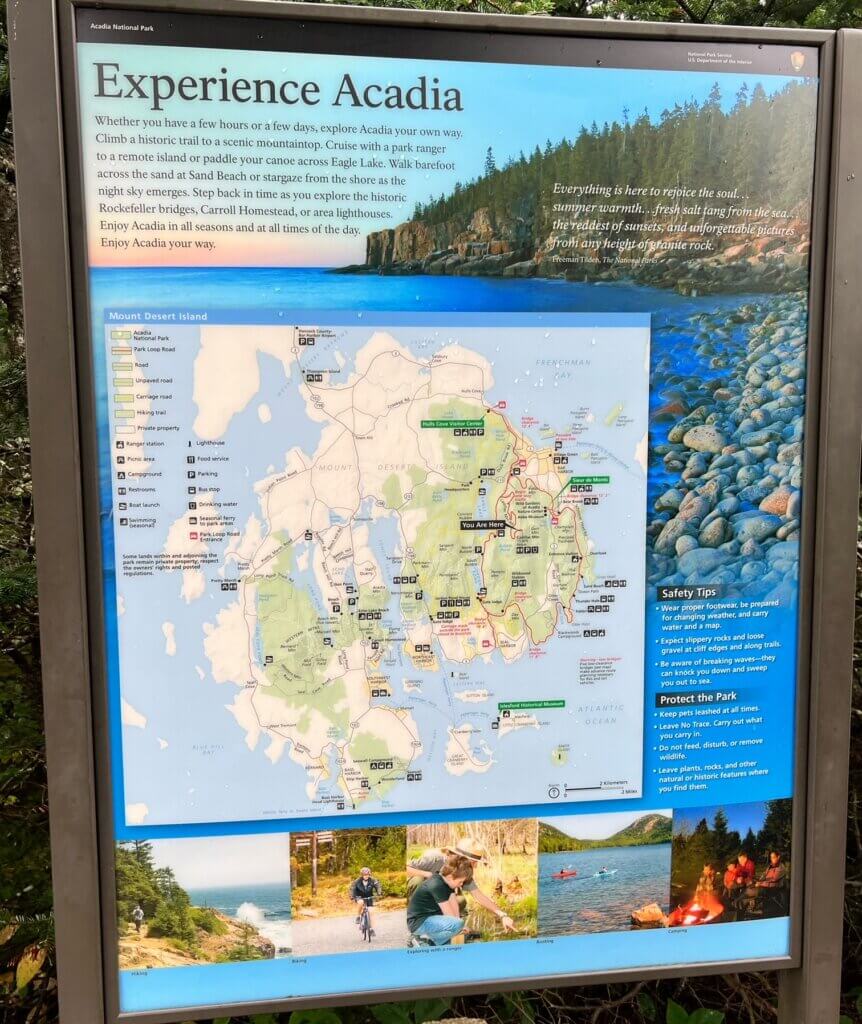 After visiting Acadia National Park, I fully believe that it might be the most wheelchair accessible national park in the country. I have never found so many accessible ways to enjoy the outdoors. From carriage roads to scenic views, Acadia is a must-visit no matter what your abilities are.
.