There is a broad range of wheelchair accessible beaches throughout the world, from a variety within the United States to internationally in some of the most popular vacation destinations. Finding a beautiful beach to visit is fairly easy depending on where you'd like to travel, but finding information about the accessibility can be difficult.
Many beaches offer boardwalks, ramps, and assistive equipment to help wheelchair users enjoy the sand and shore. These top 25 beaches are some of the most wheelchair accessible beaches in the world and are perfect for a vacation destination because of their wheelchair accessibility.
Wheelchair Accessible Beaches in the United States
There are several amazing beaches along the coasts of the United States, and many of these beaches are wheelchair accessible, offering a destination that everyone can enjoy. The main accessibility features of these beaches include wider paved paths and handicap parking, while some may have accessibility equipment, ramps, and boardwalks.
1: Santa Monica and Venice Beach in California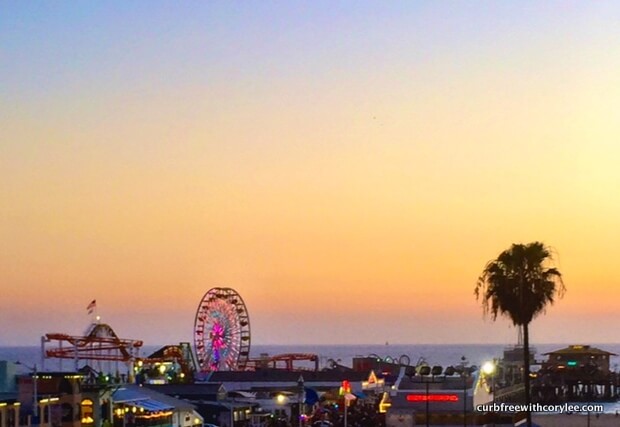 Located on the west coast of the United States, California boasts one of the most beautiful coastlines in the world. Many people are familiar with hot spots such as Santa Monica and Malibu. Those offer boardwalks and ramps, but are crowded much of the time due to their popularity as a travel destination for surfing, sunny weather and the beach life. Another thing that Santa Monica offers is a very eclectic mix of people. I've even had Cheetos thrown at me by a homeless man on the Santa Monica Pier before. No lie.
Santa Monica and Venice Beach are very popular tourist destinations in California, and they also happen to be very wheelchair accessible. While they do get very crowded, Santa Monica offers an accessible beach map as well as all-terrain wheelchairs. Venice Beach offers beach wheelchairs as well, usually near the lifeguard towers. The best way to visit these beaches is to call ahead to reserve a wheelchair or arrive early in the morning. Most Southern California beaches are beautiful in the morning hours and can be less crowded at this time.
2: Rehab Point in Oxnard, California
Rehab Point in Oxnard features a paved path that is approximately 900 feet long. The path winds around sand dunes, offering great views of the ocean along the way, and you shouldn't have a lap full of Cheetos afterwards either. The Rehab Point Project was completely designed with wheelchair users in mind, so everyone can visit the ocean. The concrete paths offer plenty of space to enjoy the area.
3: Virginia Beach in Virginia Beach, Virginia

Located on the other side of the country, the east coast state of Virginia boasts some of the most picturesque beaches to be seen. Virginia Beach, in particular, is quite popular as a tourist destination and one of the best wheelchair accessible beaches. Boardwalks span much of the terrain, making travel easy and convenient. There are a few levels on the parking deck that offer direct access to the boardwalk so be sure to look for those when you go.
Several Virginia beaches also offer beach wheelchair rentals, but be sure to call ahead to reserve them. Virginia Beach does still offer free use of beach wheelchairs that were used in their pilot program a few years ago. They only have two though, so make sure to reserve them in advance.
Beach wheelchairs can be borrowed for free at several spots along the boardwalk. These wheelchairs are offered on a first come, first serve basis. The three beach access points with free beach wheelchair rentals are 2nd Street, 17th Street, and 24th Street. These beaches also have handicap restrooms. Several other beach access points have ramps and extended wooden walkways to enjoy the beach without a beach wheelchair.
4: Hanauma Bay in Honolulu, Hawaii
This beach is located on the Hawaiian island of Oahu. Hanauma Bay is a state park that was restored to its "curved bay" in 1990, creating a bountiful marine ecosystem in the area. This is a very popular snorkeling destination which is what led to its deterioration. Now the site is available to enjoy once again, with a heavy emphasis on conservation and protecting the land.
As a popular site, the beach is closed every Tuesday to allow the fish to naturally feed. The visitor population is also closely monitored and regulated to keep the beach in good condition.
They offer free use of its specially equipped beach wheelchairs for users with special needs. Wet or dry sand is easy to navigate with these special chairs. All-terrain wheelchairs are available at select beaches throughout the Hawaiian islands. The best way to rent or borrow an all-terrain wheelchair is to contact the ADA coordinator for the specific county.
5: Lydgate Beach Park in Kauai, Hawaii

The beaches on other Hawaiian islands also offer all-terrain wheelchairs, including select beaches on Kauai. For those looking for a more local beach experience, try Lydgate Beach Park on Kauai. The beach is a smaller, rock enclosed pond which keeps the waves small, creating a reef pond. This is a good place for a calmer ocean experience.
The park itself has concrete walking paths with amazing views of the open ocean. The pond offers calm waters from swimming, wading, or sitting, and with an all-terrain wheelchair, you can explore the whole area. This park also has restrooms, showers, and picnic space for a fun, relaxing day at the beach. Without an all-terrain wheelchair, you can still explore most of the park, enjoy the view, and picnic. To rent or borrow an all-terrain wheelchair, contact the County's ADA coordinator.
.
6: Kure Beach in Wilmington, North Carolina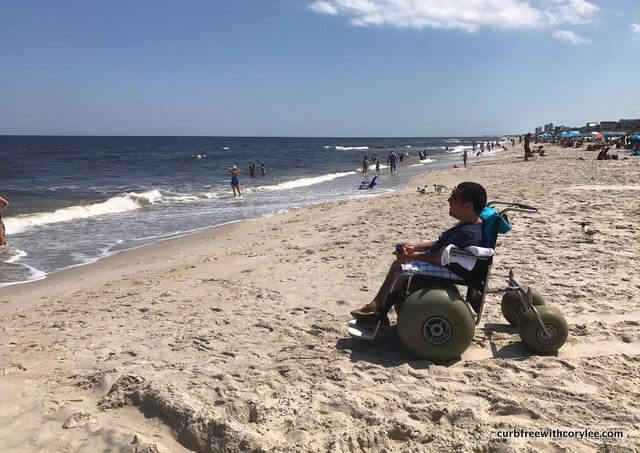 Wilmington is a great place to explore not only the city, but also the parks and beaches. Wilmington itself has two wheelchair accessible parks with unique playground equipment or athletic fields. Hugh MacRae Park is a very popular park and has accessible playground equipment including a Liberty Wheelchair Swing. This swing is designed to support wheelchairs and the keys can be borrowed at the Parks & Gardens office.
Olsen Park is home to The Miracle Field, which is a special rubberize turf that allows those with mobility limitations to play a variety of sports. This field also gives wheelchair users space to navigate freely. This park is also where Miracle Playground is located, another accessible playground with unique equipment.
Wilmington has several island beaches, including Kure Beach, which offers free beach wheelchair rentals through the local fire department. These wheelchairs can be rented for a week at a time. Kure Beach has three wheelchair ramps for beach access, making it the perfect beach to visit for accessibility.
Carolina Beach has three WaterWheel beach wheelchairs that are free to the public. These beach wheelchairs are different from standard beach wheelchairs and allow the user to sit lower to the ground. These chairs are made of stainless steel and are often used to feel the ocean and even transfer to a surfboard.
.
7: Myrtle Beach in Myrtle Beach, South Carolina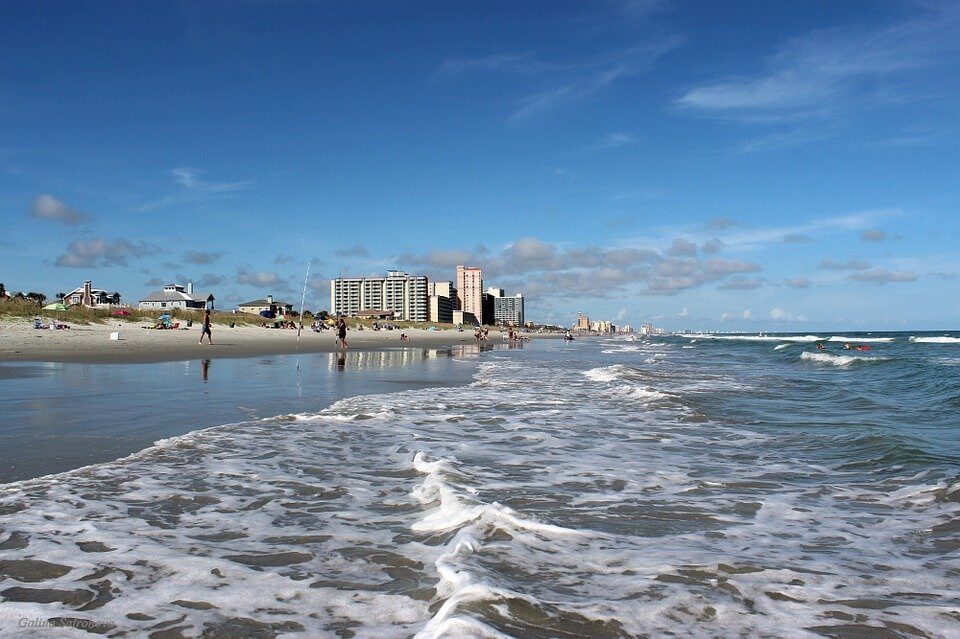 There are three different beaches in Myrtle Beach that offer beach wheelchairs for accessibility. The entire area of Myrtle Beach prioritizes accessibility, wanting all visitors and residents to be able to enjoy the area.
All beach wheelchairs are available for free, with multiple beach access points at the Grand Stand. The beach wheelchairs are available on a first come, first serve basis but can also be reserved. With a reservation, this ensures that your beach wheelchair will be delivered to your location, if the weather cooperates. Beach wheelchairs are only available until 5pm, but can be delivered as early as 9am.
Myrtle Beach has 31 wheelchair accessible beach access points. Several offer beach ramps, while others are completely accessible. There is a resource to help navigate the access points at Myrtle Beach as well as at North Myrtle Beach and Surfside Beach.
.
8: John Pennekamp Coral Reef State Park in Key Largo, Florida

The beach is accessible via ramps and wooden walkways. However, one of the strong appeals to this area for disabled travelers is the ability to go snorkeling and diving. A few local companies specialize in outfitting wheelchair users for underwater experiences and even have beach friendly wheelchairs for sale or rent. Boats feature lifts for easy transfer on and off, making this a great, safe way to explore the underwater sea life.
One option for water adventures in Key Largo is Tranquil Adventures, which is a fishing vessel that is specifically equipped for wheelchairs. There is a lift to lower disabled passengers into the water for shallow water snorkeling and swimming. On board are also wheelchair accessible bathrooms, which is something many other excursions and boats don't offer. Many state and marine parks through the Florida Keys are wheelchair accessible including John Pennekamp Coral Reef State Park.
.
9: Gulf Shores Beach in Gulf Shores, Alabama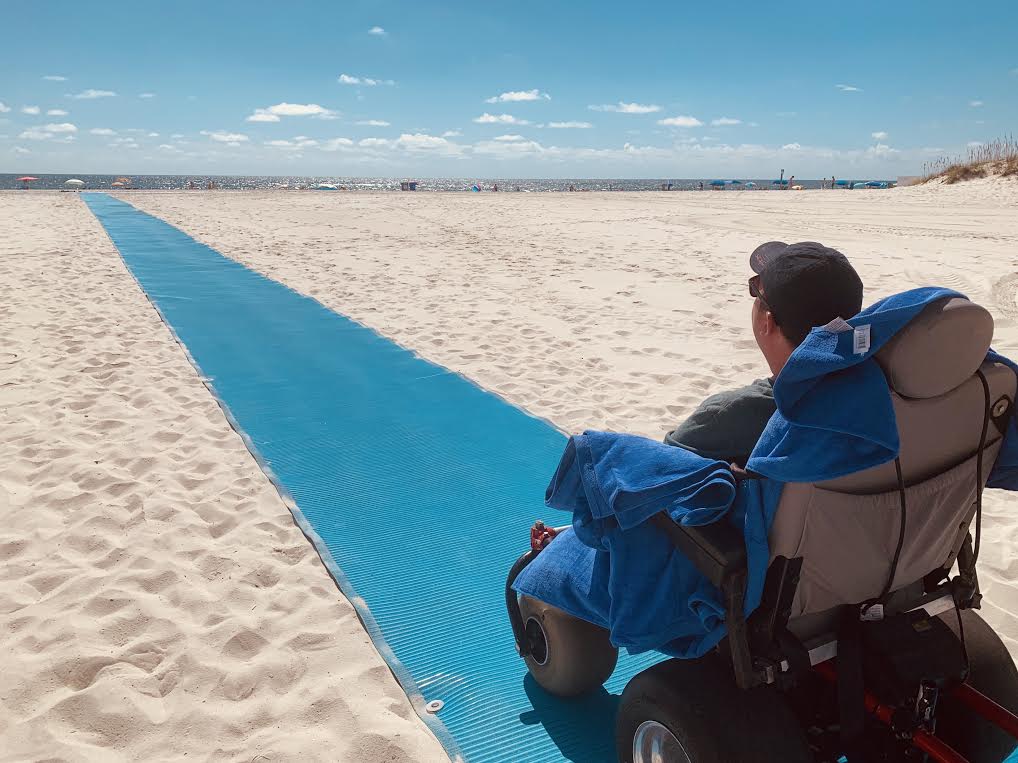 Gulf Shores in Alabama is another great wheelchair accessible beach destination because of the city's priority to make their beaches more wheelchair friendly. The city has recently added a 20 foot wide concrete promenade along with access mats on the beach.
Access mats are on both the east and west ends of the beach, giving wheelchair users an opportunity to enter the sand without a beach wheelchair. The access mats stop short of the water to avoid the natural slope and give wheelchair users space to get closer to the ocean.
There are also beach wheelchairs available at the Beach Safety office at Gulf Place Public Beach. These are available on a first come, first serve basis. Both Beach Safety Officers and Lifeguards can provide assistance with accessibility while visiting the beach.
.
10: Tybee Island Beach in Tybee Island, Georgia

The beaches at Tybee Island are designed for everyone to enjoy, no matter their accessibility requirements. There are both ramps and Mobimats, or mobility mats, to allow wheelchairs access to the sand.
In addition to the paths and Mobimats, Tybee Island offers beach wheelchairs for free rental depending on their availability. Wheelchairs can be found at the lifeguard station near Tybee Island Marine Science Center. Wheelchair availability can be confirmed if you call ahead before your trip to the beach. This will give you an opportunity to reserve a wheelchair for your visit. It's clear that Tybee Island is working diligently to ensure their beachfront is wheelchair accessible, which makes this a great beachy destination.
.
11: Stearns Park Beach in Ludington, Michigan

Stearns Beach in Ludington is one of the most popular beaches in Michigan, making it a great tourist destination as well as a wheelchair accessible beach. Knowing how popular this beach is, the city worked with Disability Connections of West Michigan to make Stearns Beach more accessible for all.
The first step was installing accessible walkways at the beach. These walkways stretch from the North Concessions Stand to 300 yards down the beach to the water. There's another south walkway that extends from the concrete to the pier and down to the beach. A third walkway runs down the middle of the beach, giving plenty of access through the sand as a way to visit the water and enjoy the view.
These walkways are just the beginning of adapting the most popular beach in Michigan to be accessible. This is a great start and gives many the opportunity to enjoy the beachfront, water, and natural landscape.
.
12: South Padre Island beaches in South Padre Island, Texas

The beaches on South Padre Island are a destination, people from all over the world visit and so there are many accessibility elements in place so everyone can enjoy the space. There are a total of 18 beach access points with Mobimats for easy access and 4 of these access points are completely wheelchair accessible. Many of the access points use wide wooden ramps to allow walk-over or wheelchair access over the sand to get closer to the shoreline.
The beaches also have several Mobi-Chair units, that is amphibious wheelchairs for accessing both the sandy beach as well as the water. Half of the beach accesses use Mobimats and the addition of Mobi-Chairs allows South Padre Island to offer wheelchair accessibility to all. To reserve or rent a Mobi-Chair, contact the South Padre Island Fire Department.
With these accessibility modifications, South Padre Island is known as one of the most wheelchair accessible beach destinations in all of Texas. The use of ramps, walkways, Mobimats, and the availability of Mobi-Chairs gives wheelchair users an opportunity to explore the beach, get closer to the water, and even splash in the shallows.
.
13: Santa Barbara, California
Another great destination for relaxed beaches is Santa Barbara. The wide stretch of beachfront is lined with paved paths and several stops for snacks, dining, and relaxing. There are a few ramps leading into the sand as well as covered pavilions and beachside restrooms. Depending on where you visit, the beach may have accessible equipment, but mainly this public beach is available like a public park. There's several parking lots and large walkways.
Beyond the beach there's a quaint town with State Street for dining, shopping, and exploring as well as Stearns Wharf for a great view of the ocean. The Wharf also offers unique dining and shopping, perfect for a day at the beach and exploring the city. The farther you get into the downtown, the less wheelchair friendly the sidewalks are, but most of the paths along the beach are wide enough to accommodate the foot traffic and gives everyone space to enjoy the view.
.
International

If traveling abroad is more your style, there are some amazing wheelchair accessible beaches around the globe. The following were chosen because they not only offer solid accessibility but also are beautiful destinations to enjoy sight-seeing, food and dining, tours, and views.
.
14: A-One Pattaya Beach Resort, Thailand
One of the more popular tourist destinations for globetrotters (and my number one dream destination!), A-One Pattaya offers luxury and quality at every turn. This beach resort was designed specifically with wheelchair users in mind.
The hotel itself has a variety of wheelchair accessibility from the ramp in the car park to the seated desks for check in and a lowered elevator panel for easy access and visibility. The entire property is connected by ramps that stretch out over the water connecting the massive property.
All of the rooms are accessible and the beach offers ramp and boardwalk access. This is one of the few resorts in Thailand that has disabled travelers in mind. All these wheelchair accessible elements make this resort a great international destination for enjoying the beach and the weather.
.
15: Nassau Beach in New Providence, Bahamas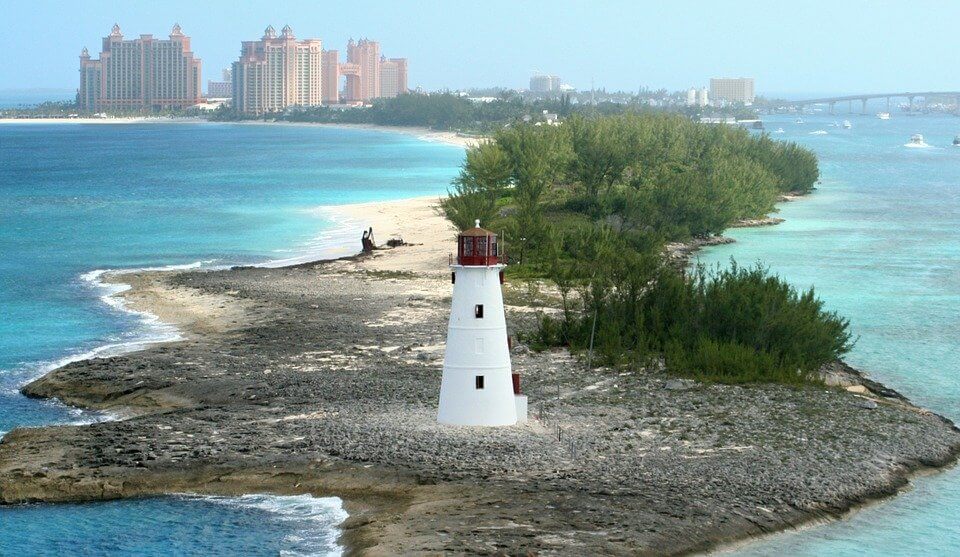 The Bahamas is a popular cruise destination, which can be a great wheelchair accessible vacation. Choosing to cruise to the Bahamas is often a more accessible option, as the cruise line port is very wheelchair friendly compared to navigating your own transportation to Nassau. The port offers a smooth transition from the ship to land and as a destination there are many wheelchair accessible activities along with wheelchair accessible van transportation. Be sure to book your transportation in advance, maybe even months in advance to get your shuttle to the beach.
The beaches in Nassau are more wheelchair accessible than other cruise ship port beaches. These have wooden boardwalks to allow wheelchair users access to the space and to get closer to the water. The boardwalk extends into the water, allowing wheelchair users to roll into the water. Beach wheelchairs are also available to explore the sand as well as the shore. There's even beach excursions like swimming with dolphins that are wheelchair accessible, depending on your ability.
.
16: Sirens Resort, Loutraki, Greece
Sirens offers one of the best wheelchair travel experiences in the world. This Mediterranean resort in Loutraki, Greece is equipped with wheelchair accessible rooms throughout as well as showers that offer roll in access. The property features nice wide walkways that make navigation easy. It also has the distinction of being one of the only resorts in the world that offers direct access to the ocean. A ramp extends into the sea. Yes, it really is as epic as it sounds! You can roll right into the ocean for a total immersion experience, but I recommend not doing so in a powered chair unless you want a bit of a shock.
The beach is a resort style beach with plenty of wheelchair accessible accommodations. The highlight is the sea-access ramp which is wide enough to allow manual sea-wheelchairs entry directly into the sea. A sea-wheelchair is provided to each guest at no rental fee or extra cost, allowing all visitors to experience the wonders of the Greek Sea. The beach is fully accessible including sun umbrellas and lounge chairs as well as covered cabanas. The paved paths through the garden make it easy to explore the entire resort and truly get to experience all the wonders of the beach.
.
17: Sandals Beach Resort in Negril, Jamaica
For a wheelchair accessible all inclusive resort experience along 7 miles of white sandy beaches, consider Sandals Beach Resort in Negril, Jamaica. This resort has 6 completely wheelchair accessible rooms, which range in their specific accessibility. Some include ramps, level room entrances, and wider doors to accommodate wheelchairs. The bathrooms are also accessible with lower sinks, grab bars, and roll-in showers. The restaurants are all wheelchair accessible which makes it easy to choose your favorites and dine in luxury.
The 7 miles of beach runs parallel to the resort and some rooms even have beach access directly from their door. There is 1 beach wheelchair available upon request, along with several manual wheelchairs. Many guests rent or bring their own motorized scooter for enjoying the grounds. This resort is mainly flat, which makes it easy for wheelchair users to explore and enjoy the space. The beach is wheelchair accessible and accessibility equipment can be requested such as ramps for patios and bathroom benches.
.
18: Freedom Shores, Isla Aguada, Mexico
A war veteran who became quadriplegic after a diving accident created this resort property and the entire development was crafted with wheelchair users in mind, making it the place to go if you're looking for a tropical Mexican getaway. Beach access at this 4 star resort is made possible via a large promenade designed specifically so disabled travelers could enjoy the beach. Many other perks such as roll-in showers exist and local taxis were made to transport wheelchair users back and forth on the property. You can even enjoy an accessible and relaxing boat ride in the waters if you wish.
This is a great accessible beach destination because the beach is one of the best in the area. It's not only a place to enjoy the sand and water with the use of a free beach wheelchair, it's also the place most people enjoy the sunrise, sunset, drinks by the water, and even full meals. If you're looking for a destination where you can enjoy the beach all day everyday, this is a great place.
.
19: Cancun, Mexico

In addition to offering some of the most stunning scenery on the planet, Cancun is one of the most wheelchair accessible beach destinations. Plenty of boardwalks are located along the beach and resorts in Cancun, Mexico offer wide paths (enough space for you and the countless iguanas that are plentiful in Mexico) and private beach access as well. Umbrellas can even be rented for a small fee if you want to spend the day on the sand without roasting like a lobster. Staying at a resort is the best way to have private access to a less crowded beach.
Many resorts offer beach wheelchairs and some can even be reserved ahead of time through companies like Accessible Cancun. In addition to the beach wheelchairs, resorts are more likely to have wheelchair accommodations from wheelchair friendly dining to handicap accessible rooms, and even a lift for using the pool.
.
20: Manly Beach, Australia
A short ferry ride from the mainland will land you at Manly Beach in Sydney, Australia. Very accessible with a plethora of cafes, restaurants, and shops, there is plenty to see and do beyond just spending time on the beach itself. Be sure to eat some pizza at Hugo's if you visit. I ate it back in 2014 and am still thinking about it… Delicious!! However, if lounging seaside is on the agenda then there is a nice walkway between Manly and Shelley Beach with beach wheelchairs available if you desire.
The beach itself is accessible to wheelchairs by a pedestrian boardwalk that leads to Shelley Beach. This is a great way to explore the local wildlife and there are plenty of places to stop, grab a snack, and take a break while enjoying the sights. The ferry along with the beach is a great way to spend a day and gives you that perfect day at the beach.
.
21: Tobacco Bay in Bermuda
There are plenty of beaches to visit in Bermuda, but Tobacco Bay is a shallow, crystal clear bay with reef which makes it perfect for snorkeling and enjoying the calm waters. This beach is on the small side compared to resort beaches which are typically long stretches of sand.
Visiting Tobacco Bay is a great few hours at the beach, but Bermuda takes it a step further with a wheelchair accessible island tour. This air-conditioned bus tour allows you to see all the sights, make stops at historic land and enjoy the beach. These tours can also be customized to your liking, making it easier to visit the beaches you'd like to see and make sure you get a chance to see all destinations during your stay. Visiting Bermuda can be completely wheelchair accessible with the right resources, and there are plenty of options from transportation to beach destinations.
.
22: Tuscany, Italy
This great Italian region has several wheelchair accessible beaches. Ramps and boardwalks are abound in this tourist Mecca with the top four most accessible beaches in Tuscany being Alcione Beach, Bagno Auroria, Fossa Maestra, and Stella del Mare. A few of them offer showers and changing rooms. Many of the resorts in Tuscany offer accessible rooms as well. Make sure you call ahead to check availability or you might get booked in a regular room even if you requested an accessible room online.
Finding a specific beach in Tuscany can be a little tricky, as many public beaches are considered free beaches and may be little spots along the coast. The best way to find a wheelchair accessible beach and accommodations is to consider a resort because these establishments often have their own beach access, or know the best way to go about accessing a local beach.
.
23: Nova Icaria in Barcelona, Spain

The beach in Barcelona is very wheelchair accessible with several access points. Each access point uses a ramp to merge the city sidewalk with a beach boardwalk, allowing you to move through the sand easily. The wooden ramps go all the way to the water on some paths, making it very easy to enjoy the view and the water as well as the sand.
Of all the beaches in Barcelona, Nova Icaria is one of the most wheelchair accessible. Here they not only have amphibious wheelchairs, but also provide accessible bathrooms, changing rooms, and a hoist to assist with transferring from a wheelchair to an amphibious wheelchair.
.
24: Wellington Beach in Wellington, New Zealand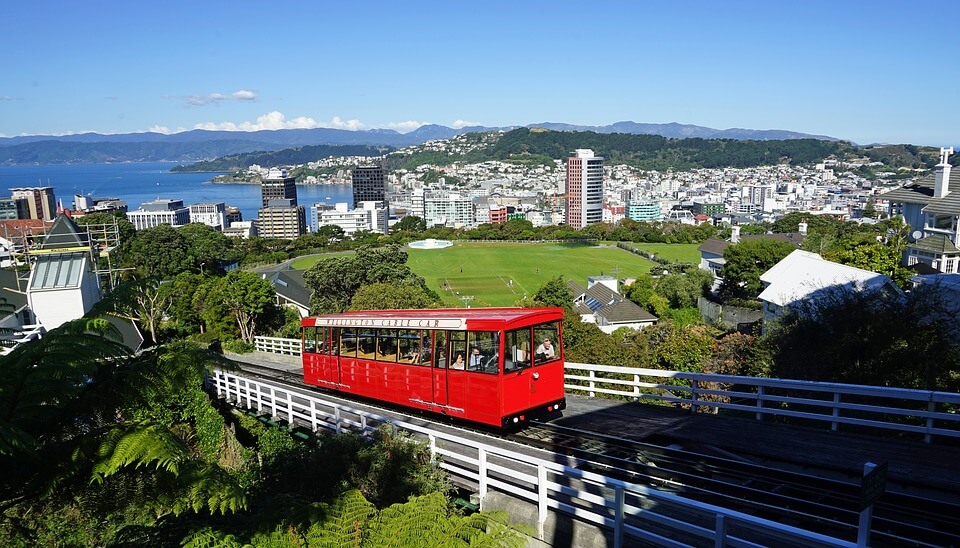 New Zealand is a great destination for a vacation because there's so much to do. Ships Creek is a trail lined with boardwalks that allow you to get close to the coast as well as explore the natural terrain. The boardwalks are broken up with hard terrain to give you a full trekking experience. Napier and Kaikoura are also great for enjoying the waterfront. Most locations have paved paths which make them easily accessible.
If you're looking to get into the water in New Zealand, there's a variety of beach wheelchairs available at many beaches. These wheelchairs are capable of going into the water as well as across the sand for a full day at the beach. Destinations that have aquatic wheelchairs available include Wellington, Christchurch, and Auckland. Beach mats are also available in Wellington, allowing wheelchair users better traction across the sand.
.
25: Jaco Beach in Costa Rica

To increase accessible tourism in Costa Rica, Jaco Beach was the first beach to have recycled plastic mats installed on the beach to provide access to the shore. These beach mats allow wheelchair users to navigate through the sand with a more sturdy base, making the beach more enjoyable for all.
Other beach amenities that make it more wheelchair accessible include reserved parking for those with a disability, ramps, adapted bathrooms, locker rooms, and shaded areas. There are also amphibious wheelchairs available along with a defined beach area. Jaco Beach has a lift to help wheelchair users in and out of the water. These adaptations have made this destination in Costa Rica more wheelchair accessible, giving those that would like to visit a place to have a day at the beach.
There are a variety of wheelchair accessible beaches throughout the world. Many of the beaches in the United States are wheelchair accessible due to the ADA regulations, as well as adapted equipment and beach paths. Wheelchair users can explore the beaches both within the United States and abroad, allowing everyone to travel internationally to enjoy the waters around the globe.
.
.
*A Note from Curb Free with Cory Lee: This post about wheelchair accessible beaches includes affiliate links. When you click on a link, I may receive a small compensation, which will help this blog grow into a better resource for disabled travelers.
.