A "bucket list" is important for any traveler, or any person for that matter, to have. It gives an overall idea of what we want to accomplish within our lifetime. I am constantly adding stuff to my bucket list as I discover new things that I want to do. Below is my current list of must-do's and if you have any additional bucket list ideas for me, please let me know:
Life Goal: Visit all 7 continents (accomplished on February 8, 2020 in Antarctica)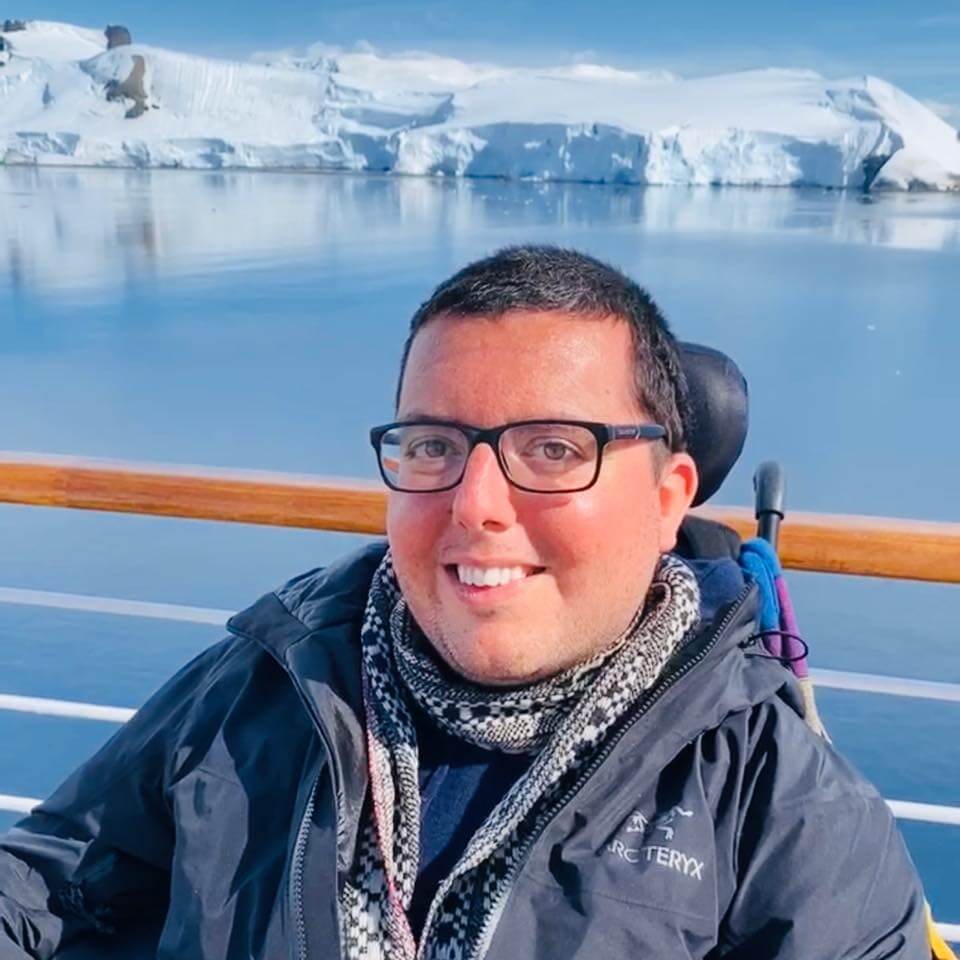 New goal: Visit every U.S. state (42 down, 8 to go)
1) Attend the Super Bowl (went to Super Bowl LIII in Atlanta in February 2019)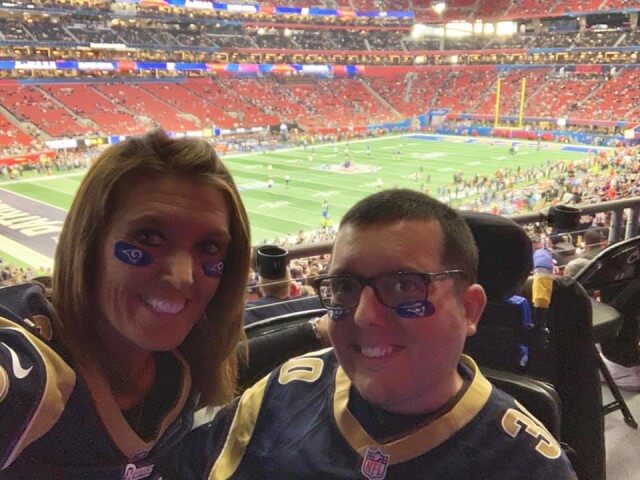 2) Snorkel the Great Barrier Reef
3) Ride a camel in the Sahara Desert (completed in Morocco on April 15, 2018)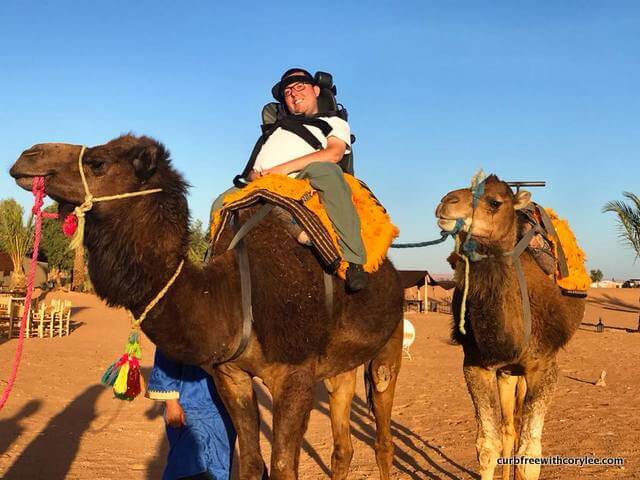 4) Graduate from college (graduated with my B.B.A. on April 26, 2014)
5) Have my own TV show about accessible travel
6) See Mount Everest
7) Get drunk at Oktoberfest
8) Go on an African safari (safari'ed in South Africa in October 2016)
9) Stand (well, sit in my wheelchair) on the Equator (straddled the equator on January 21, 2017 in Ecuador)
10) Go to the Paralympics
11) See the Great Wall of China
12) Stay in an overwater bungalow
13) Meet a President (met former President Jimmy Carter on November 23, 2014)
14) Eat pizza in Italy (my stomach finally did a happy dance in Italy on September 12, 2021)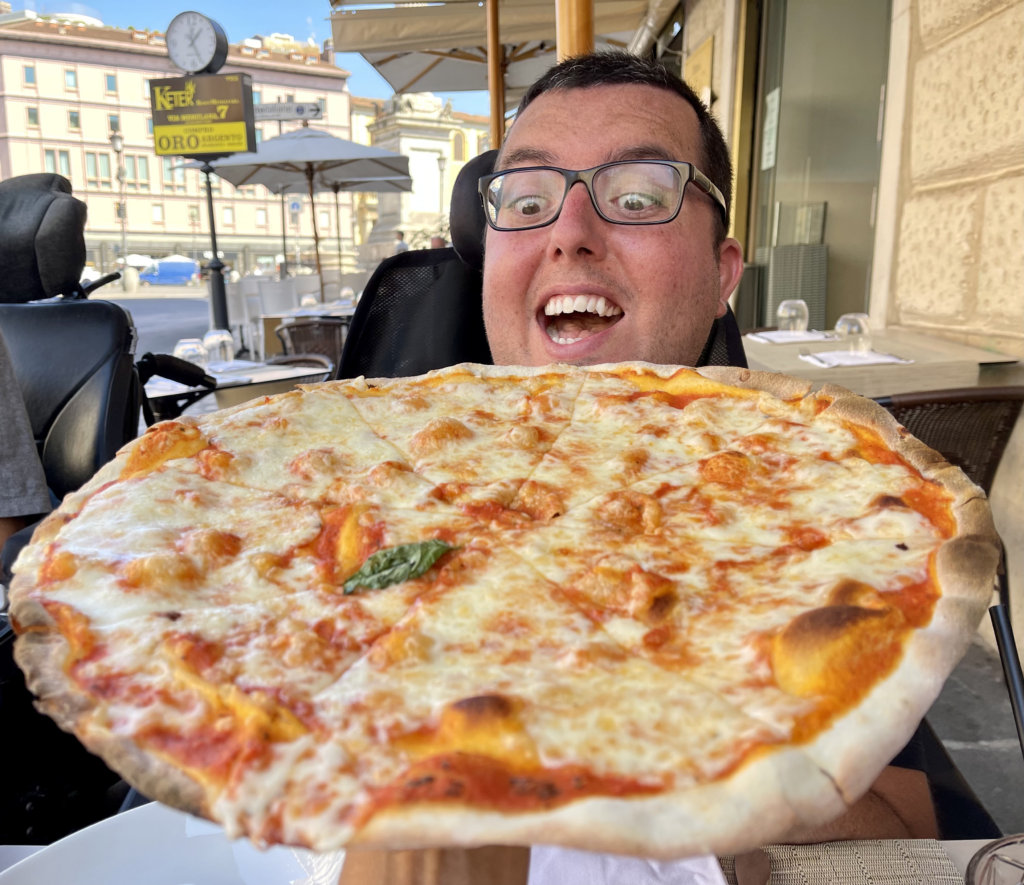 15) Do a cross-country road trip of the USA
16) See the Aurora Borealis (saw the Northern Lights on September 24, 2015)
17) Shop at the Mall of America (shopped till I dropped on May 28, 2016)
18) Go to the top of the Burj Khalifa
19) Go zip-lining (Completed in February 2019 at Gatorland in Florida)
20) Go to Mardi Gras in New Orleans
21) Go snow skiing (went adaptive snow skiing in Oregon in April 2023)
22) See the Grand Canyon (visited the Grand Canyon in June 2019)
23) Swim in the Blue Lagoon in Iceland (stayed at the Blue Lagoon in September 2015)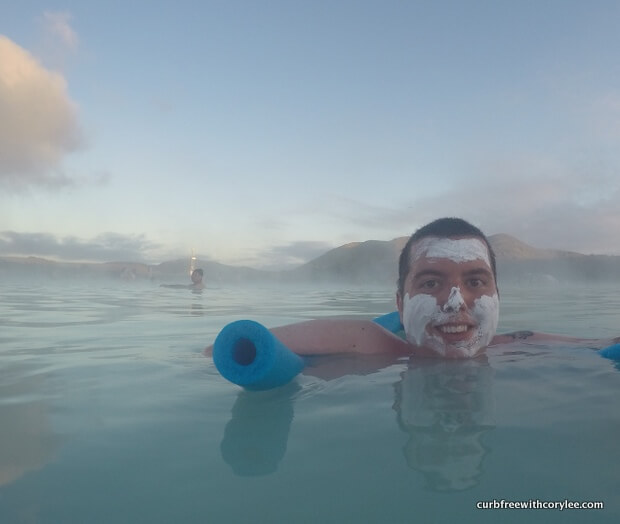 24) Explore Yellowstone National Park
25) Eat sushi in Japan
26) Cruise the Panama Canal
27) Visit every Disney park in the world
28) Go across the Golden Gate Bridge (completed on 1/21/2018)
29) Spend Halloween in Salem, Massachusetts (attended the Halloween Ball in Salem, and even won the costume contest, in October 2021)
30) Experience zero gravity
31) Visit Facebook Headquarters (completed on 1/22/2018)
32) Explore the Christmas markets in Europe
33) See a show inside the Opera House in Sydney (completed on 2/25/2014)
34) Drive along the Great Ocean Road in Australia (completed on 3/1/2014)
35) Stay at the Burj Al Arab in Dubai
36) Go to a luau in Hawaii (attended the Paradise Cove Luau on Oahu on 11/27/2022)
37) See the Taj Mahal (visited on 12/5/2018)
38) Get a cocoa facial in Hershey, Pennsylvania (Got the best facial ever at The Spa at The Hotel Hershey on October 19th, 2021)
39) Go to the Albuquerque International Balloon Fiesta
40) Go paragliding over the Swiss Alps (I soared through the Alps in May 2023)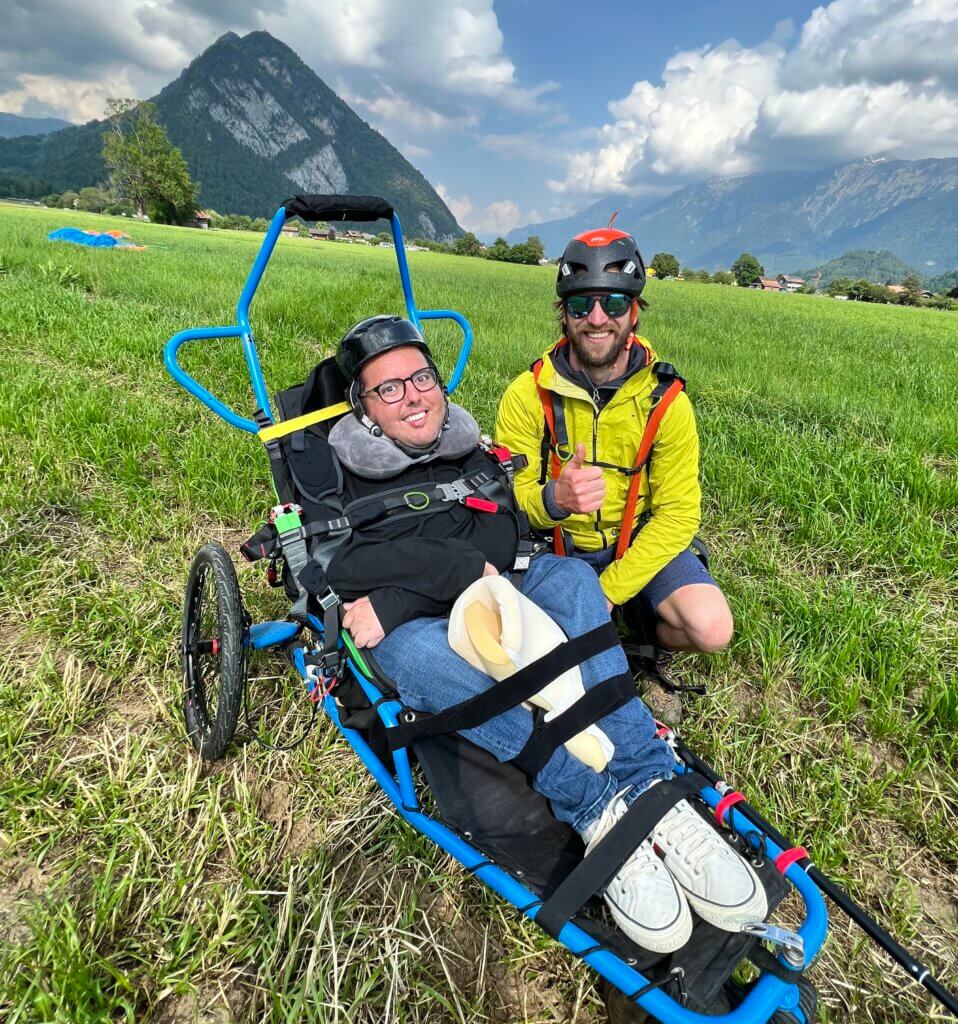 41) Be on the cover of a magazine (I was on the cover of New Mobility's January 2019 issue!)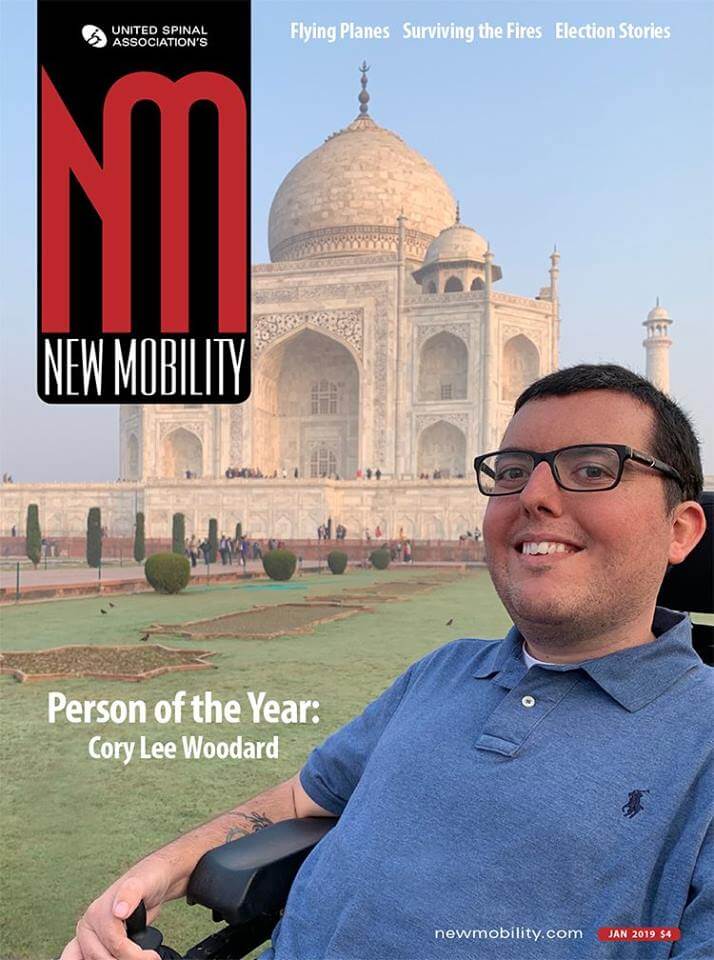 42) Get a tattoo in Thailand
43) Ride in a hot air balloon (completed this on February 26, 2016 in Vegas)
44) See the Christ the Redeemer statue in Brazil
45) Visit Jerusalem and see the Holy Land (Completed in August 2016)
46) See the pyramids in Egypt (I laid eyes upon the Great Pyramids of Giza on June 6, 2023)
47) Set a Guiness World Record
48) Celebrate St Patrick's Day in Ireland
49) "Hike" in the Amazon rainforest (explored the Ecuadorian Amazon on January 24, 2017)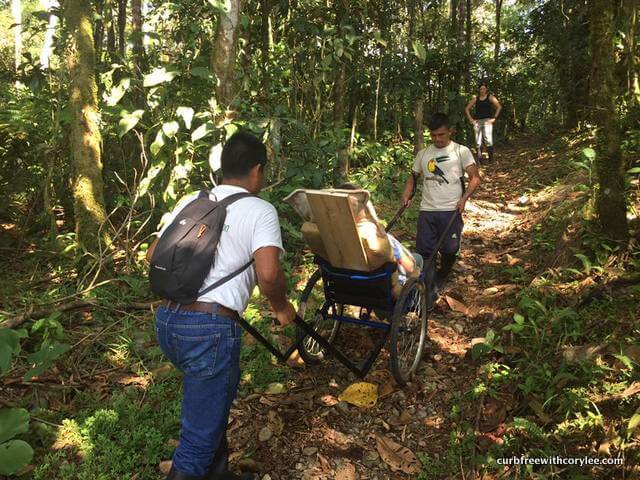 50) Speak at TED or a TEDx event
51) Write a memoir and get it published
52) Go to the Kentucky Derby
53) See whales in Antarctica (saw dozens of whales in Antarctica in February 2020)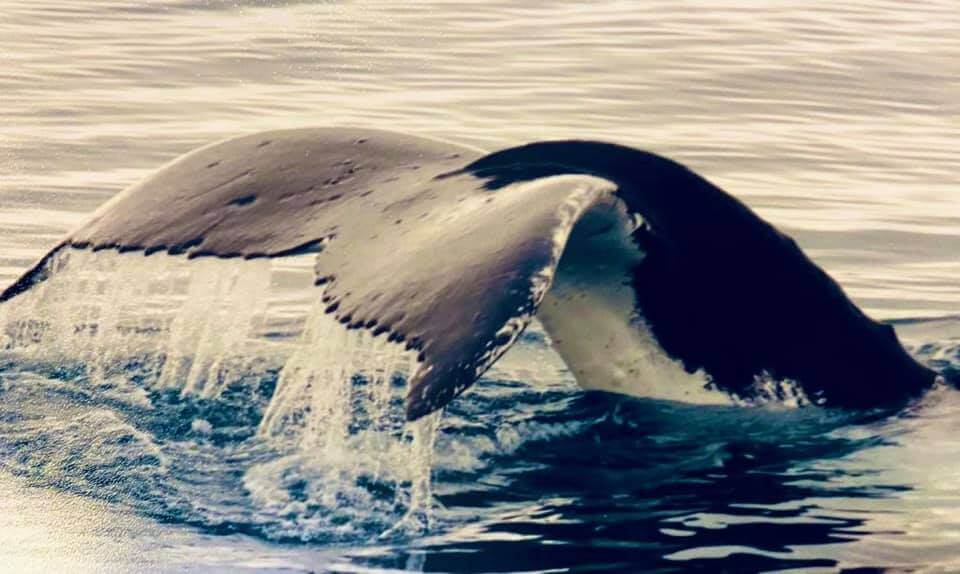 54) Cruise Alaska (went on an Alaskan cruise in August 2018)
55) Spend the night in a castle
56) Be a guest on The Kelly Clarkson Show
Let me know what's on your bucket list also! Who knows… Maybe I'll add some of yours to mine. 🙂 
.
.
.